IPL is not a learning school, it is a finishing school: Nasser Hussain
15 May, 2020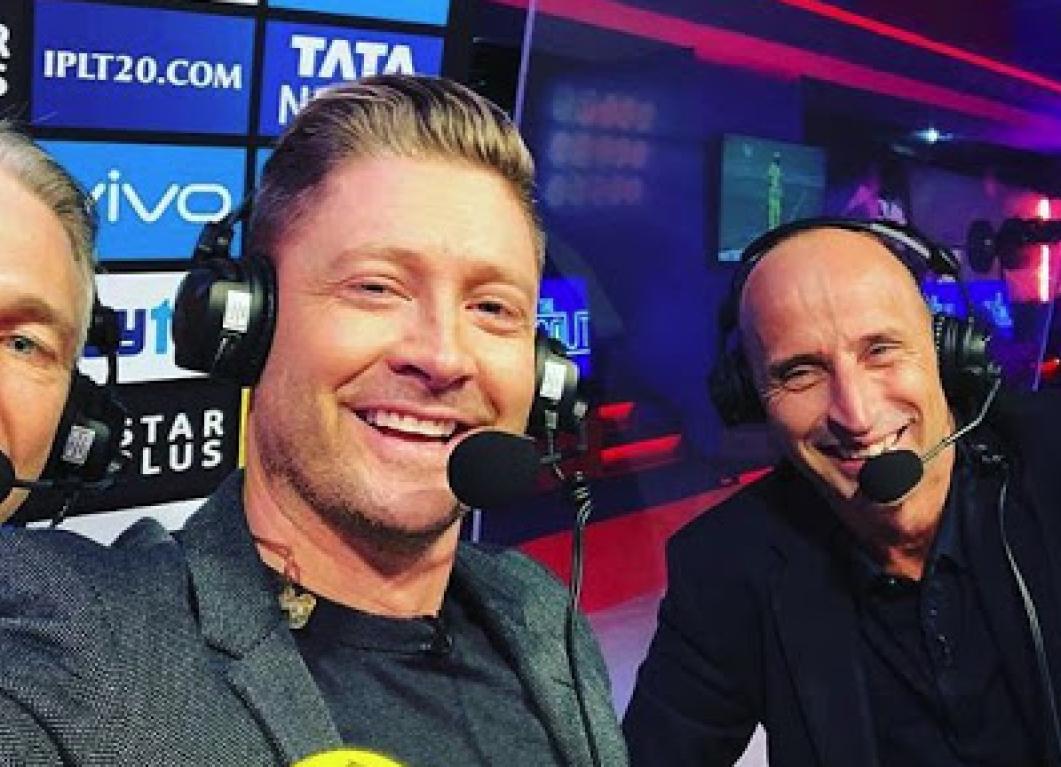 IPL is not a learning school, it is a finishing school: Nasser Hussain
The COVID-19 pandemic has brought the realm of the sporting fraternity to a standstill. With multiple countries exercising the lockdown methodology to curb down the effect of the virus, the broadcasters have been very active on their social media platforms sharing intriguing anecdotes about cricket. 
In an exclusive chat with Harsha Bhogle on Cricbuzz, Nasser Hussain outlined the importance of the Indian Premier League, saying that the IPL is a great learning curve for overseas cricketers – allowing them to expand their repertoire and know the nuances of the drier Indian pitches.
"IPL isn't a learning school, it's a finishing school. It finishes you off as a cricketer, those bits that are missing, like playing spin on drier pitches, it helps you learn that and finishes you off as a cricketer." - Naseer Hussain quoted. 
The former English batsman has scored 8,096 international runs, with a batting average of 31.37 from 258 innings, but it was his shrewd leadership characteristics that stood out. 
Since the advent of the league, many cricketers have used the platform to ladder up the ranks and carve a niche for themselves. 
Nasser added that the IPL represents a high degree of competition, allowing the player to get used to playing in tense situations in the midst of large crowds - drawing comparison to the Ben Stokes match-winning knocks in the World Cup Final and Headingley Test. 
"But you cannot argue that when you go and play in the IPL, you're playing against the best players. You look at all those team sheets, they are like a World XI. Because they are playing in that big crowd, it helps you handle pressure," Hussain added.
With many cricketing nations resorting to the split-captaincy methodology, Nasser Hussain propounded the fate of split-captaincy in India.
"It depends on the character, Virat is such an imposing character, all-encompassing, it would be difficult for him to hand over, he wouldn't want to hand anything over. Whereas with England, we have Morgan and Root, two likeable, laidback." - The former English skipper was quoted as saying.