When AB de Villiers inspired South Africa to the second-highest Test run-chase
19 Sep, 2020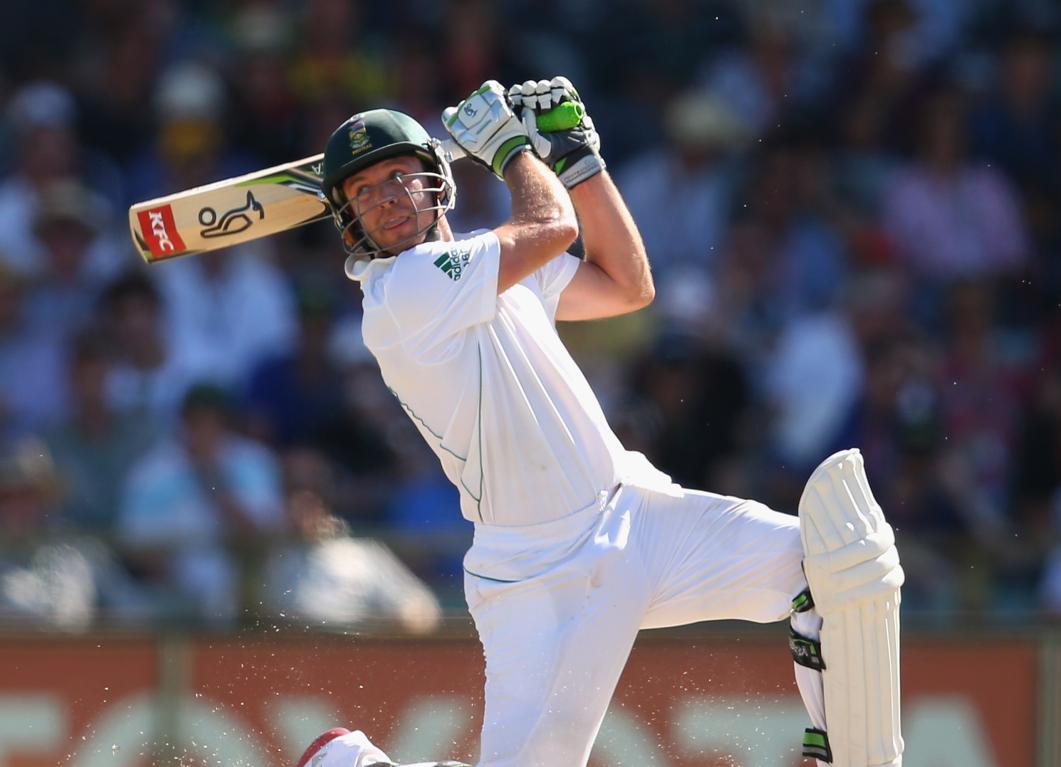 When AB de Villiers inspired South Africa to the second-highest Test run-chase
There are only a few iconic venues across the world that create a feeling of intimidation. Only a select few fixtures that create the feeling of a summer morning, one on which the toughest of cricketers won't be spared the bruises of Test cricket. If Cricket was a video game, a Test match against Australia at the WACA in Perth would fall under the highest possible difficulty level.
South Africa were up against it. The Australian team in 2008 had not lost a single Test series at home since 1992. South Africa had not won a Test match for 14 years on Australian soil. Clearly, the task on hand for the Proteas was one even Hercules would be wary of. There were hardly any signs of a South African victory for the better half of the first four days of the Test match. Australia had taken a sizeable first innings lead, although a defiant 63 from AB de Villiers had salvaged some pride for South Africa in their first baptism on the tour.  Australia had piled on further misery, setting a daunting target of 414 for a win.
But, the South Africans were not going to go down easily. A century from their skipper Graeme Smith, ably supported by fifties from Hashim Amla and Jacques Kallis had raised hopes of an improbable win. Familiarity soon resumed as both the set batsmen - Amla and Smith were dismissed in a span of 3 over. With 235 still required and 3 wickets down, Australia were back on top, South Africa seemingly on the verge of buckling under the pressure of a fourth innings pursuit. When de Villiers walked in, all South Africa would have been hoping for would be to see out the day without any more casualties. De Villiers and Kallis managed the final sequence well enough to leave the game open to either side on the final day, needing 187 with 7 wickets in the bag.
There are stages in a Test match that breed familiarity in the minds of a viewer. In a fourth innings defense of a total, a fall of a wicket would bring another, and with it a mountain of pressure. But, till this point, South Africa had managed to stay afloat; at every stage when it felt the dominant Australian bowling would bring down the hammer on the final nail, South Africa had managed to unscrew themselves.
For a ship that was rocking amidst the harsh Perth seas, de Villiers was the anchor. Even when Jacques Kallis fell with 111 still needed, the Aussies could have crept their way ahead with another quick wicket. But, de Villiers was a figure of serenity for the Proteas. De Villiers's innings instilled a sense of calm as only a few cricketers could. De Villiers crossed the century mark batting as if he was playing lower league cricket, batting carefree on the final day of a Test match in Perth. Often the pressure starts to mount when the finishing line becomes clearer. But, he continued on with his eyes closed, and his mind seemingly serene as ever. 
A scamper for a three ticked the score over to 414. South Africa had won the Test match without any further damage to the wickets column. They had won a Test match in Australia after 14 long years. The second-highest run-chase ever in Test history had been scaled against the No.1 Test team of the time in their own backyard at a venue where fast bowlers feast. AB de Villiers was declared the player of the match for his tally of 169 runs across the two innings. South Africa went on to win the series, condemning Australia to their first series defeat at home in 16 years.