Five cricketers who own restaurants
26 Mar, 2020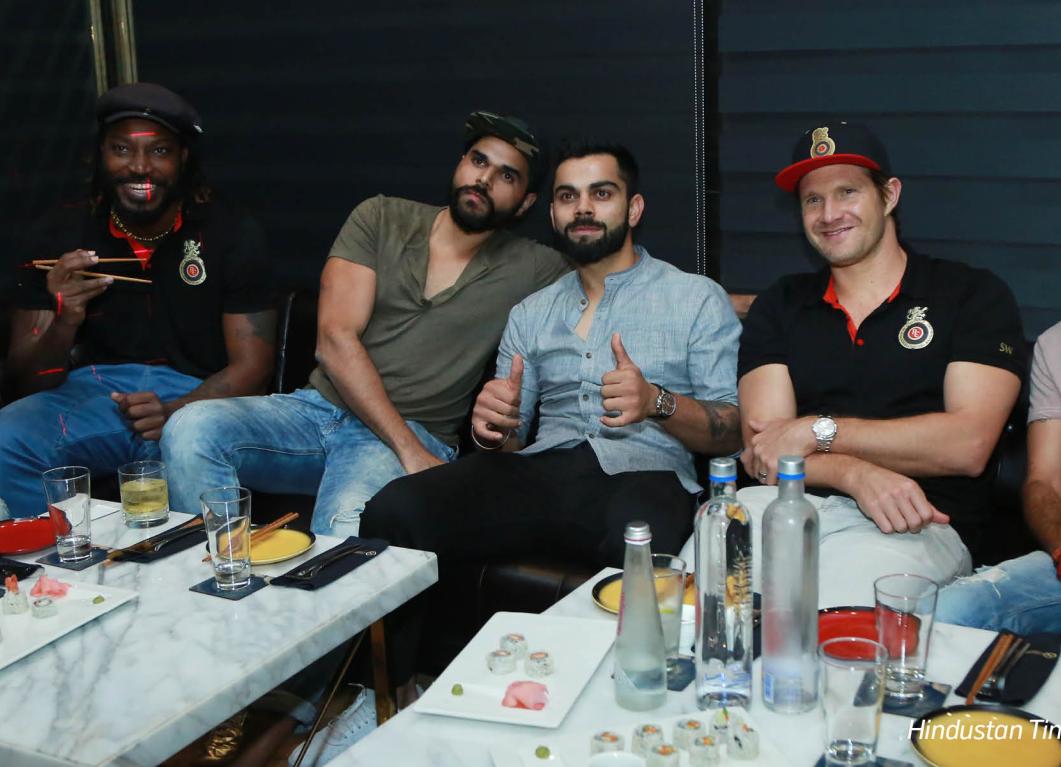 Five cricketers who own restaurants
Cricketers, like other sportspersons, have a short-lived career. They retire at an age when professionals of other fields start peaking. So, it's only natural for cricketers to have a back-up career option. Options that they can pursue while being active on the field, and commit to full time once the sun has set on their careers. One of the most sought-after businesses for cricketers is restaurants. Some of the most prominent names in Indian cricket have opened their chain of restaurants. We tell you about five cricketers who own restaurants.
1. Ravindra Jadeja
Three years after he made his debut for India, Ravindra Jadeja opened a restaurant called Jaddu's Food Field in Rajkot in 2012. Gujarat is known for amazing vegetarian delicacies and Jaddu's Food Field ensures that the guests are served a variety of them. Catering to tastebuds of different kinds, Jaddu's Food Field is a family restaurant.
2. Virat Kohli
For someone who grew up in the street food capital of India - Delhi, Virat Kohli has made some unimaginable sacrifices when it comes to food. But Kohli's healthy eating habits have not kept him away from trying his hands at the restaurant business. In fact, his restaurant is an extension of the lifestyle that he follows when it comes to food. Kohli's Nueva is known for innovative style and serves pan Asian, modern European, and American cuisines. The restaurant is rated 4.1 in one of the popular food websites.
3. Kapil Dev
The year Kohli lifted the U-19 World Cup for India, another World Cup-winning captain Kapil Dev opened a cricket theme-based a restaurant called Elevens in Patna. The flooring is an artificial turf and fans throng this place on match days to root for Team India. Having gifted country the joy of world cup, now the Haryana Hurricane is serving them the ultimate joy – food.
4. Zaheer Khan
Joining the list of Kapil Dev and Virat Kohli is India's one of the greatest fast bowlers Zaheer Khan. Zaheer, post-retirement, has turned into an entrepreneur, foraying into the world of fitness and food. Zaheer's restaurant ZK's situated in Pune and is known to serve the fans a number of mouth-watering delicacies.
5. Mahela Jayawardene and Kumar Sangakkara
The Sri Lankan duo owns Ministry of Crab – one of the most famous seafood restaurants in Sri Lanka. The restaurant has become so popular over the years that it's touted as a must-visit place for tourists visiting Colombo. Head chef, Dharshan Munidasa, is a friend of Sanga and Jayawardene. The restaurant has grown over the years and has now its branches in Mumbai, Shanghai, and Manila.
How many have you visited or plan to visit in the future? Let us know in the comments section down below.