Virat Kohli's envious collection of cars
27 Mar, 2020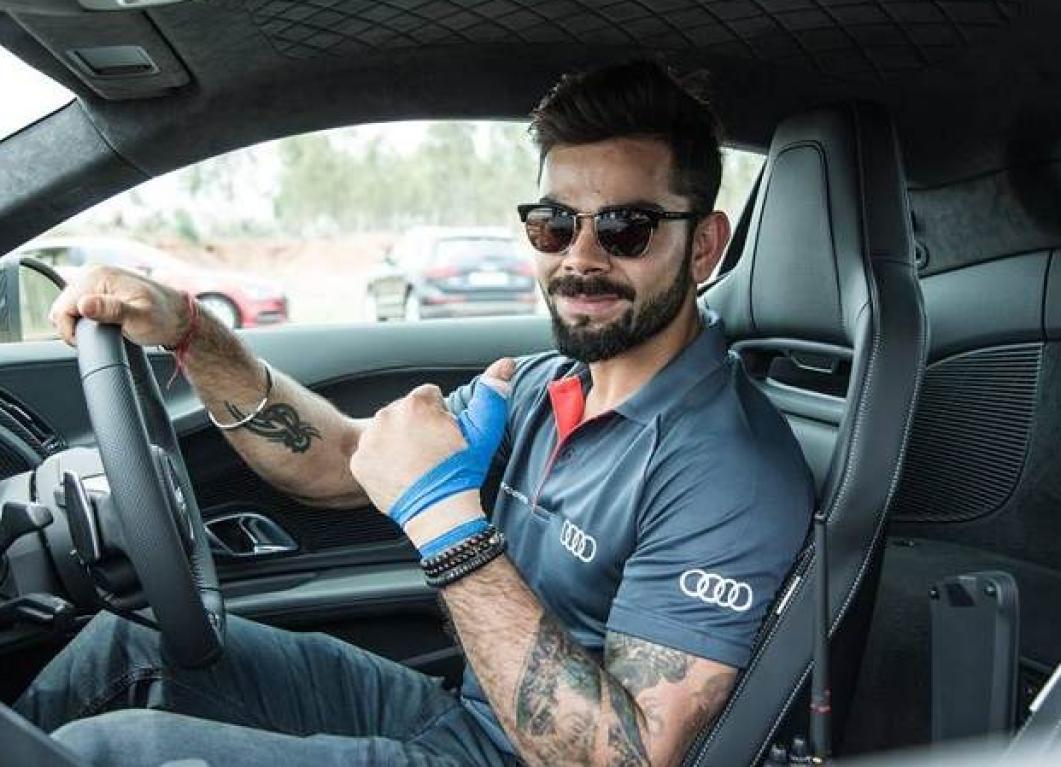 Virat Kohli's envious collection of cars
For someone who has mastered the art of 'chasing', it comes as no surprise that Virat Kohli possesses an envious collection of cars. The RCB captain, according to reports, has around 9 cars – 6 of which are Audis. The six Audis that grace his garage are Audi R8 LMX, Audi A8 LW12, Audi R8 V10 Plus, Audi Q7, Audi S6, and Audi S5.
If you are fast and 'curious' to learn about the captain's car collection, read on…
Audi R8 LMX Limited Edition
Not just one, the captain has two R8s, one of which is a more powerful limited edition. He already had a V10 R8, but Kohli went on to add R8 into his prized list. R8 LMX comes with a 5.2-litre V10 engine. The approx. price of the car is around 3 crore INR.
Audi R8 V10
Costing about 2 crore INR, The R8 V10 comes with a 5.2-litre V10 engine that can deliver 517 hp. It has a 7-speed twin-clutch DSG automatic transmission gearbox.
Audi A8L W12 Quattro
Another one that the captain has added to his kitty. A8L W12 Quattro is priced at around 1.87 crores and is a long wheelbase version of the A8. The car comes with a 6.3-litre engine and generates 494 hp.
Audi S6
Audi S6 which is priced at INR 95.25 lakh and is powered by a 4.0-litre V8 petrol engine, that comes with twin turbochargers, delivering 420 hp and a peak torque of 550 Nm. A seven-speed twin-clutch automatic transmission, along with Quattro is other features.
Audi Q7 4.2 TDI
This premium SUV continues to be one of VK's favourite cars. Equipped with a 4.2-litre engine, paired with an eight-speed automatic transmission the cars costs INR 87.7 lakh. It also boasts of Audi's Quattro all-wheel-drive system.
Toyota Fortuner 4X4
The Fortuner is a gift from Toyota that was presented to Kohli when he signed an endorsement deal with the brand.
Renault Duster
Duster was a Man of the Series award that Kohli won in a series in Sri Lanka in 2012. It is the smallest car in his garage.
You have liked Kohli's on-field heroics, let us know in the comments section which of his of the field 'carnama' you liked the most.