What social media talked about this week: Left-handed Kohli to Umar Akmal's ban
01 May, 2020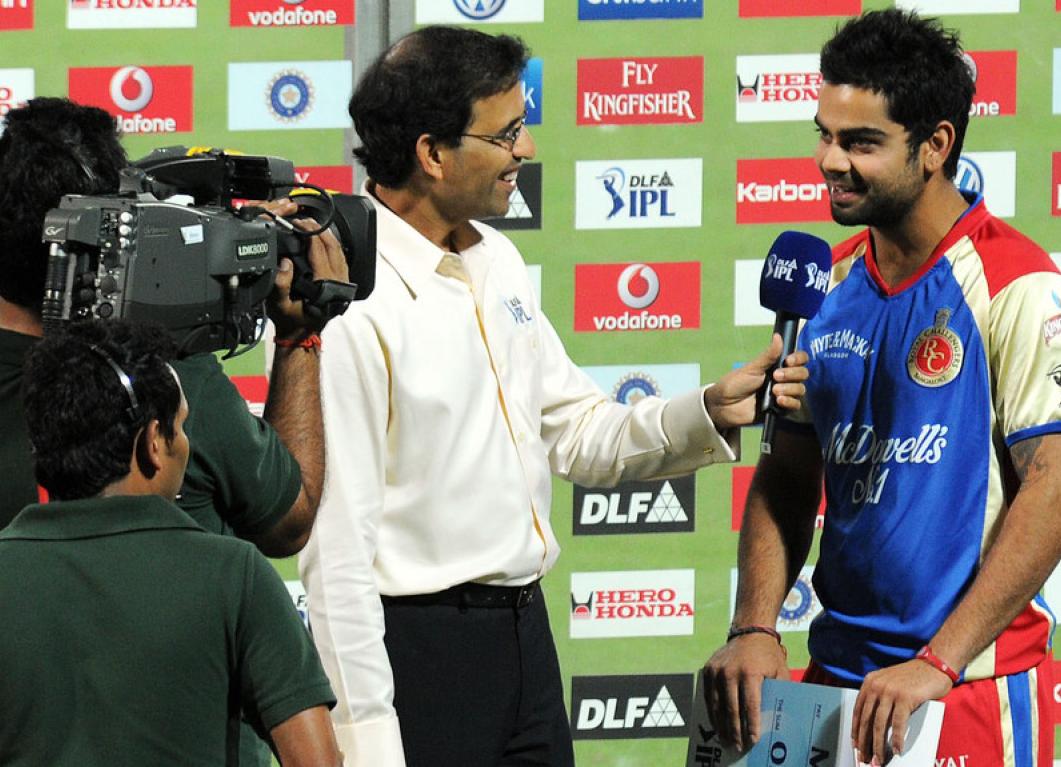 What social media talked about this week: Left-handed Kohli to Umar Akmal's ban
This week was a stormy one for social media. The passing away of two great Bollywood actors – Irrfan Khan and Rishi Kapoor - and former India footballer and Bengal Ranji Cricketer, Chuni Goswami, was mourned by the cricketing fraternity. But as is the norm, life moves on. So, there were discussions on cricket, the road ahead for tournaments, and much more.
Virat Kohli's captaincy style has a new admirer.
Should India think of splitting captaincy duties at the international level for respective formats?@bhogleharsha shares his views 👇 pic.twitter.com/952YDyLFEd

— ICC (@ICC) April 29, 2020
The secrets of these morning rituals were revealed by Yuzi on RCB's special fitness show Bold is fit. 
April 29, 2020
Rohit Sharma turned 33 on 30th April and the captain was quick to wish the opener. 
Happy B'day Rohit @ImRo45. God bless you with good health and happiness and many more elegant innings. Stay safe stay healthy.

— Virat Kohli (@imVkohli) April 30, 2020
Umar Akmal's ban was another talking point.
To our east and to our west, I saw two extraordinary talents. Mohd Ashraful and Umar Akmal. It is who you are and what you make of your talent that determines how far you go. Talent by itself is so so inadequate.

— Harsha Bhogle (@bhogleharsha) April 27, 2020
Perhaps the best cricket video from this week.
Is this the best 'cricket in lockdown' effort yet?

Brilliant from @gunnarbarnes/TikTok 👏👏

pic.twitter.com/YmoDpIVIwz

— Wisden (@WisdenCricket) April 28, 2020
Another trend from this week. Does that cover drive look even more beautiful from a left-hander Kohli? 
Left Handed Virat Kohli 💉💉💉 pic.twitter.com/Ww7CIKNkwK

— ᏒᎧᎷᏋᎧ 🔞 (@RomeoHRXVirat_) April 30, 2020
And the International Cricket Council won us over with this one. 
Innocence that can melt even the toughest players!

Cricketers with their children 👶

A thread 🧵 pic.twitter.com/8UvYZXkK5l

— ICC (@ICC) April 30, 2020
If you can't spot Rahul Dravid in this, are you even a cricket fan? 
Amid #lockdown, @rohanbopanna takes on "Rahul Dravid" in a match of tennis!!! 😉pic.twitter.com/22ElNTtcRS

— The Bridge (@TheBridge_IN) April 26, 2020
We found out something that made us respect this Challenger even more! 
#TeamIndia Wicketkeeper-batsman Parthiv Patel reveals how he lost a finger #Cricket pic.twitter.com/61xFKgxRXI

— World Cricket Live (@world_cric_live) April 24, 2020