BCCI unveils Team India's new jersey ahead of T20 World Cup
19 Sep, 2022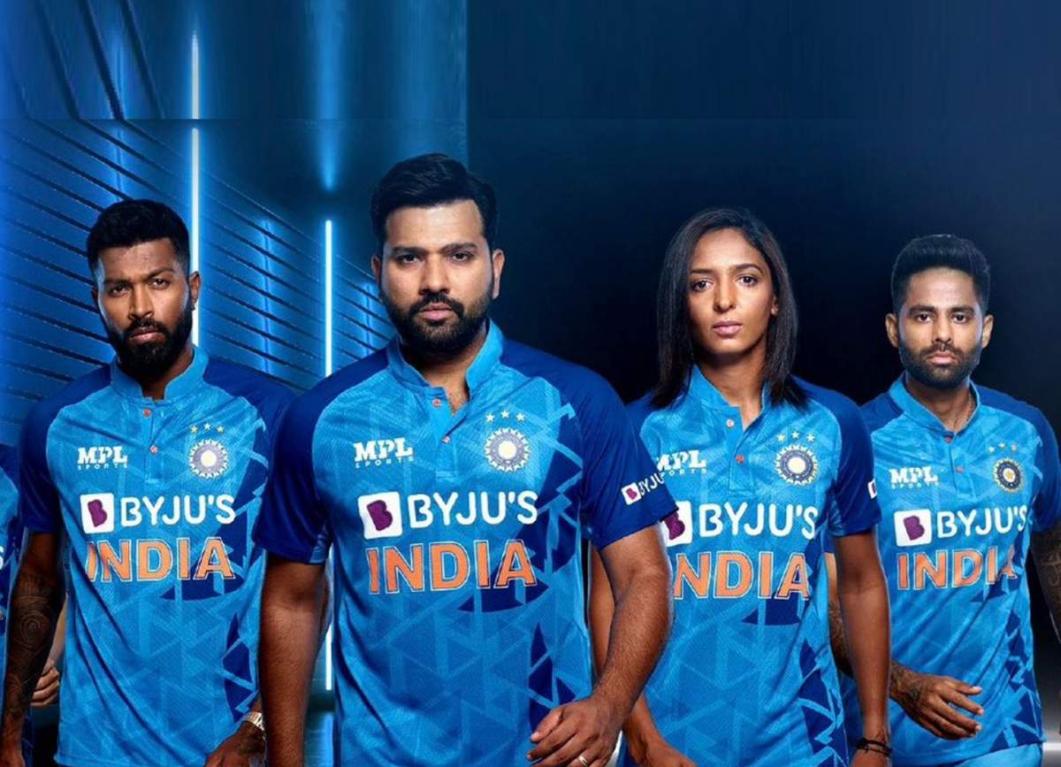 BCCI unveils Team India's new jersey ahead of T20 World Cup
The T20 World Cup will be upon us in almost a month's time and when something as massive as the biennial extravaganza hits the road, the stakes are higher. To compete in the upcoming T20 World Cup, Team India's new jersey was released, and the fans and players were equally happy and excited about the Men in Blue's new battle armor.
The sky blue shade was brought back to the kit from the deeper shades of blue that the Indians donned since the precursor edition of the tournament. There are reasons, however, that are making the fans a lot happier than usual and it is the aforementioned shade. The last time India donned a sky blue jersey in a T20 World Cup was in 2007 when they lifted the trophy by outmuscling Pakistan in a high-octane finale.
The new jersey was divulged by the apex cricketing body of India, BCCI. It was released on the official handle alongside that of MPL, who are currently the title sponsors of the Indian cricket team. The tweet from BCCI's official handle read, "To every cricket fan out there, this one's for you. Presenting the all-new T20 Jersey - One Blue Jersey by @mpl_sport."
There were earlier hints dropped by BCCI where the sky blue was visible just below the collar in a jacket donned by Rohit Sharma and Hardik Pandya. The change to the new shade came from the 'Billion Cheers' jersey that was unveiled in the preceding year just ahead of the T20 World Cup. The Indian men will be donning the new kit as they take on Australia in a three-match T20I series starting tomorrow at Mohali.