Bold Diaries: The Mohammed Siraj Interview
08 Apr, 2021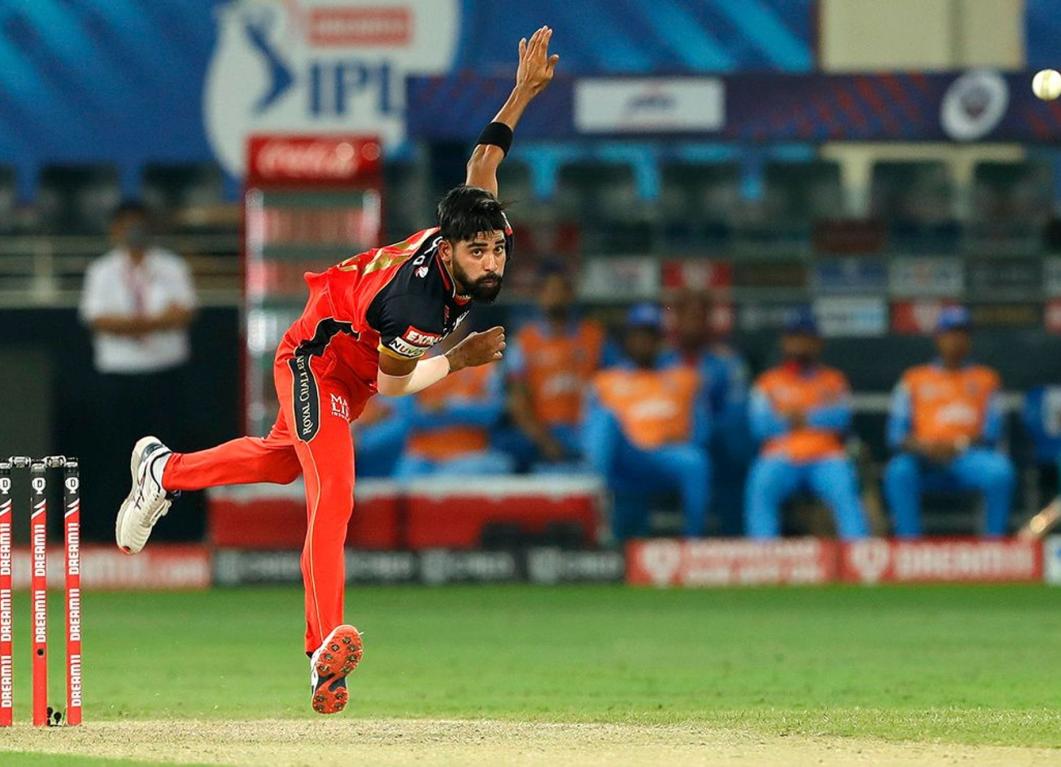 Bold Diaries: The Mohammed Siraj Interview
The Australian summer was a tough time for Mohammed Siraj. But the Hyderabad-born pacer didn't let his late father's dream fade away, and he triumphed. Siraj has transformed himself into a completely different cricketer in the last six months, with a lot of intent and eagerness to dominate the game.
During an interview segment on RCB Bold Diaries, the 27-year-old talked about how difficult the time was for him and how he managed to prove himself.
Perhaps the most heartbreaking incident had just occurred, and unfortunately, due to quarantine protocols, none of the players could enter each other's rooms. Siraj also revealed that his mother and fiancé provided him with the support he needed.
"During the Australia tour, I was in quarantine and when we came back from practice, I got to know my father passed away. Unfortunately, no one could come to my room. I called home and my fiancé and mother were very supportive and they told me that I needed to fulfil my father's dream of seeing me play for India," Siraj said on Bold Diaries.
On camaraderie with Ishant Sharma and Jasprit Bumrah
"Jasprit Bumrah used to stand beside me whenever I was bowling. He told me to stick to the basics and not do something extra. It's nice to learn from such an experienced player. I even played with Ishant Sharma, he has played 100 Tests. It felt good to share the dressing room with him." 
They say to dream big, and the RCB speedster is doing exactly that
"My dream is to be the highest wicket-taker for India and I will work hard whenever I get an opportunity."
That performance against the Kolkata Knight Riders in Abu Dhabi last year was a major turning point in Siraj's young career.
"Last year, when I joined RCB, I was low on confidence. But when I started bowling with the new ball, I was also bowling on a single wicket, which helped me a lot. And then the performance against KKR gave me a lot of confidence. The team culture here is so nice that everyone get together and discusses stuff like Virat does," Siraj gushed.
On conversations with coach Sanjay Bangar

"I was talking to Sanjay sir. He told me that my rhythm is good. 'I am meeting you after so long but you are putting in the same effort that you used to put for the Indian team. Your rhythm, aggression and confidence ... it is all looking nice, so continue that'."