His numbers to the left-handers from the start of the season to now has been a big jump: Sridharan Sriram on Wanindu Hasaranga
12 May, 2022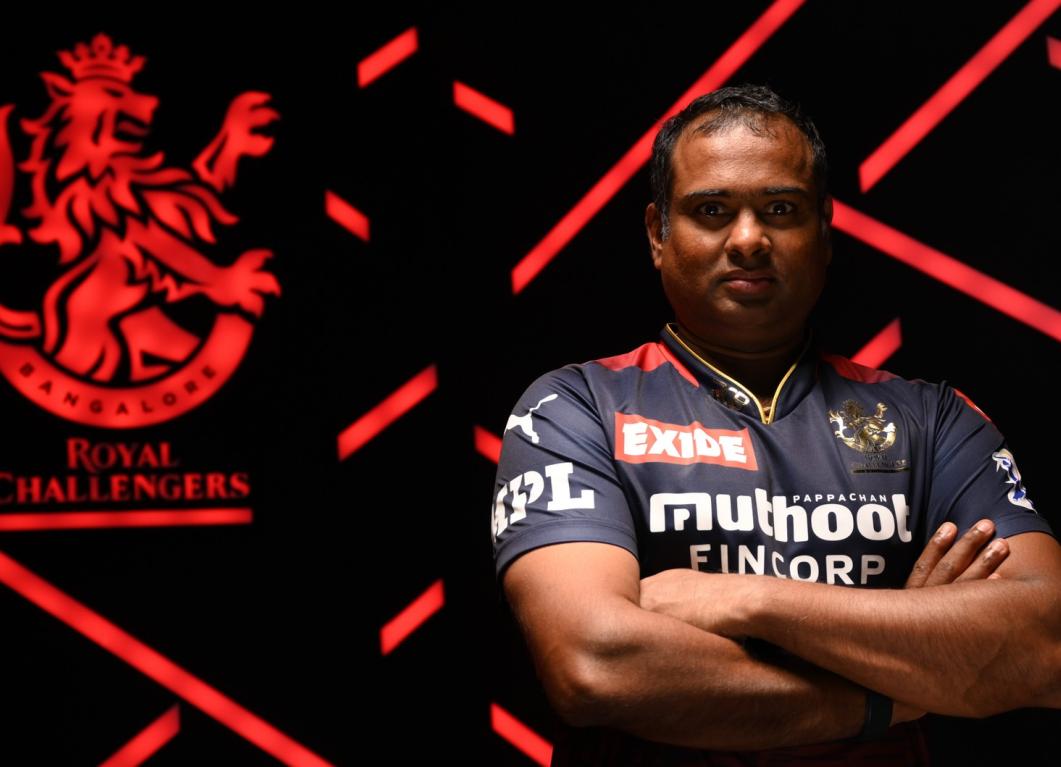 His numbers to the left-handers from the start of the season to now has been a big jump: Sridharan Sriram on Wanindu Hasaranga
Wanindu Hasaranga has been at the peak of his form as he has continued scalping wickets in the middle overs, shaping the fortunes of games significantly for RCB. His haul of 21 wickets in the ongoing edition of the tournament has been the highest for RCB and the second-highest, just 2 behind Yuzvendra Chahal, until now in the IPL this season.
Before the Challengers take on the Punjab Kings, the latest episode of the RCB Bold Diaries witnessed the coaches talking at length about the Lankan wrist-spinner. From his preparations to his ever-altering strategies, Sridharan Sriram, RCB's batting and spin bowling coach, talked about how things line up for Wani ahead of every game.
"I am a big believer in making technical interventions. As the tournament goes on and as you progress, a lot of coaches believe that we should not intervene technically. And here I am a big believer of the fact that you should look at the footage, constantly keep revisiting what has worked for you, and even if it is going away from you, make little tweaks," Sriram said.
What exactly are the changes that have brought the Lankan spinner so much success? "What we have done with him is that run-up has been very up and down. We have just fixed his run-up. The speed at which he runs is very much the same now. He is no longer fast in patches, and neither is he lacking it too. The speed at which he is running, the angles that he is covering, from where he delivers the ball, the wrong un's, we are still trying to experiment and get him to deliver better. Little tweaks here and there but at the end of the day, he is delivering the results," revealed Sriram.
Sriram also spoke about the visible differences that one could see in Hasaranga's bowling from the beginning of the tournament until now. "In the way he has started his run-up from would be different. The speed at which he would be running would be different. From where he delivers the ball into the crease would be very closer to the stumps. Now he is around mid-box, that's completely different. His strategy for a left-hander is completely different. His numbers to the left-handers from the start of the season to now has been a big jump, hence conscious efforts," explained Sriram.