I knew that tonight was the night when I could kick on: Virat Kohli
20 May, 2022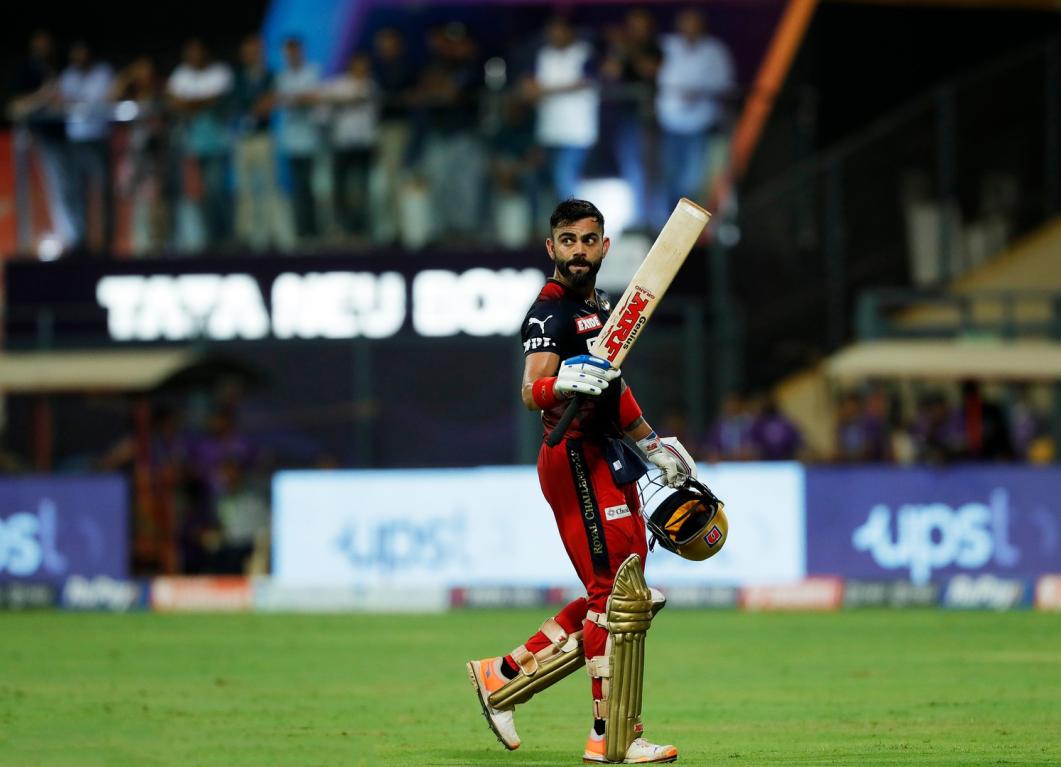 I knew that tonight was the night when I could kick on: Virat Kohli
On a night where the cream of RCB's top-order would finally come to life, the resounding victory was spearheaded by Virat Kohli who would hit his stride in a remarkable turnaround of affairs. He would come forth with a brilliant knock of 73 off just 54 balls, laying waste to the Titans in an emphatic display of exotic strokeplay.
The former RCB skipper was pretty pleased with his display on the night as he would carve some gorgeous-looking strikes and hammer home a commanding knock to help RCB to their eighth win of the season with the playoffs hope still staying alive.
The man of the match for the night, Virat Kohli had a lot of stories to tell and he came unhinged after his bat finally felt the perfect kiss of the cherry, leaving the Gujarat Titans at the receiving end of serious heat.
Talking at the post-match presentation,  "I can keep going. It was an important game. I was disappointed that I haven't done much for my team and that is what bothers me, not the stats. Today was a game where I was able to create an impact for the team. Puts us in a good position," said the Man of the match for RCB, Virat Kohli.
He would then talk about the expectations that one usually has from Virat Kohli, saying, "There are expectations because of the performances that you have put in. You need to keep the perspective right. You can forget the process in order to live up to the expectations."
Kohli also spoke about the rigorous process that he went through to arrest his incessant decline. "I have worked really hard. I batted 90 minutes in the nets yesterday. I came in very free and relaxed. It is in that spur of the moment why is it happening to me. It goes back to 2018 in England when I was dropped on 21 and the juggernaut could have started again like it did on the 2014 tour," he revealed.
"I won't be standing here being ungrateful for all that I have achieved. With the very first shot of Shami, I felt I could hit length balls over the fielder's head. I knew that tonight was the night when I could kick on. It has been wonderful that I have got so much support in this edition. I am forever grateful for all the love that I have never seen before," he added.