I was dreaming of this type of innings - Suryakumar Yadav
23 Sep, 2023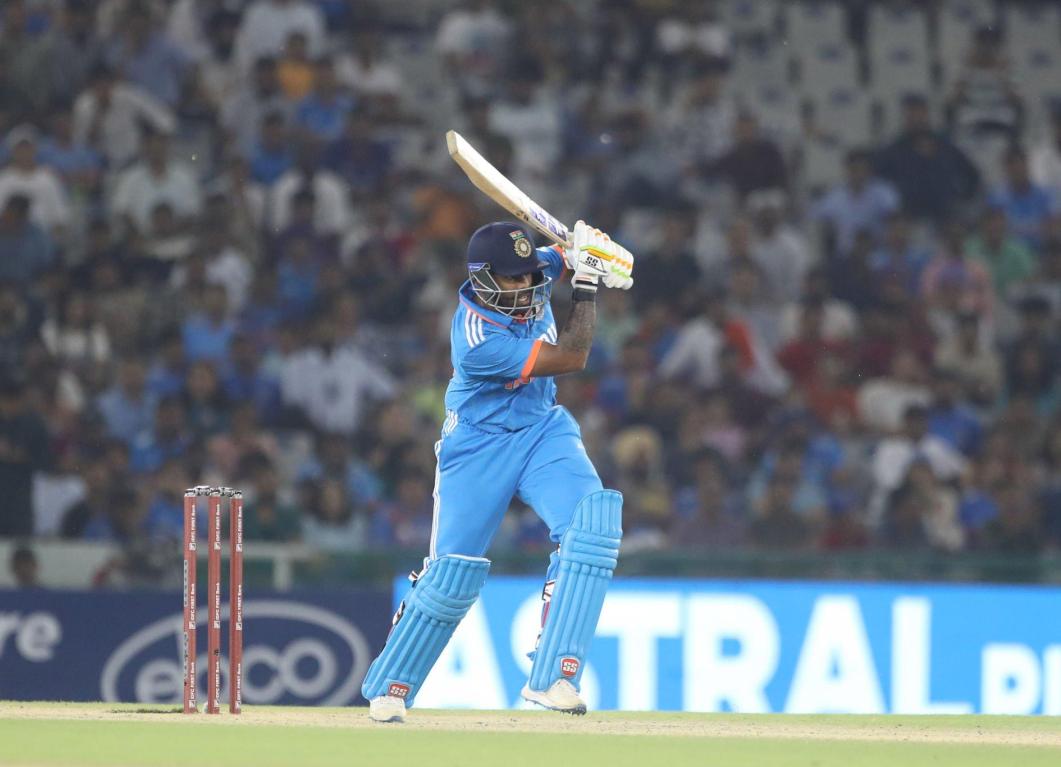 I was dreaming of this type of innings - Suryakumar Yadav
India made merry against Australia in the first ODI of the three-match series in which Mohammed Shami clinched a fifer to rock Australia while the Indian batters put up a collective display to ensure that they comfortably crossed the finish line.
Talking about the Indian batting order, Suryakumar Yadav played an instrumental knock as the Men in Blue overcame a momentary wobble to fight back against the Aussie bowlers and get comfortably to the desired destination.
Ahead of this game, a lot of questions were being asked about Suryakumar Yadav's form in the ODIs and the man picked the right day to answer all the queries, also leaving Rahul Dravid with the problem of plenty.
Talking about the knock, SKY said, "I was dreaming of this type of innings when I started playing this format. Trying to bat deep and finishing the game, unfortunately couldn't do it today but very happy with the result."
Throwing a bit of light on the tweaks made by him to his batting, Surya said, "I'd been wondering what had been happening for me in this format, the teams and bowlers were the same. I went back and reflected and realized I was probably rushing things a bit so I decided to play slower and take it deep. I think it's the first time I haven't played a sweep."
He concluded by talking about his straight drives and how he wants to continue in the offing, stating, "This has come from the Chandu Pandit school of arts. Really enjoyed watching the openers bat. Want to try and bat the same way, bat deep, try and win games for India."