India and England collide in the grand finale of the U-19 Women's T20 World Cup
29 Jan, 2023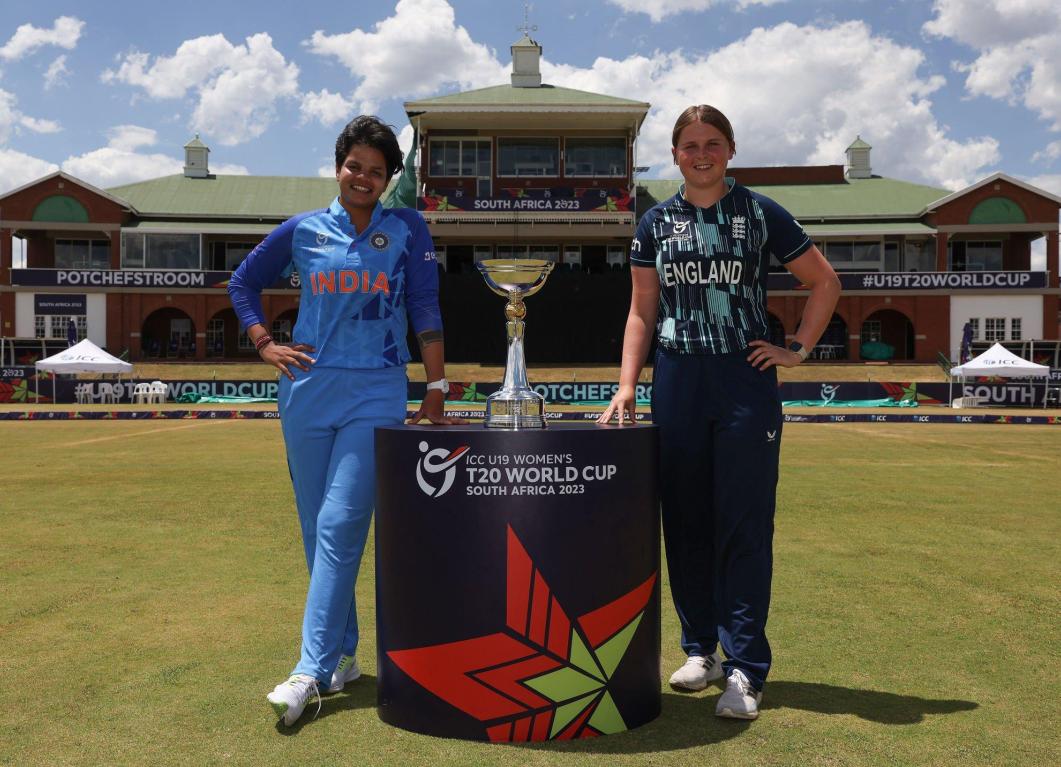 India and England collide in the grand finale of the U-19 Women's T20 World Cup
The Indian U19 women stand on the cusp of history as they eye the maiden World Championship with England firmly in their way. This is going to be everything but easy; however, the Indian women are absolutely undaunted in their approach and their unwavering belief places them firmly in the midsection of the belly of the beast as the two giants duke it out for the crown.
En route to the grand finale, India vanquished the likes of New Zealand in the semis that was preceded by an equally bedazzling display in the opening rounds. The Super Six stayed witness to India's marauding brilliance against Sri Lanka before slumping down to Australia in a rare flop in the contest.
With that being said, the Women in Blue were in stunning shape against the Proteas, UAE and Scotland to walk away with the crown of their respective group. Shweta Sehrawat has been a thorn in the flesh of the oppositions while Shafali Verma has got off to rollicking starts, allowing India to set up an important platform for themselves.
India's counterparts in the finale, England have so far been inexorable in their hunt for the crown. They have raged rampantly against Zimbabwe where they clinched a 174-run win while roaring over Pakistan women, showcasing their prowess with the ball. Rwanda was no match either for the rampaging spree of the English women as they arrived at the Super Six to extend their domination to an enviable chapter. They ran riot against Ireland and West Indies before clinching a thriller against Australia in the semis. 
Both sides come into this fixture on the back of some hefty batting prowess with a slew of hard-hitters willing to put themselves on the line. However, the contrasting factor between the two is that India's bowling hasn't yet been put to a sterner test while England's bowlers have conjured scalps at will.
With all said and done, Senwes Park will play host to a couple of ravenous stalwarts willing to match each other in a battle for the silverware that will be another glorious first in the ruffled pages of history.