India may tour South Africa in August for T20I series
22 May, 2020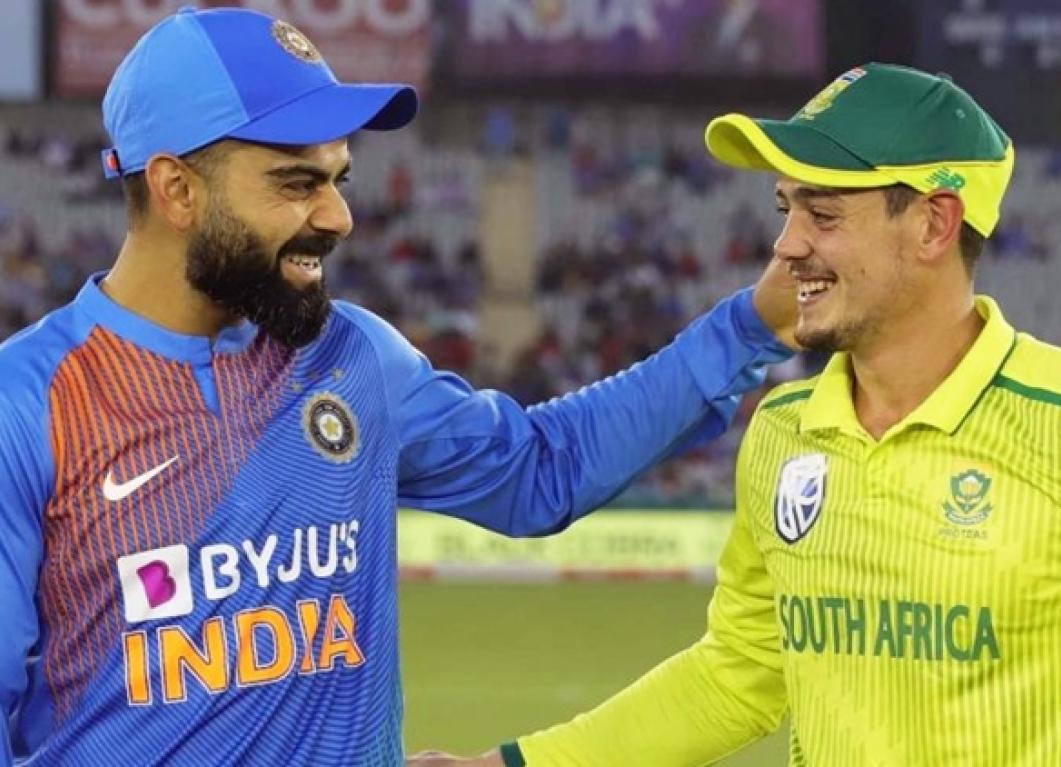 India may tour South Africa in August for T20I series
Even as the speculations of T20 World Cup, scheduled for later this year, getting postponed pick pace, there's a ray of hope for cricket lovers.
If government regulations in both South Africa and India ease down in the months to come, India might tour South Africa in August for a 3-match T20I series. The negotiations were done in February and were finalized this week after a teleconference between Cricket South Africa's director of cricket Graeme Smith and BCCI president Sourav Ganguly, according to reports in ESPNCricinfo.
"We are positive. We've had a healthy discussion, but it is work in progress as of now," Dhumal told ESPNcricinfo. "We have committed that in case there are no travel restrictions, everything is safe, then we would like to work it out. Our commitment is to that level. We have not firmed up any date," he added.
But there are challenges in hosting the series as South Africa has imposed one of the strictest lockdowns and the infection rates in the country are expected to peak in September. And in such a scenario it will be difficult for India to go ahead with the tour. However, Cricket South Africa's acting CEO Jacques Faul assured that the BCCI has showed "willingness" to play the matches later in the South African summer if COVID-19 situation does not improve.
Cricket South Africa, it is learned, is seeking an audience with the country's sports minister to ask for permission to play behind closed doors, if needed.
"This will relate to the possibility of the India incoming tour," Faul added.
If the board manages to secure approval from the government, the next focus will be on creating a bio bubble.
"It will be a sanitized cricket biosphere with strict entry standards and limited movement out of this cordon, and this will require regular testing of all those in the bubble," Dr Shuaib Manjra, CSA's chief medical officer, said.
"We will create a cordon sanitaire, where people will not be allowed to leave or come in unless strict criteria are met."