It's a great honour and matter of pride for me to be named in the ICC Elite panel: Nitin Menon
30 Jun, 2020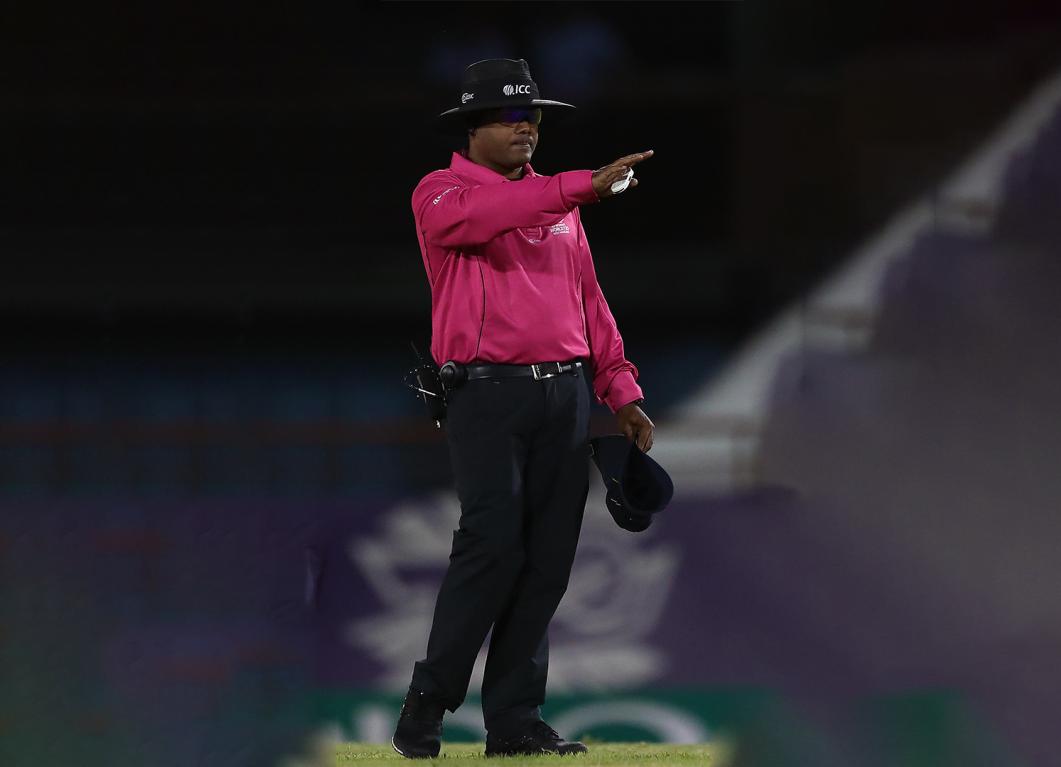 It's a great honour and matter of pride for me to be named in the ICC Elite panel: Nitin Menon
After the annual review conducted by the International Cricket Council's governing body, a decision was taken to include Indian umpire Nitin Menon in the elite panel. A panel of four comprising the ICC general manager of cricket Geoff Allardice (chairman), former player Sanjay Manjrekar, and match referees Ranjan Madugalle and David Boon made the selection.
The 36-year-old is one of the youngest umpires to get this elite status. In the ICC media release, Menon expressed his gratitude by stating, "it's a great honour and matter of pride for me to be named in the Elite panel."
He becomes the third Indian umpire after S Venkataraghavan and Sundaram Ravi to be a part of ICC's panel of Elite umpires. Menon also talked about his dream of officiating games alongside leading umpires and referees which will soon become a reality.
"To be officiating regularly along with the leading umpires and referees of the world is something that I always dreamt of and the feeling has yet to sink in," Nitin said.
Nitin Menon has officiated in three Tests, 24 ODIs and 16 T20Is so far. "Having already officiated in Tests, ODIs and T20Is as well as in ICC events, I understand the great responsibility that comes with the job. I also feel this is a responsibility on me to take Indian umpires forward and help them by sharing my experiences."
Menon's appointment has received praise by some of the Elite panelists.
He [Menon] has come through our pathway system with very consistent performances," said Adrian Griffith, the ICC's senior manager of umpires and referees.
Speaking to ESPNcricinfo Simon Taufel, who has worked with Indian umpires in the IPL as well as in International matches said, "I'm not surprised by his selection as his talent was evident some years ago."
"But again it shows that it takes many years to get to world-class, through commitment, dedication, resilience and a growth mindset. With Nitin joining the top group, a role model is there for many Indian umpires who aspire to be the best. Hopefully, it will encourage the BCCI to keep investing in their development programs for match officials," the former Elite panelist further added.
ICC Elite panel of umpires
Aleem Dar, Kumar Dharmasena, Marais Erasmus, Chris Gaffaney, Michael Gough, Nitin Menon, Richard Illingworth, Richard Kettleborough, Bruce Oxenford, Paul Reiffel, Rod Tucker and Joel Wilson.
ICC Elite panel of match referees
David Boon, Chris Broad, Jeff Crowe, Ranjan Madugalle, Andy Pycroft, Richie Richardson and Javagal Srinath.
[With ESPNcricinfo inputs]