"Positive emotions can be good, but players need their captain to be firm at times", Faf on his RCB captaincy
23 May, 2022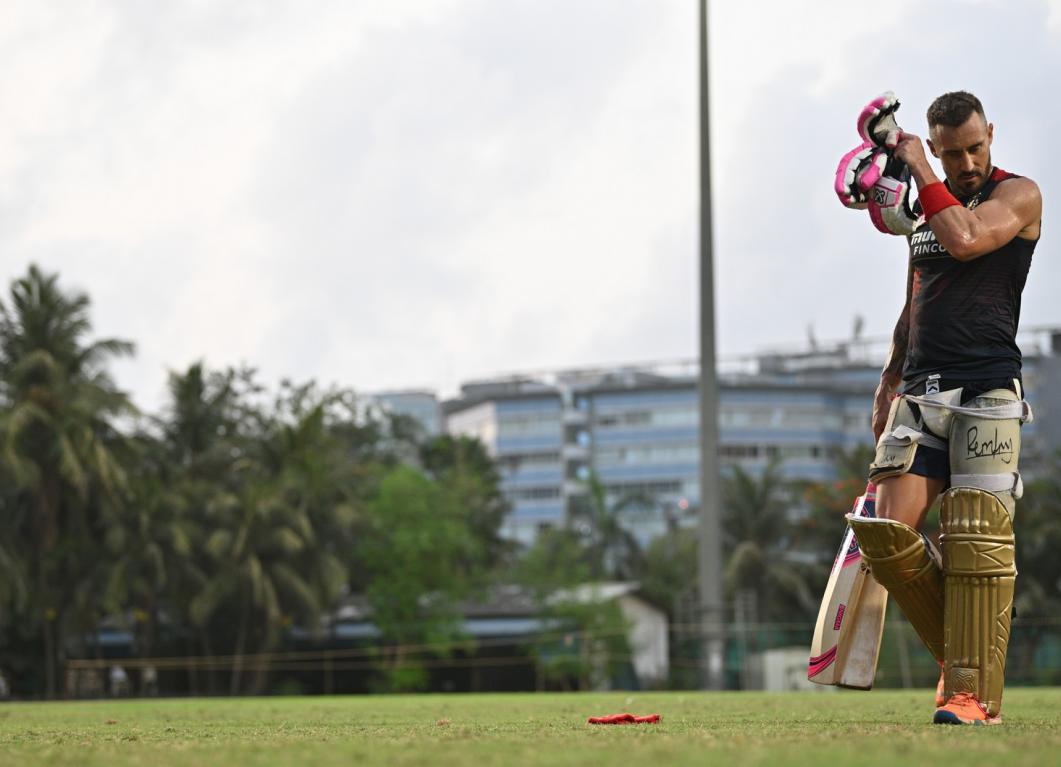 "Positive emotions can be good, but players need their captain to be firm at times", Faf on his RCB captaincy
RCB will be a part of the IPL playoffs for the third-consecutive time, underlining the kind of brilliance that the team has forged of late.
Captain Faf du Plessis who has been instrumental in steering RCB's campaign through the tough IPL waters, came unhinged to Cricbuzz in an exclusive interview, speaking in depth about various responsibilities that he has been carrying out for the Challengers. When asked about his role as a captain for RCB, he said, "I try to bring a sense of calmness to the dressing room. Always that calmness and composure. You never show your emotions to people when they make a mistake. We all have emotions but as players it's important to feel that when they make a mistake there isn't someone who is emotionally reacting to that mistake but they can come back with a clear and calm approach to what we're trying to do. That helps the environment a lot. Whether you're winning or losing, it's that consistency."
"Positive emotions can be good, but players need their captain to be firm at times. But it always comes from a place of wanting to be good and fair. It's never about being harsh. I also try to involve other players in the leadership duties. Virat has captained, but so has Dinesh [Karthik] and Glenn [Maxwell]. They're responsible on and off the field. It can be little things or big decisions regarding our strategy. It's important to empower the senior group," he added.
One of the major challenges for international captaincy options in the franchise tournaments is to incorporate the diversity that comes from the players hailing down from different nations. Du Plessis believes that this aspect of his job has been fairly easier considering the presence of a rich diversity in the South African national team.
"I think I learned a hell of a lot in that job. So it's been a nice life lesson for me as well - captaining sides. To make me understand people better. I'm very lucky that my journey has taken me through this, almost this life lesson in how different and how unique we all are in our separate ways," he said.
Talking about his connections with the players, "All players just want to feel backed. It's about, for me, connections with players. Where they feel I'm putting in the effort to know them. You build a relationship where they start trusting you more and more, but most importantly through your actions," explained the RCB and former South African skipper.