Presence of Virat Kohli, AB de Villiers, and Glenn Maxwell takes pressure off me: Kyle Jamieson
20 Apr, 2021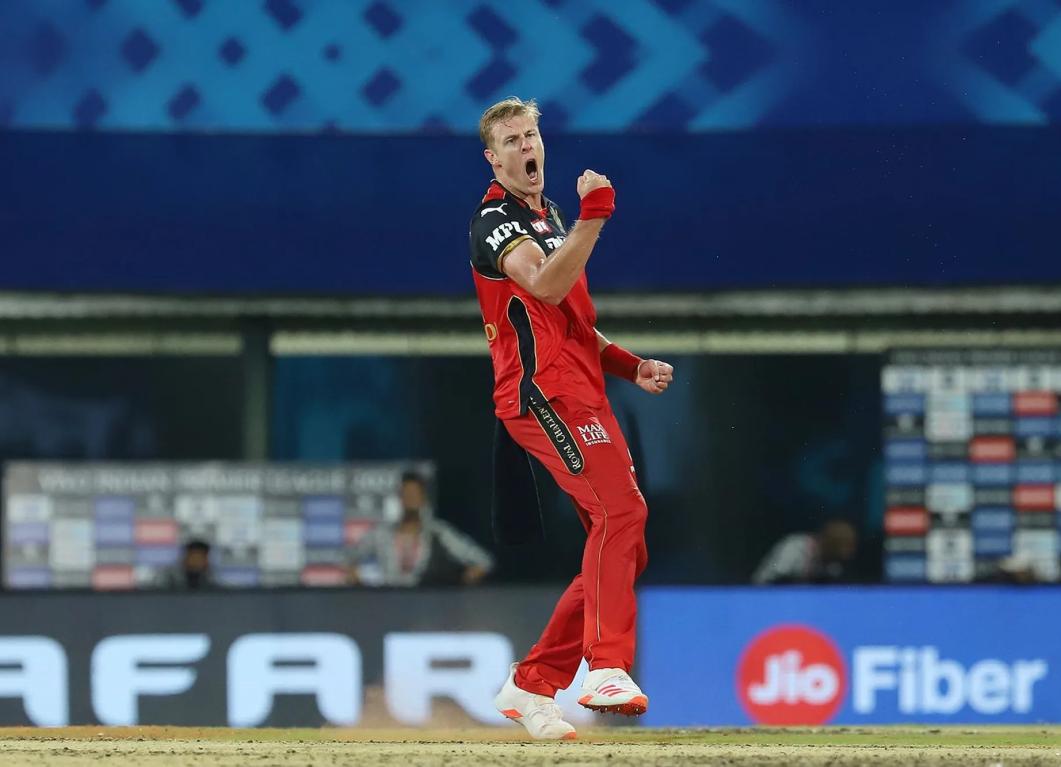 Presence of Virat Kohli, AB de Villiers, and Glenn Maxwell takes pressure off me: Kyle Jamieson
Kyle Jamieson triggered a massive bidding war in the 2021 IPL player auction. Royal Challengers Bangalore outwitted Punjab Kings to acquire his services for a whopping sum of INR 15 crore. The pressure of the hefty price tag can get into any cricketer but he has not let the pressure have any effect on his performance. 
In a recent media interaction, the tall and lanky cricketer talked about his maiden IPL experience in depth. When asked if playing alongside stalwarts like Virat Kohli, AB de Villiers and Glenn Maxwell adds any pressure, he denied it. With various superstars in the ranks, he claims that it only takes away a load off his shoulders and gives him more freedom to express himself. 
"Yeah, probably it does not add any extra pressure on me, if anything it takes it away because those guys (Virat, ABD, and Maxwell) are so good. Yes, you know that they have done roles all around the world for a number of years. It is about tapping into that knowledge and trying to take their learnings and apply it. Once I said earlier, the pressure is even less because of those guys and how good they are, it probably allows me to play my role," said the Kiwi all-rounder.
The New Zealand pacer, who is visiting India for the first time, said he is adapting to the conditions here. In the three games thus far, he has picked five wickets at an average of 19.6. 
"The lengths, probably fraction more back of a length than probably what I am used to. I'm trying to assess the conditions. We have played on two relatively slow pitches so far, so I guess the skill-set required is probably a little bit different and teams probably tend to go a little bit harder in the first six overs. It is a learning experience. " 
The 26-year-old is relishing playing under the captaincy of Virat Kohli. There is one aspect of the game that he would like to learn from the captain. Jamieson asserted that Kohli's leadership compliments his approach to the game. 
"It's been so good so far. He such an experienced and skillful leader. The way he approaches the games compliments the way I like to go about things. He is competitive, he is aggressive, he likes to take the game on, something which I would like to adopt as well, Jamieson added.