Rahul Dravid confident of Team India's chances against England in the series-decider
21 Jun, 2022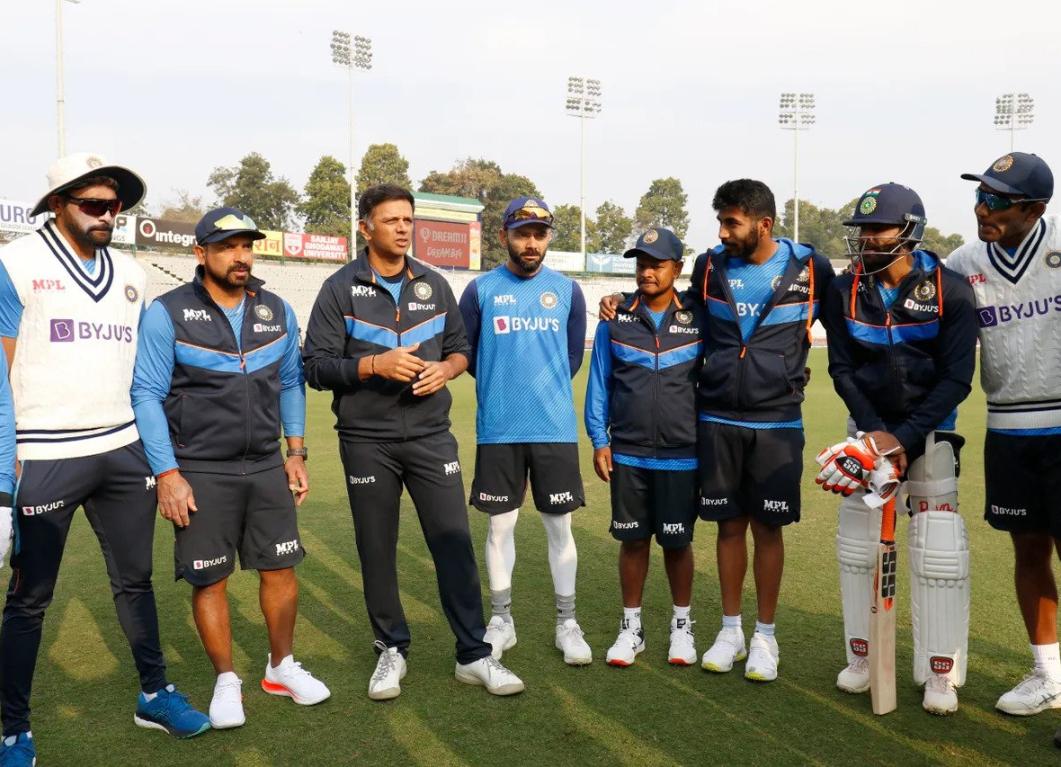 Rahul Dravid confident of Team India's chances against England in the series-decider
A changed squad, a new coach and totally different circumstances from what it was a year back where India and England clawed at each other for the prize only for COVID to play spoilsport ahead of the final Test of the series. India has a lead of 2-1 and will be hoping to keep it safe under the leadership duo of Rahul Dravid and Rohit Sharma.
Just ahead of India's next challenge, former RCB captain and current Team India coach, Rahul Dravid, opened up on what his upcoming objectives are and how he is planning to put India in the right direction ahead of a much-awaited encounter that would have WTC points for grabs and a historic series to clinch.
England's recent 2-0 triumph at home against New Zealand has changed the dynamics of the series and Dravid believes the challenge would be far tougher than what usually the Indians faced last year. "In terms of the Test match, it is obviously going to be exciting. For us it is a one-off Test match, but it's WTC points. It's a series on the line for the guys who played a part in it [last year], and they are very keen to try and win that series and do well. So looking forward to that," he said.
A lot can change in the course of a year, and Dravid highlighted the differences, adding, "It's probably a bit different to when we were there last year when England was probably a little bit on the back foot. But they have played couple of good games [against New Zealand], and we have got a pretty good squad as well. Hopefully it will be a good match. [I] love watching Test cricket, love playing it, love coaching it. Looking forward to it."
Apart from on-field action, it is the atmosphere that surrounds Test cricket in England that makes for a spectacle. Coach Rahul Dravid spoke about the feeling of now coaching a team in England, having made his international debut in the very country back in 1996. "It is always lovely a Test match in England; the crowds are going to be fantastic. You expect really good crowds in England when you play Test cricket there. And England is playing really well at the moment. I mean they are playing really good cricket," he concluded.