RCB Bold diaries: What adjustments did Wanindu Hasaranga make ahead of RCB vs KKR?
31 Mar, 2022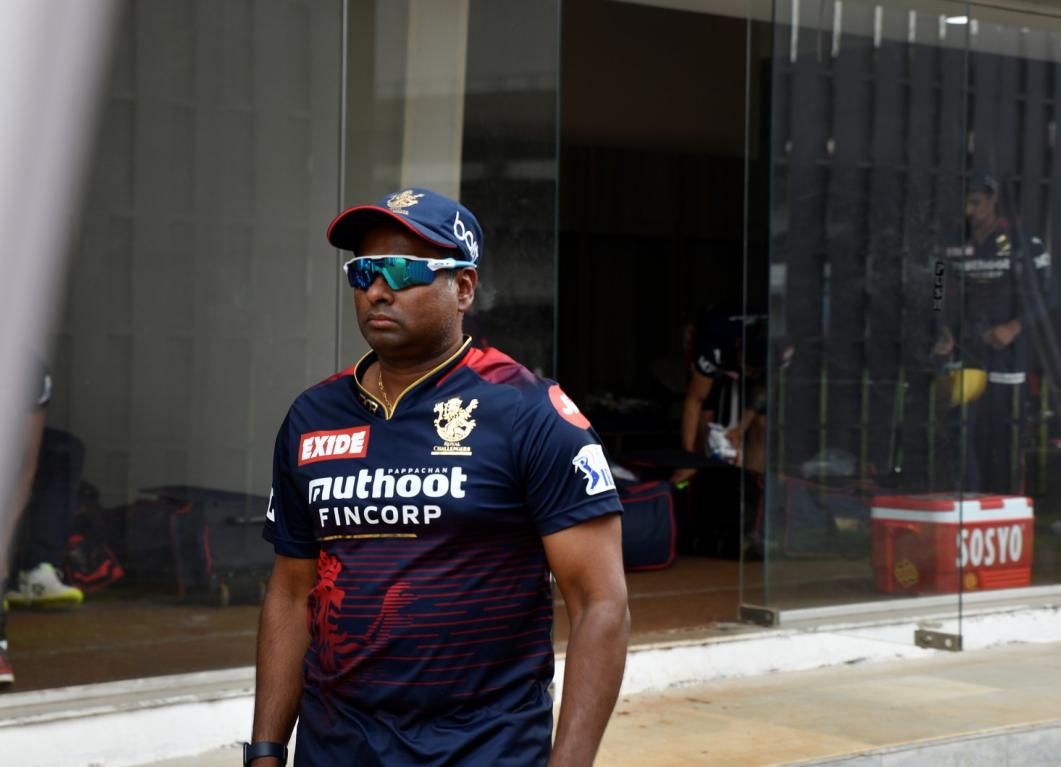 RCB Bold diaries: What adjustments did Wanindu Hasaranga make ahead of RCB vs KKR?
Plenty of hiccups along the way, but RCB in the end managed to register their first two points on the board in a low-scoring thriller against KKR. It was a game set up by the bowlers, with Wanindu Hasaranga, Harshal Patel, and Akash Deep claiming 9 wickets between them for 76 runs.

It was Wanindu Hasaranga who took home the Man of the Match award for a superb spell of 4/20 from his 4 overs. Spin bowling coach Sridharan Sriram credited the early strikes by the fast bowlers for having set the stage for the Sri Lankan spinner to come into his own. He then went on to speak about Hasaranga's exploits, saying, "When Wanindu came, he was able to strike early, and I think that built the pressure. It was very important for him to get into his spell. I think both the games he got wickets in his first over, which has set him up very well. Happy for the way he finished today. He was himself, he was having great rhythm, running in well. We were focusing a bit on his run-up in the training sessions. But, I'm very happy with the way he has finished today."

Speaking of the improvements in Hasaranga's bowling, Sriram said, "I think his control of length was much better, and that comes from his run-up. His pace was a lot quicker today, off the pitch, which again is a technical thing we worked on. So I think, all in all, what work we've put in the nets has been very fruitful, and that's something to be very pleased about."

The Man of the match Wanindu Hasaranga himself explained the strategy going into the KKR game, "I got something from the last game, so I adjusted my length and my pace. I spoke a lot with the spin bowling coach, Sri (Sridharan Sriram). That's what I did today."

It wasn't just Wanindu's bowling that caught the eye, but the celebration he whipped out. Asked about the origin story, "My favorite footballer is Neymar, so that's why I did this," he revealed.