Ricky Ponting picks his combined India-Australia XI ahead of the WTC Final
29 May, 2023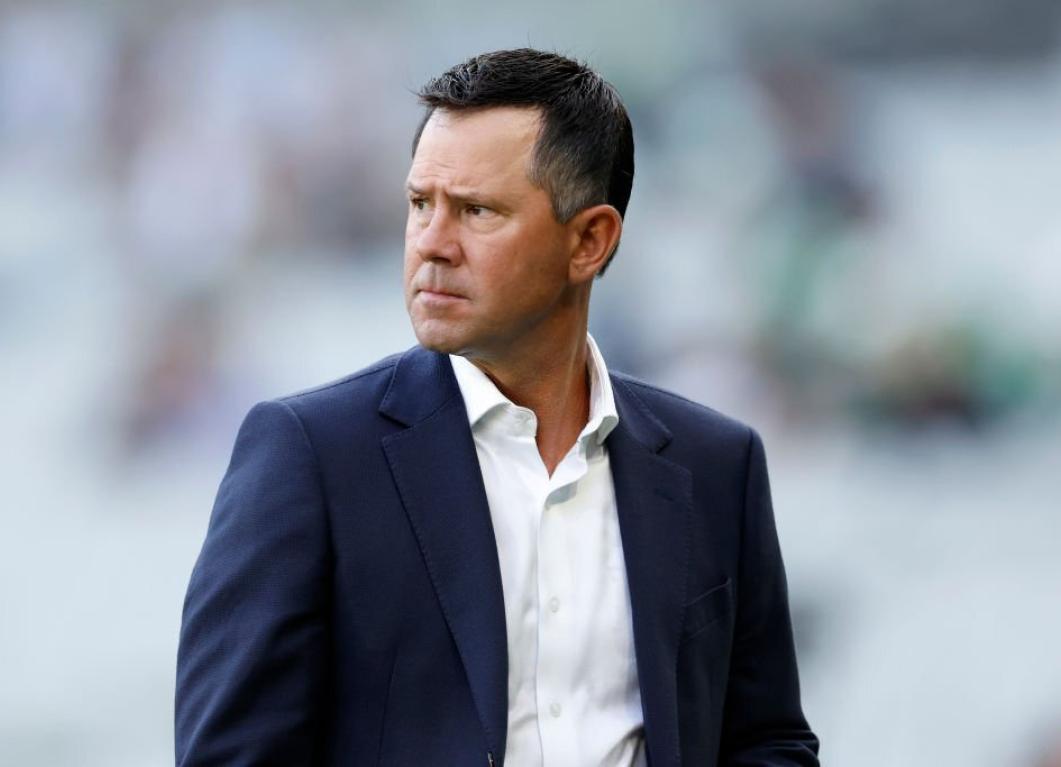 Ricky Ponting picks his combined India-Australia XI ahead of the WTC Final
The buzz around the World Test Championship (WTC) final is already quite intense, with a majority of the Indian cricket team players already in England ahead of the massive encounter. As the battle for the Mace intensifies, opinions have started flowing in from all corners of the globe about how the two teams should line up ahead of the grand finale.
Australia and India will be squaring off for WTC glory after the former made it to the finale with almost a few months to spare while India punched their ticket to the battle after braving Pat Cummins' men at home and emerging benefactors from the result of the Sri Lanka vs New Zealand series.
Former Australia captain Ricky Ponting, talking on a recent episode of the ICC Review Podcast, took a shot at picking the best combined XI, with an array of stars to choose from India and Australia.
Ponting said, "I'll start with Usman Khawaja. His last couple of years, whether it has been in Australia or away, have been outstanding at the top of the order. Almost since he's been picked back in the Australian team, he hasn't put a foot wrong. The older he is getting, the better he is getting."
Talking about the second opener, Ponting was unambiguous about Rohit Sharma's selection, adding, "I'm going left hand-right hand, so I'll go for Rohit Sharma as the other opener. He's not just entirely form-based either. I wanted him to be captain of the side. Pat Cummins, I'll mention him later, he'll be in this side, but just from the experience point of view with Rohit, he's obviously been captain a lot longer than Pat has, so I thought he deserved to be the captain of this team."
The following position according to Ponting had another fine player of the sport, as he continued, "We know what sort of class Marnus holds with the bat. Even his recent form in the last series against Australia was great, scoring that unbelievable hundred on a wicket where everyone else really struggled on."
He further added, "Since he (Labuschagne) came into Test cricket as a concussion sub at Lord's when Steve Smith got hit by Jofra Archer, he's hardly put a foot wrong. He's improved and come on in leaps and bounds to be where he is now, right at the top of the world Test Batting Rankings, so it was pretty hard to go past him."
Ponting also insisted, "Pretty hard to go past the next couple I've got in the batting line-up, which are Virat Kohli and Steve Smith. If you talk about great players of the last decade, both of these guys will be right at the top of anyone's list. Both with exceptional Test records and both make a lot of hundreds."
Talking about Virat Kohli, Ponting said, "I know it has been a couple of years and been a bit of a lean sort of trot with Virat, but he bounced back to his best in that last series against Australia and thoroughly deserves to be picked in the middle order."
Ponting picked Ravindra Jadeja and heaped praise on him, while also naming Alex Carey as the wicket-keeper of the side. He said - "What I've seen with Ravi Jadeja the last two or three years in Test cricket is how much his batting has improved, and he can easily hold down a number six or number seven spot. It could be Carey at six and Jadeja at seven, or vice versa, whichever way the game was sort of going. Alex Carey's Test career has grown a lot in the last 12 months as well. His wicketkeeping is almost second to none in world cricket at the moment."
He further continued, "He had an unbelievable series in Australia last summer, and then his keeping in those trying conditions in India in the last Border-Gavaskar Trophy as well was absolutely outstanding. He probably didn't make the runs that we thought he might have got in those spinning conditions in India, but most batsmen didn't, so I'll give him the benefit of the doubt there."
Punter also had his fair say about the team's pace attack, stating, "Mitchell Starc's last 12 months, I think have probably been some of the best that he's actually had in Test cricket. He's developed a few more skills, I think his consistency has become a lot better. We know how dangerous he is with the new ball, but his old ball bowling has certainly become better."
Throwing in a bit of IPL performance into the mix, Ponting said, "I know we're picking a Test team here, and Shami's Test record the last couple of years has been outstanding, but some of his bowling over the last few weeks in the IPL has also been absolutely unbelievable."
Ponting concluded with the final addition of spinner in the side, adding, "I judge spin on what Indian subcontinental batsmen normally talk about when they talk about facing spin bowling, and everyone I've spoken to from India or Sri Lanka and those sorts of places rate Nathan Lyon really highly. So he's going to go in there."
Ricky Ponting's combined India-Australia XI:
Rohit Sharma (c), Usman Khawaja, Marnus Labuschagne, Virat Kohli, Steve Smith, Ravindra Jadeja, Alex Carey (wk), Pat Cummins, Mitchell Starc, Nathan Lyon, Mohammed Shami