We are looking to get that intensity going and have that alertness: Devdutt Padikkal
23 Sep, 2021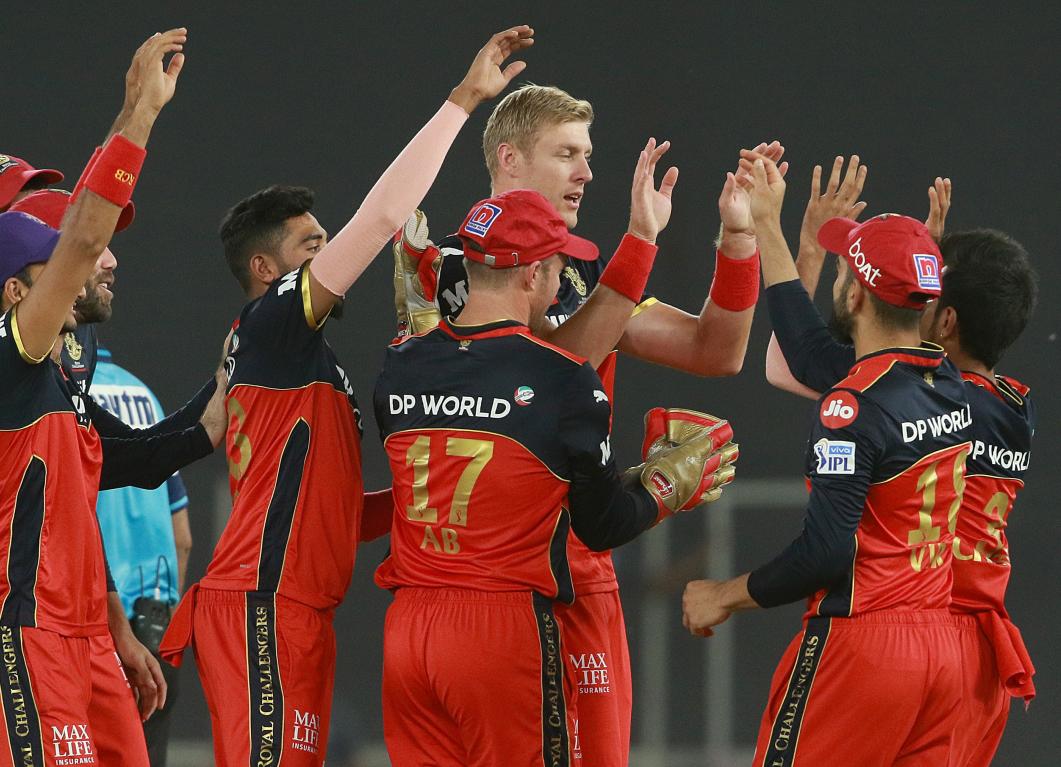 We are looking to get that intensity going and have that alertness: Devdutt Padikkal
In the latest episode of Myntra presents RCB Bold Diaries, we hear what the players and coaches had to say about the intensive practice session following Monday's heartwrenching loss to the Kolkata Knight Riders.
The Karnataka youngster, Devdutt Padikkal spoke about the objectives set for the session and what the factor was that the Bengaluru-based club missed in their previous game.
"We are just looking to get that intensity going and have that alertness about us. We felt that in the last game we were not completely switched on straight away from the get-go and that's something we want to change in the upcoming games," said Devdutt Padikkal.
Royal Challengers Bangalore's director of cricket and head coach, Mike Hesson highlighted captain Virat Kohli's extended net session and expressed optimism about him regaining his rhythm.
"Well look, we did that a couple of times some of our batsmen look to do that when they get some extra opportunities. Virat's obviously desperate to do well and he likes those one-on-one sessions to get confidence or basically find his rhythm again. And he certainly looks like he's found it," Mike Hesson said on Bold Diaries.
Fielding coach, Malolan Rangarajan spoke about the fielding drills where each player was given a specific task, as well as how the team is shaping up.
"We just told in the team meeting before we started the session just to look at least 5-10 minutes work on each and get some specific work because we have seen even though we didn't have much to do on the field, we displayed that we were a very professional side the way we were going about things. We just had some specific work to do for individuals based on where they are going to be tentatively standing on the field. We'll see how we go in the game, but the boys have put in some tremendous work in the last two sessions."
"We want to be in a position where we are creating those chances, so there is no talk about half chances. It's almost like there's no chance on the field and we're throwing ourselves on the boundary in the infield to create them into half chances, we believe in what the skipper has been doing for years together being fearless, and also like what we say at RCB playing bold," Malolan added.
Malolan also elaborated on tactical insights, explaining the roles of Virat Kohli and Glenn Maxwell being the leaders of the fielding unit.
"The heat plays a role, also we have a few things we play around with who moves to which position. We have Virat who's aware of each and everyone's ability and Maxi is aware of the practical inputs we give before each game regarding each opposition batsman and what each fielder can do. There's a lot of tactical work which also goes in keeping in mind the opposition and the heat," the fielding coach concluded.
On Friday, September 24, RCB will face Chennai Super Kings in their second match of the UAE leg of IPL 2021 at the Sharjah Cricket Stadium.