We both were really feeling a vibe: AB de Villiers on his 200-run partnership with Virat
01 Jul, 2020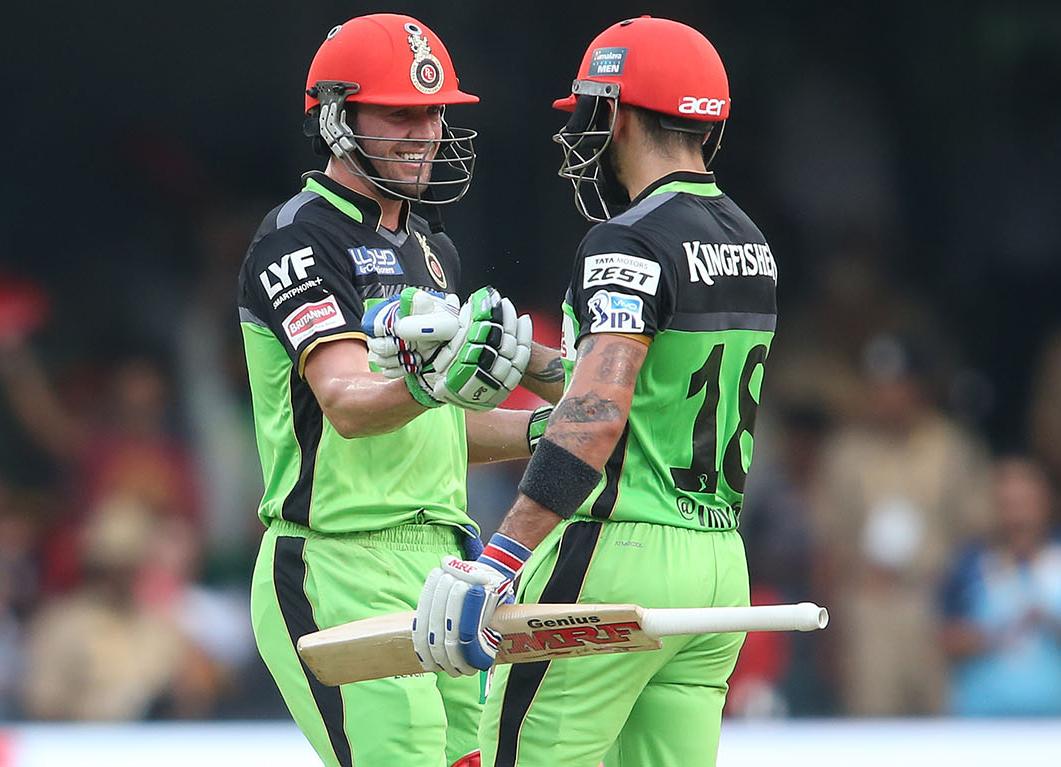 We both were really feeling a vibe: AB de Villiers on his 200-run partnership with Virat
One of the most alluring aspects about being a Royal Challengers Bangalore fan is the moments one gets to enjoy watching the genius of Virat Kohli and AB De Villiers bat together. Two of the modern-day greats have taken batting to a new level, and RCB is blessed to have two generational talents playing together. The duo has over the years displayed genius and artistry that is impossible to replicate.
In an interview with Cricbuzz, AB De Villiers spoke about two such partnerships which brought the opposition to their knees. The 2016 season was unforgettable for RCB for various reasons. The game against Gujarat Lions will forever be etched in the memories of cricket fans world over for the sheer brilliance of the De Villiers-Kohli partnership. "It was very special. We were having a lot of fun. Once again, you don't get that feeling with a partner at the other end. You personally feel you are in a zone and you have fun, and whoever comes to the crease, you have fun with that guy. But, that specific day, we both were really feeling a vibe. I could see he's completely in his zone. You can see in a guy's eyes when he's locked in, I felt the same. We both understood what we're trying to do. He was taking that bowler down, I was taking this bowler down, we were running fast between the wickets, we were really toying with the opposition that day. That doesn't happen very often, that's so much fun," reminisced de Villiers.
A 200-run partnership in a T20 game is extremely rare. Kohli and ABD have managed it twice. The first such occasion was at the Wankhede when De Villiers played a knock which bought even the most loyal Mumbai home support to its feet and applaud the Protean. De Villiers elaborated on how Virat compliments his game, "That happened in Mumbai as well, at the Wankhede Stadium against the Mumbai Indians, in a day game. Similar thing, we both just (were) in the zone, both times he started slower and then (in) typical Virat style, his endurance, fitness coming through towards the end when the bowlers are really tired, it's almost like a marathon runner coming in towards the end and then deciding  'Okay, I can see you guys are a bit fatigued now, I am going to show you', and he did it both times," he added.