Wounded India brace for a stern test at The Gabba with the Border-Gavaskar series on the line
14 Jan, 2021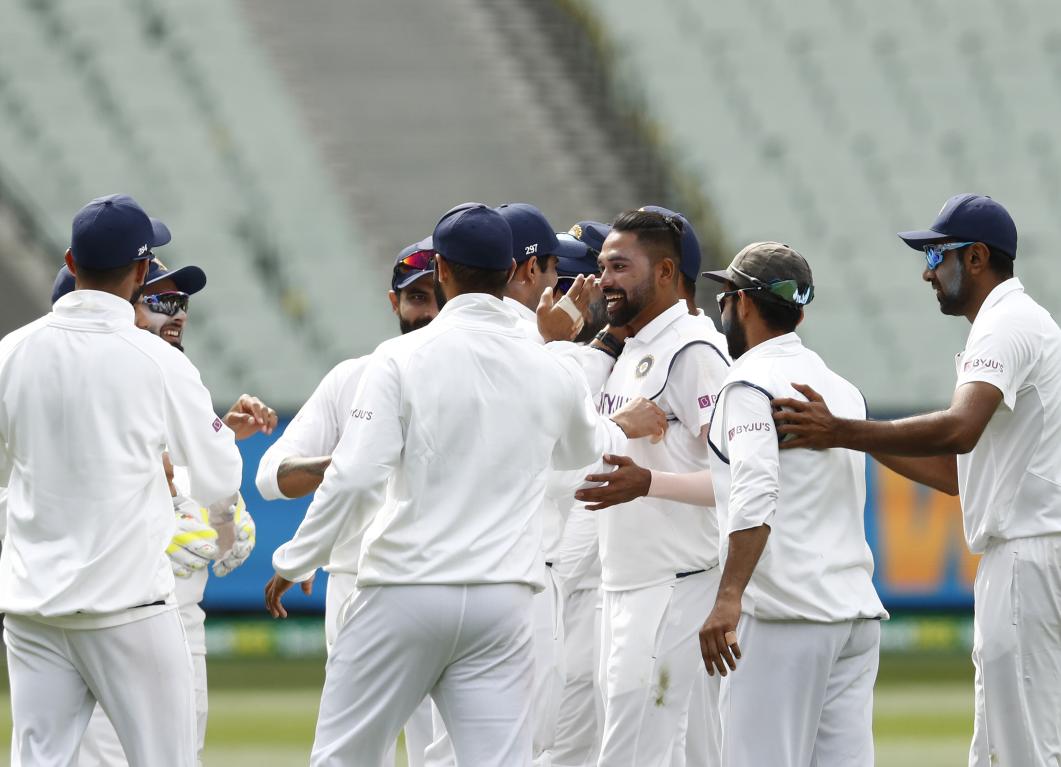 Wounded India brace for a stern test at The Gabba with the Border-Gavaskar series on the line
If India were told on the 16th of December of 2020 that they will be heading into the final Test with the series level at 1-a-piece, they might have been fairly happy. If you were to repeat the statement 3 days later, having suffered an embarrassing 36-all-out in Adelaide, and not having their Captain Virat Kohli for the rest of the series, they might've cut your hand off for it. What they would not have expected however, would be that they will be sweating to put up an eleven to compete in Brisbane.
The unforgiving Sydney Test might have taken more hostages than the heroes it produced. Hanuma Vihari, R Ashwin, and Rishabh Pant - 3 of the 4 protagonists of the Great Sydney escapade might not feature at all in Brisbane. The fact that the Indian team has not put out the eleven the day before the final Test, as has been the norm on the tour thus far, baring further evidence to the overtime shifts the physio will be putting in leading up to the final Test of the series.
However, the Indian team on tour has shown incredible resolve to battle against all odds, and remain alive in the series - first a counterpunch at Melbourne followed by a rearguard act for the ages in Sydney had breathed new life into Indian Test cricket. With all to play for in Brisbane, and a crucial home season coming up against England which may well decide the fate of the World Test Championship, the team management will have their hands full trying to perform the perfect balancing act.
It is not often the case that Australia would be putting out 4 different pairs of openers in as many Test matches, even more so at home. In contrast, India appear to have found their opening partnership. Rohit Sharma and Shubman Gill have looked assured against the Aussie new ball attack, putting up 70 and 71 in their first two innings together as an opening pair. A mixture of injuries and poor performances have meant that Marcus Harris finally gets a look-in for Australia. 
The opening partnership and its failures thus far have been symptomatic of Australia's batting woes. Apart from Steve Smith who seems to have finally exorcised his Ashwin demons, and his on-field doppelganger Marnus Labuschagne, the batting unit will feel they have not done justice to the cause. Smith and Labuschagne have contributed a staggering 39% of the runs for Australia in the series, and sit atop the run-scoring charts from either side.
Despite their mean fast bowling battery, Australia have had a silent warrior all along in Nathan Lyon. India have thus far managed to nullify that threat. Sydney Day 5 would have been expected to be the perfect stage for the "GOAT" to explode and put his side one-up, but the Indian middle-order was largely successful in keeping his 46 second-innings overs out. A tally of just 6 wickets from the series, would worry Australia, but playing his 100th Test, Lyon would always pose a threat. 
It is a damning thought to consider that Mohammed Siraj might be leading the fast bowlers' pack considering he just debuted 2 Test matches ago, but such has been the hand dealt for Team India down under. Australia consider The Gabba their fortress; Indians have not warmed up to Brisbane. Brisbane has not proven to be the warmest of cities to the team either. Team India appear to have a mountain ahead of them, but this Indian team on tour under Ajinkya Rahane's astute captaincy has time and again proven that they are to be taken lightly only at the opposition's peril. A victory would be a sweet cherry on top, but even a draw would suffice for India to retain the Border-Gavaskar trophy.