Spirited, grounded, and uncompromising in his beliefs: The Moeen Ali story
31 Aug, 2020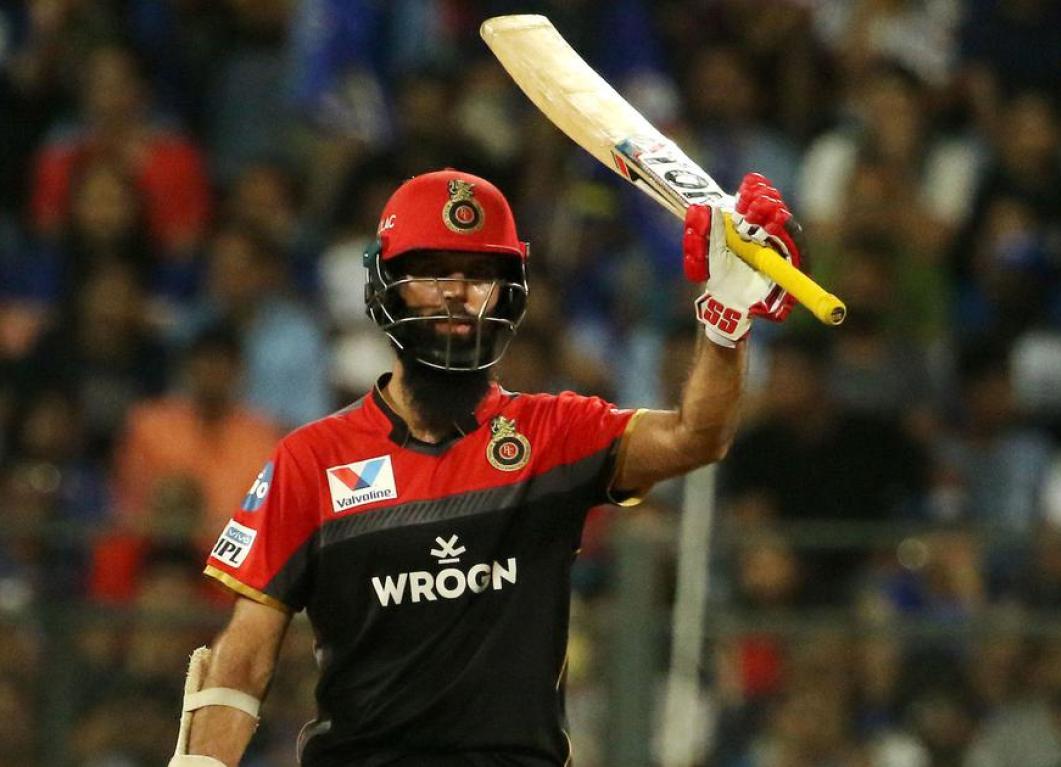 Spirited, grounded, and uncompromising in his beliefs: The Moeen Ali story
We all know Moeen Ali on the cricketing field as the dashing left-handed batsman who can smack the ball miles, the aggression in his hitting symbolic of the flair he brings to the game. A tough-as-nails cricketer who does not give an inch with the ball - not even defending a score in the last over of against Andre Russell can faze the bearded assassin. But, his off-field demeanor could not be more contrasting. A soft-spoken man who longs for the simple pleasures in life, Moeen Ali's story is a combination of struggle and hard work, his strong values and ethics rooted in his family.
Growing up as one of the four children in a culturally diverse and rich locality of Sparkhill in Birmingham, Moeen aspired to play cricket for his country one day. Known colloquially as "the capital of British Pakistan", the home to the popular sitcom series Citizen Khan, it was the streets of Sparkhill where cricket became Moeen's salvation. "I remember the Ashes series we used to play against the guys who lived in the next road. I always imagined I was Marcus Trescothick. He was a left-hander, just like me, and he used to love to take on the bowling. Saeed Anwar, too," said Moeen in an interview with ESPNCricinfo, whose batting is much reminiscent of the belligerence of Trescothick and Anwar's approach to batting.
Moeen's talent was visible at a very young age. An unbeaten 195 (Yes, more than Chris Gayle's 175 against PWI at the Chinnaswamy), in a 20-over game, attracted eyeballs to earn him a professional contract with Warwickshire at the age of 15. However, as often is the case, things did not work out as envisioned. Where his previous club Warwickshire failed to embrace Moeen's background, his next club fit in with Ali like a glove stitched for his very hands. Worcestershire went out of its way to make a shirt, sponsored at the time by a brewery, without bearing its sponsor's name, to make him feel welcome and accepting of his roots.
Moeen comes across more as a spiritualist as he recalls the days when he started believing in something greater than man, a higher power perhaps. "I remember looking out of bus windows on long journeys and thinking: there must be a reason we're here; someone must have created this. It can't just have happened. I remember the first time. We were playing an U-14 game against Somerset and I remember looking outside the bus - looking at the sky and the trees - and thinking, 'There's got to be a reason for all this," he says in an almost existential mold with a spiritual overtone.
Although Moeen had an early foray into international cricket, featuring for the England Under-19's at the 2006 World cup, he had to build his reputation by going through the ranks of domestic cricket. The call to the England national team eventually came in 2014. Now established as one of the very few genuine all-rounders around the world, Moeen's ability to win the game with either the bat or the ball on any day is an invaluable asset.
Now in the prime of his cricketing career, a regular for his national team England, and a much-coveted and an integral part of RCB in the IPL, Moeen still has not sacrificed his values imbibed in him. Perhaps it was the journey, nay the personal pilgrimage, that makes his beliefs so strong that the highs of international cricket have not changed him. Asked about what the future holds, Moeen's response is that of someone well in touch with himself. "Do you know what would make me happier than anything? I'd like to be a caller of prayer in the mosque and I'd like to clean the toilets. I've played a lot of cricket. I've been very lucky. At some stage, I'd like to give something back. I'd like to spend time with people and look after them a bit more. I think that would make me very happy," Moeen says.
Moeen will get a taste of high-level cricket again as England host Australia for a limited-overs series, following which Moeen Ali shall make his way to the UAE to join up with the RCB dressing room. Spirited, grounded, and uncompromising in his beliefs, Moeen Ali will play a major role for RCB in the Dream 11 IPL in 2020.

[ESPNCricinfo inputs]