Stuart Broad wary of the perils of empty stadiums
30 Jun, 2020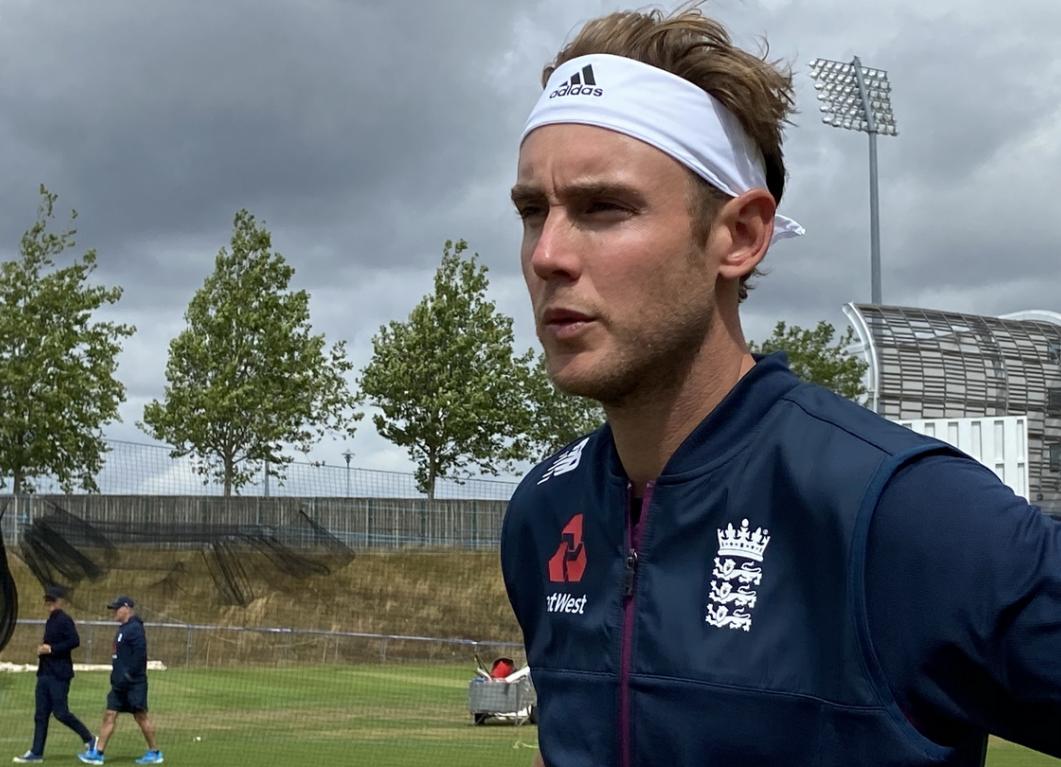 Stuart Broad wary of the perils of empty stadiums
Test cricket is considered the pinnacle of the sport. Nothing can come close to matching the feel of the first day of a new season, the smell of grass and leather, the stands packed with cricket aficionados. The wait for the resumption of the game has made the return of cricket even more endearing. But, when Test cricket returns, there will be one considerable change. There will not be any crowds and that is certain to give the players on-field a different feel.
For the players, the difference will be palpable as they feed off the energy of the crowd. Stuart Broad, the English fast bowler who will play a key role in the upcoming English summer which kick off with a three-match Test series, the lack of spectators is a cause for concern. "It is a worry for me because I know that I perform at my best as a player when the game is at its most exciting and when the game needs changing," he said. "I also know that there are certain scenarios that bring the worst out of me as a cricketer and that is when I feel the game is just floating along and there is nothing on it."
Perhaps, the new environment will demand more from the players, and their ability to bring the best out in them whenever they have to. "International cricket certainly will be more of a mental test to make sure each player is right up for the battle. And I'm very aware of that. I've already spoken to our sports psychologist about creating a bit of a mindset around making sure I can get my emotions up to where they need to be at my best.
"If you put me in an Ashes game or a pre-season friendly, I know which one I'll perform better in. So I've got to make sure my emotions are where they need to be for an international Test match. And that's something I started working on in early June," said Broad. 
Broad feels that it is necessary to tune their minds to the strange setting of empty stadiums, failing which could have a huge impact on their performance. "I've got to make sure that I train my brain to not get into that mindset of, 'nothing is happening here, I can't see anyone'" he said. "I've got to be able to make sure my brain is in Test match mode. I'm not saying I've got that right yet, I'm still working on that in training. Training has been intense as it always is but that is because this is how we always train, without crowds.
"It will be that match day that will feel the strangest and that is why we have to make the most of the three-day warm-up to get our minds and bodies up to match intensity there so it doesn't feel strange on July 8th. The last thing we want is to be walking out on July 8th and all of us feeling like a group that 'this doesn't feel normal' we have to get it out of our system in the warm-up game to make sure we hit the ground running and that applies to all of us," Broad professed.
To make that possible, Broad is thinking of innovative techniques to get himself focused and ready for Test cricket. "I do know that I thrive off the energy of something happening in the game or a bit of excitement going on, or with a big battle going on. Maybe I have to pick more of a battle with the opposition and bring my Dad into things a bit more!
"It might involve doing even more research into the opposition batsmen's strengths and weaknesses so I'm very focused on getting in a competitive battle with the batsman instead of sometimes relying on the crowd to get your emotions going to be able to bowl at your best," he added.
[Cricbuzz inputs]