A look back at the three jaffas that the Indian fast bowlers rattled South Africa with
13 Jan, 2022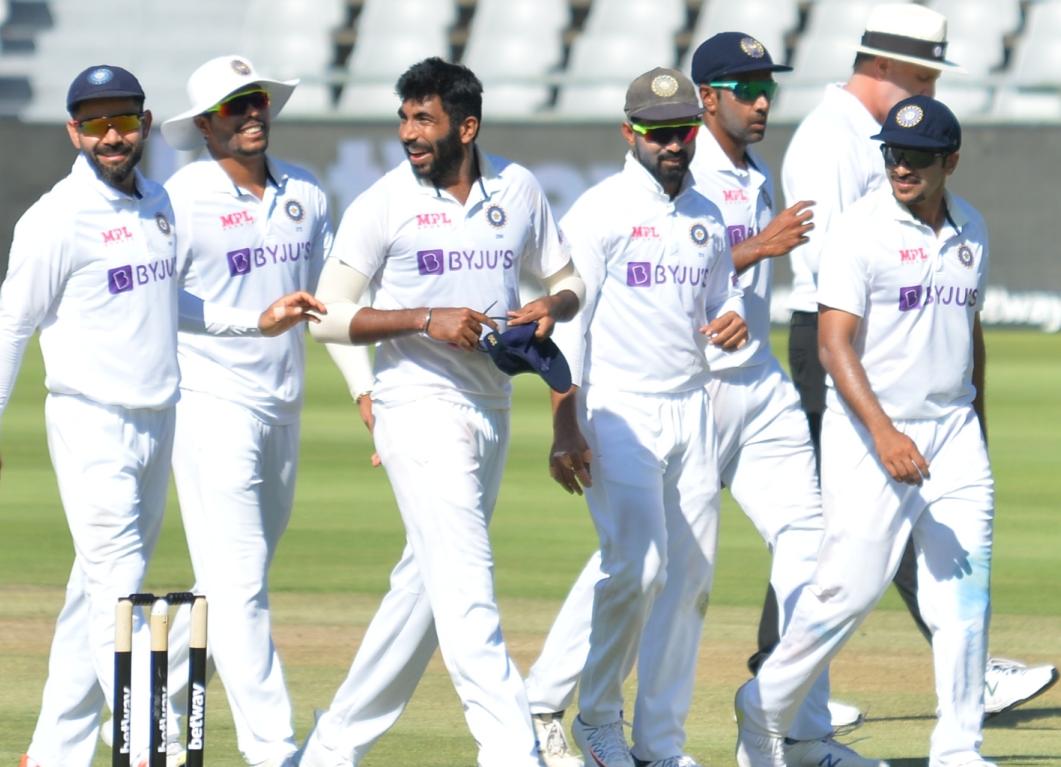 A look back at the three jaffas that the Indian fast bowlers rattled South Africa with
As history unravels at Cape Town with India and South Africa battling it out ruthlessly for the coveted Freedom Trophy, the Indian fast bowling quartet belted out another masterclass for the umpteenth time, ironing out India's batting kinks.
Out of all the carnage that Cape Town witnessed yesterday, a few were special, very special. In fact, it won't be wrong to say that the Indian bowlers managed to conjure the "perfect" delivery.
 Let us take you through those three magical deliveries that the Indians conjured to rock the Proteas.
1. Umesh Yadav castling Keshav Maharaj
You may say that Keshav Maharaj was only there to carry out the role of a tail-ender but the delivery that claimed him was a peach. Umesh Yadav, the man who only gets called up when there is an injury, was up against a set night watchman. It is more difficult to remove a set night watchman than a recognized batter because of his persistence. The only job that he has is to just hang in there, no matter the cost. Yadav hared in over the wicket and pitched the delivery in the good length area. The ball hurtled in a straight line and barreled through the defences of Keshav Maharaj to rattle the middle-stump. It had accuracy and it had pace. One may say that it was not in the block but it was where it should have been. It was launched in that impeccable good length zone that usually is very tough to bowl at.
2. Jasprit Bumrah forcing that edge off Keegan Petersen
The ace Indian express bowler managed to conjure the magic of the finest order as he snuffed out the herculean resilience of Keegan Petersen. Darting in with that hopscotch bowling action followed by the whiplash release, Bumrah bowled a bullet that exhibited movement in the last moment. Petersen wanted to drive it straight but that last-minute seam made the ball drift in a different trajectory and it flew into the safe arms of Pujara. That swing in the dying embers was special because what led to the unfolding of Petersen was that flicker. Imagine, Petersen staying unbeaten, India could have very well been trailing by now.
3. Jasprit Bumrah avenging the war of words with Marco Jansen
A piece of statistic said that Bumrah's average speed was around 137 while his speed to Jansen averaged around 141. Once again, a fiery delivery that flew from the arms of Bumrah at 143 plus clicks, outgunned the lanky Jansen's ability to bring his bat down. Jasprit Bumrah eyed the gap between his bat and pads and used brutal pace to leave him writhing in agony. Much to the happiness of Bumrah's stolid face, Jansen's off-stump went for a walk around the world in 80 days.