Harshal Patel provides an update on his split webbing
21 May, 2022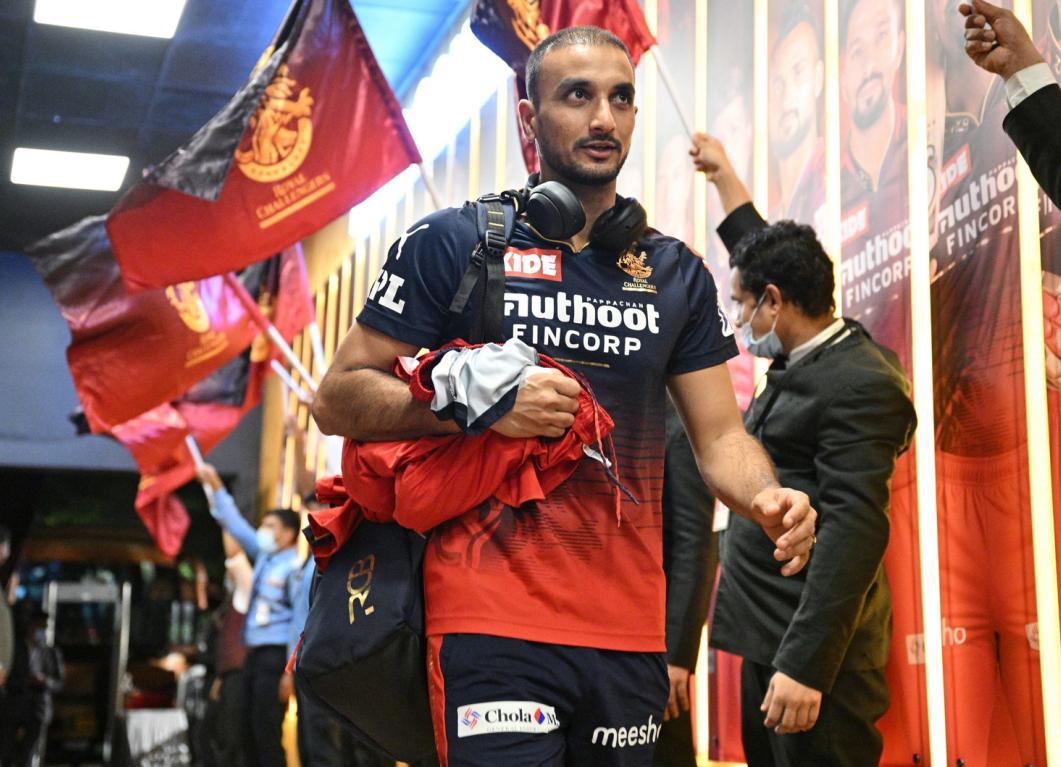 Harshal Patel provides an update on his split webbing
While fielding against the Gujarat Titans, Harshal Patel copped a nasty cut on his right hand's webbing and it started bleeding profusely. Harshal would stop the proceedings and after a quick vetting by the RCB physio, he would head back to the dressing room to get the webbing stitched and was not seen in further action in RCB's must-win encounter.
Despite the win against the Gujarat Titans, there were a few concerned faces in the RCB dugout regarding the injury of Harshal Patel.
However, Harshal Patel provided some much-needed good news for the fans. "When I caught that ball on short extra cover, I split my webbing on the right hand. I got a couple of stitches which should come off in three to four days," he said. "If we do make it to the playoffs, I think I will be ready to be a part of it," he revealed with a smile. 
RCB's playoffs fate will be decided later in the evening on Saturday when the Delhi Capitals take on Mumbai Indians, where the team already knocked out of the tournament will still have the final say in sealing the 4th playoff spot.