ICC introduces a new rule for T20 Cricket regarding fielding limitations
07 Jan, 2022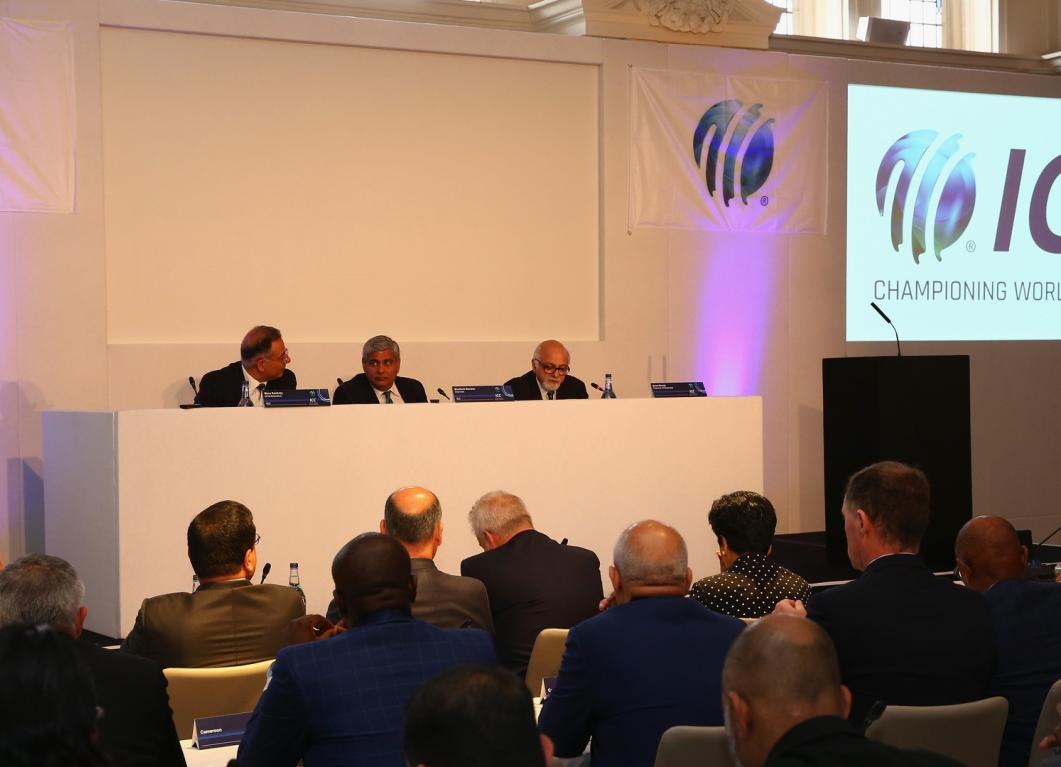 ICC introduces a new rule for T20 Cricket regarding fielding limitations
If T20 was already not a batting-friendly game, ICC ensured that with the latest rule change, the batters get to make merry even more. As per the latest rule change in the T20 format, a fielding team will only be allowed four fielders outside the circle and not five if they fail to bowl an over within a stipulated time limit.
As per the latest regulations released by the ICC, the fielding side has to "be in position to bowl the first ball of the final over of the innings by the scheduled [or rescheduled in case of an unavoidable delay] cessation time for the innings." If the bowler fails to comply, then the penalty kicks in. The umpires will be apprising the fielding team about the stipulations.
The ICC said in a statement, "The change was recommended by the ICC Cricket Committee, which regularly discusses ways to improve the pace of play in all formats, after considering reports on the effectiveness of a similar regulation that was included in the playing conditions for the Hundred competition conducted by the ECB."
The regulation of imposing the penalty for slow over rates was first brought into effect in England's domestic T20 Blast in 2020. It later expanded to all domestic white-ball contests in England in 2021.
Before this latest update, the rules stated, "a maximum of two fielders allowed outside the 30-yard circle during the powerplay overs - the first six in a complete innings of 20 - and five in non-powerplay overs."
The new rules and regulations also allow for a drinks break midway through each innings which would be optional. As reported by ESPN Cricinfo, this break will be totally dependent on both the teams coming together to make this call. This will also need the cricketing boards of the participating teams to agree on the development.