It's very nice to see Karthik come and do what he's picked to do: Rahul Dravid
20 Jun, 2022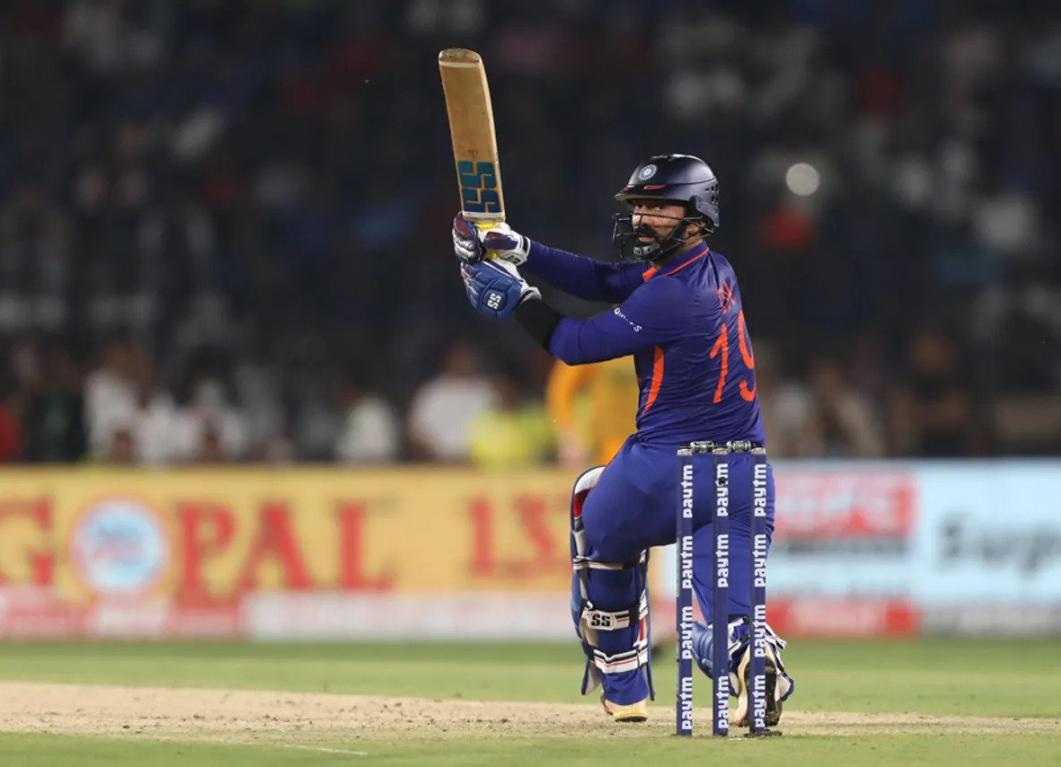 It's very nice to see Karthik come and do what he's picked to do: Rahul Dravid
It was not long ago that the name Dinesh Karthik might not have appeared on the list of probables come October 2022 for the ICC T20 World cup. But, an incredible IPL season, followed up by an impressive showing in the national colors against the Proteas means the man who dreamt of making a comeback at the age of 37 might have just been asked "Aisle or Window?".
Indian coach, Rahul Dravid was very pleased with the way DK has played in the recently concluded India-South Africa series. Talking on Sunday about the reason for Karthik's selection in the national side, Dravid said, "He was picked for a very specific skill. He was picked for what he was doing exceptionally well over the last two to three years and it's nice when that's kind of vindicated in the sense that it almost came together brilliantly for us in that game in Rajkot where we needed that big performance in the last five overs to be able to make a par score."
Going strong at 37, he would pepper the Proteas bowlers to every single nook and cranny of the park, piling up a staggering 55 from just 27 balls in the 4th T20I and that too coming out to bat with India stuttering at 81/4. Just when it felt that hope was fading fast, DK would bring out the heavy artillery and would start shooting on all cylinders, reversing the momentum of the game.
Talking about DK's fine partnership with Hardik Pandya, "He and Hardik batted beautifully. Both of them are our enforcers in the end, guys who can capitalize on the last five-six overs as well as anyone in the world. It's very nice to see Karthik come and do what he's picked to do. So that's good, it certainly opens up a lot more options for us going forward," Dravid revealed.
With the T20 World Cup looming large, India has ample games coming up their way and as Karthik seeks further shots at redemption, Dravid is willing to provide them. "I was telling the guys, you have to start banging the door down, it's not about knocking on the door. An innings like that certainly means he's knocking very hard," concluded The Wall.
Team India will be playing 2 T20Is in Ireland, and Dinesh Karthik will once again be one of the senior members of the squad, as he aims to nail down a spot in the Indian T20I lineup for the World Cup later this year.