Kane Williamson on the prospect of facing Virat Kohli and his men in the first-ever WTC final
07 Jun, 2021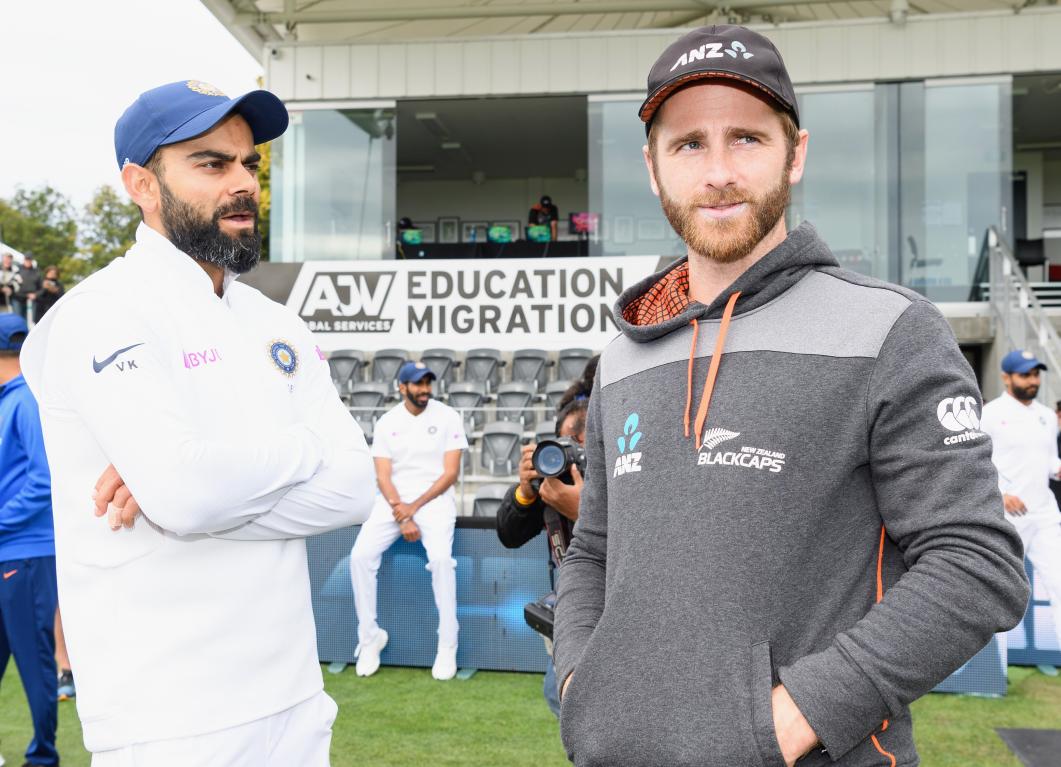 Kane Williamson on the prospect of facing Virat Kohli and his men in the first-ever WTC final
Two captains with identical career trajectories will face off against each other as India take on New Zealand in the final of the first of its kind ICC World Test championship. From the Under-19 ranks captaining their respective teams admirably to being considered two of the four top batsmen of their era, the journeys of Virat Kohli and Kane Williamson have been identical.
In 2008, the duo faced off in the semi-final of the Under-19 world cup; a close encounter in which India overcame New Zealand by a slim margin. Cut to 13 years later, New Zealand skipper believes having Virat Kohli as his opposite number will be exciting. "Over the years, we have played against each other in so many different levels and competitions and have known each other fairly well. So, it will be quite cool walking out there, doing the toss and having a bit of contact in the first Test Championship Final," said Williamson, talking to ICC.
The fixture scheduled to take place from the 18th of June in Southampton is expected to produce top-quality cricket, and Williamson echoes that belief. "It is exciting. We are looking forward to that when we are taking on the top-ranked side in the world. We know how strong they are and the depth they have. So exciting to be playing against each other at a neutral venue," he said.
Speaking about the strength of the team they're up against, the Black Caps' skipper was full of praise. "They have got a fantastic attack. Brilliant, obviously a brilliant side. Throughout we have seen the depth they have as well, certainly saw that in Australia as well. A lot of strengths in their fast bowling and spin department. So yeah, a brilliant side, ranked right up the top, which is fair enough and an exciting opportunity for us to be involved in the final taking on the best," he added.
[ICC Cricket input]