Rahul Dravid expresses concerns over uncertain domestic season
01 Aug, 2020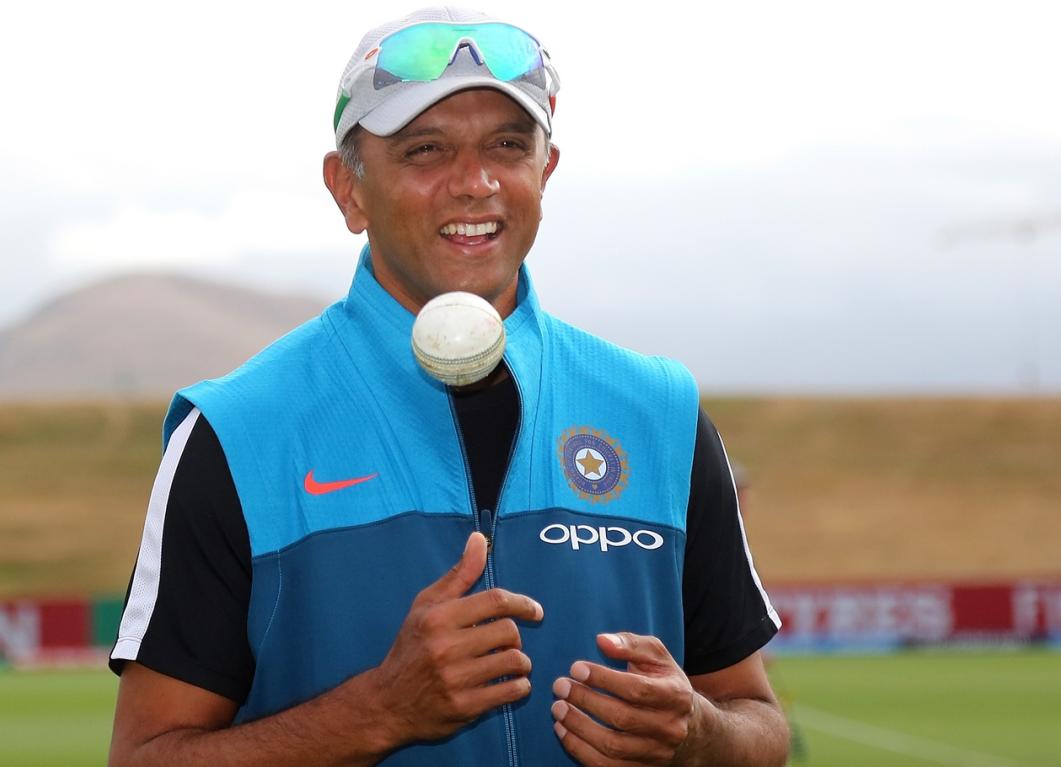 Rahul Dravid expresses concerns over uncertain domestic season
As a country, India is still quite some way off from being ready to host cricket. With the rising number of COVID-19 cases every day, and no reasonable end in sight the future looks nothing but gloomy for domestic cricket in the country. While a tournament like the IPL has the luxury to shift bases to a foreign land, the domestic season which usually kicks off around the months of July and August have no clarity over their fate. Even the National Cricket Academy(NCA) in Bangalore, headed by Rahul Dravid is yet to resume operations, and the former Indian and RCB captain believes the situation will start getting "stressful" for cricketers if there is no resolution soon, by the fag end of the calendar year.
"Hopefully if we're able to find a level of cure or vaccine even towards the end of the year, we'll be in a position to be able to complete, even if not the whole domestic season, but large parts of it," Dravid said in a webinar hosted by Deccan Herald. "Obviously prioritizing what that would be is important so that young boys and girls don't miss out on cricket for a year. We've been lucky so far [that the pandemic started in March towards the end of BCCI's domestic season], but come October, things might start getting stressful. 
"A few international tournaments have been cancelled and repositioned, and people can always find time and place for that, but once October comes around, that's when I think it'll start hitting us more. The next domestic season, for a lot of our young domestic players - juniors, Under-16s, Under-19s, and women cricketers - start in October. If we aren't able to get back to a level of normalcy from then - it could take longer - we'll see the real impact on our domestic cricket and grassroots cricket. This year is probably more important for someone in his final year of Under-19s than say for someone who is 23-24."
While Dravid welcomed the resumption of international cricket although, within the strict confines of a bio-secure bubble, he believes replicating such a model environment will be a challenge in domestic cricket. "It was nice to watch some live cricket with the England-West Indies series. They did a great job of ensuring the kind of environment they created," he said. "I heard Jason Holder say much later that it was tough being in that [bio-secure] environment for more than two months. But it was important that we got something going and great that it got going without a hitch. But my worry is that in domestic or junior cricket, it [bio-bubbles] may not be easy to create."
Dravid was in favour of holding the IPL even though it meant having to host it outside India, and had an interesting justification for the usual criticism around IPL being a cash-cow for the BCCI. "I'm sure leagues like the IPL will be able to put in the kind of bio-secure environments required, like what EPL, Bundesliga, or what ECB did with the England-West Indies series," Dravid said. "I'm sure every effort will be made to do that. Let's be honest. There is a lot of revenue that rides with tournaments like the IPL. I know if you're cynical about it, you can only look at the money that the big players make or maybe the franchises or BCCI make, but where does that money go? It goes down to state associations, in conducting Under-19 and Under-16 tournaments, so a lot of the revenue associated with the game.
"The fact of the matter is, none of the domestic sport actually generates any revenue. In fact, it costs a lot of money to hold. So if you want to give young boys and girls the opportunity to play, if you want to give them opportunities to express their talent, money has got to come from somewhere. The reality is, to conduct tournaments and develop high-class athletes, it costs money; there's a financial element involved.
"It's easy to say we're conducting [the IPL] it only because of the huge finances riding on it. I would like to think, without compromising on safety and ensuring all the SOPs are in place to conduct a safe and secure tournament, the money generated from the IPL filters all through our sport and helps fund junior and domestic cricket. That is why sporting organizations are keen to conduct these tournaments. They understand if we don't have that revenue, not only will that tournament suffer but the ripple effect will be felt all the way down," he added.
[ESPNCricinfo inputs]