Ross Taylor leaves a sentimental message before his last Test match
07 Jan, 2022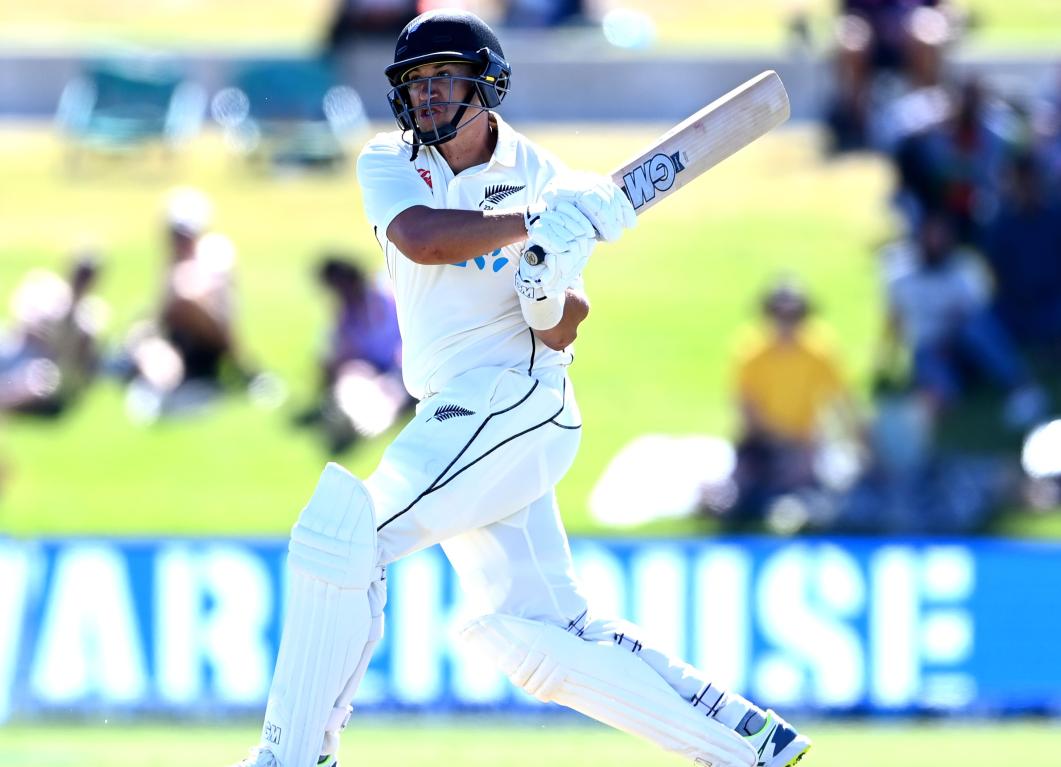 Ross Taylor leaves a sentimental message before his last Test match
Ross Taylor will be away from the cricket field for a while now and the happiest to this news will be Ross Taylor's daughter. He recently bade adieu to the longest format of the game to spend more time with his family.
In a very emotional quote, Taylor cited, "My daughter still hasn't grasped the concept of five-day cricket yet. When I got out the other day she said, 'Come on, Dad, let's go home'."
This Sunday will mark the end of a prolonged Test career that has seen Ross Taylor play for 15 years in the circuit of the red-ball cricket. He started his journey in 2007. He made a significant contribution towards the Kiwis that saw his nation lifting the maiden edition of the WTC.
He said, "It doesn't feel like it, my last game. It hasn't really dawned on me just yet. I suppose when you've still got one-dayers to go... if it was my last game full stop, then definitely it might feel a little bit different."
New Zealand will be a part of three ODIs and three T20Is later this year. Probably that would fill Taylor with the poignant thoughts of an emptiness that a cricketer feels after hanging his boots.
Taylor continued, "It's all to play for here at a ground that we know well. I still think we're learning how to play in the Mount. But we know what to expect a lot more here than we did in the Mount (Maunganui), I think. It's going to have bounce and carry the whole time. There's going to be a lot of grass on it. It's conditions that us batters are used to and I'm sure our bowlers are as well."
He added further, "So, if we win the toss, we're more often than not going to bowl and if you're batting first, you've got to scrap through. Sometimes our lower order has got us out of trouble. So just trying to scrap to 200 can be well above par. We'll just have to wait and see."
New Zealand has so far played eight Test matches at Hagley Oval. They have suffered just one defeat from them. Mount Maunganui has been a pretty newer ground vis-à-vis Oval and played host to three Test matches.
Ross opened up about Bangladesh, citing, "They were patient, they brought the stumps into play, they made us hit straight down the ground and a lot of our players probably haven't faced reverse swing for a majority of their careers," he said. "It's probably only been sporadic in the domestic circuit. And they bowled very well with it. Got it going both ways. But here, in Christchurch, the conditions will suit us a lot more than they probably did in the Mount."
His teammate, Devon Conway opened up about him. Conway cited, "As a team, we definitely want to try and turn things around and send him off in a nice, positive way. It's been a real honour to play alongside him even though it's been sort of five Test matches for me personally but just to be in and around Ross in that change-room, it is an honour."
He continued, "We spoke about it as the game ended in the Mount last week. We said we needed to try and bounce back and send him off on a positive note and try and remind him as to what he's done throughout Test cricket."
The last New Zealand player to draw curtains on his career at Hagley Oval was Brendon McCullum. He retired with a bang as he smashed the fastest century in Test cricket.
When asked about Baz's retirement, he said, "Aw, jeepers - he's set the bar very high. Jeepers! As I said, it'd just be good to have a win, I think. Get our first win of the summer under our belt. But in terms of being Bazesque, yeah, I don't think there's going to be many people who are going to be able to do what he did in his last match."
Taylor wants to play his final Test and bow out on a rollicking note for his family and friends. He said, "They've been a big part of my career today. We've got a lot of the young kids that are in the side and I've been fortunate now that my kids are a bit older that they've been able to see me play, watch Dad go through the ups and downs and they've experienced a lot of things that I'm sure if it wasn't for cricket they wouldn't have been able to see. So yeah, it's cool to have them here and hopefully we can turn up and play cool."
He concluded by saying, "And will he miss the grind? "Oh 100%. But there's aspects that I won't miss as well. But, you know, all good things have to come to an end. I'm just looking forward to this Test match, then hopefully a few more one-dayers, and then on to the next chapter."