Social media wrap: Fans gear up for the IPL
19 Sep, 2020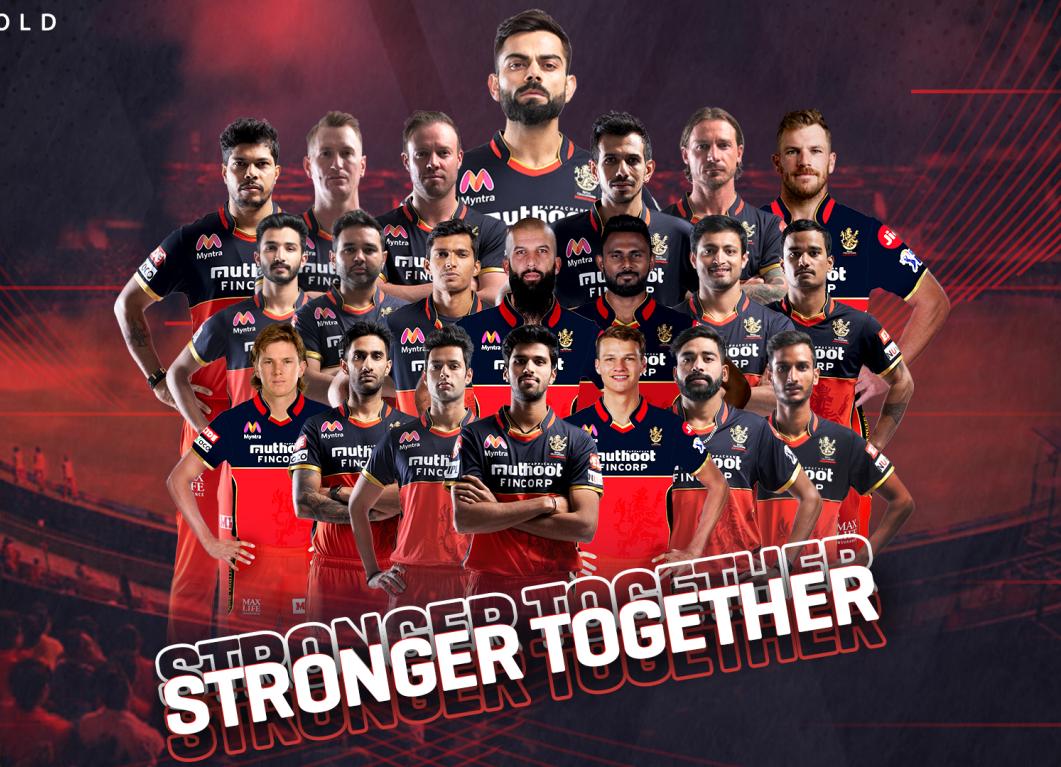 Social media wrap: Fans gear up for the IPL
It's difficult to keep calm. The much-awaited gala is upon us. The Indian Premier League is finally going to kick-off, and the way social media has been gearing up, it only shows how desperately fans across the globe had been waiting for it. Here's how the week leading up to the IPL looked like on social media.
Have you already learned the lyrics? If not, do it now. This is going to be on our lips for the weeks to come. 
The Official RCB Anthem is here! And it's dedicated to the best fans in the world. Time to crank up the volume to the maximum, 12th Man Army. ??#PlayBold #IPL2020 #WeAreChallengers #Dream11IPL #RCBAnthem pic.twitter.com/zUBMfSM4U5

— Royal Challengers Bangalore (@RCBTweets) September 18, 2020
Yes, the day has arrived. 
IPL Started On 19 Sep..

Me. pic.twitter.com/3f5ZaHikHd

— Nafis Zayn? (@Ur__NINJA) September 17, 2020
It's good to be warmed-up for greater things to come.
Can't wait for IPL ?? pic.twitter.com/oEPzixqfJX

— Virat Kohli Edits™ (@ViratKohliEdits) September 11, 2020
It's the season when everyone is an expert, a coach, a manager and even the one with the team sheet.
Hello @RCBTweets, its #Dream11IPL2020 time

My RCB XI will be :

1) Aaron Finch ✈️
2) Devdutt Padikkal
3) Virat Kohli
4) Ab De villiers ✈️
5) Shivam Dube
6) Chrish Morris ✈️
7) Pawan Negi
8) Washington Sundar
9) Dale Steyn ✈️
10) Navdeep Saini
11) Yuzvdendra CHAHAL

— Hameed khan (@Hameedk27164625) September 15, 2020
Silicon Valley of India and its habitants like to #PlayBold 
Describe your favourite IPL team without saying its name

— ESPNcricinfo (@ESPNcricinfo) September 13, 2020
How to keep cool in hot Dubai exhibit 1
A proper day at the pool yesterday ?? pic.twitter.com/IWlHiDB9NC

— Virat Kohli (@imVkohli) September 16, 2020
Will be soon in some other kit, with a lot of red.
 A note of thanks to those who have always played bold no matter how difficult the times.
The RCB team will proudly don a tribute jersey with the message "My Covid Heroes" both during training & matches during the #Dream11IPL in honour of all the Real Challengers who have helped the world during these uncertain times. ???#PlayBold #IPL2020 #WeAreChallengers pic.twitter.com/yazAHvHmBQ

— Royal Challengers Bangalore (@RCBTweets) September 18, 2020
 Let your cheer be so loud this year that it reaches the shores of UAE.
The roar at Namma Chinnaswamy may not be heard this year around. But the UAE is surely ready and decked up to see those fireworks from our own Bengaluru boys.
Can't wait to see you in action @RCBTweets ! ?#RCBFanArmy #IPL2020 #Dream11IPL #IPL pic.twitter.com/bBcGXMcyly

— RCB Fan Army Official (@rcbfanarmy) September 17, 2020
 Who are we to judge the batting skills of one of the greatest that the game has seen?