The fast bowlers have more of a role here: Axar Patel talks about the differences in Indian and English conditions
02 Jun, 2023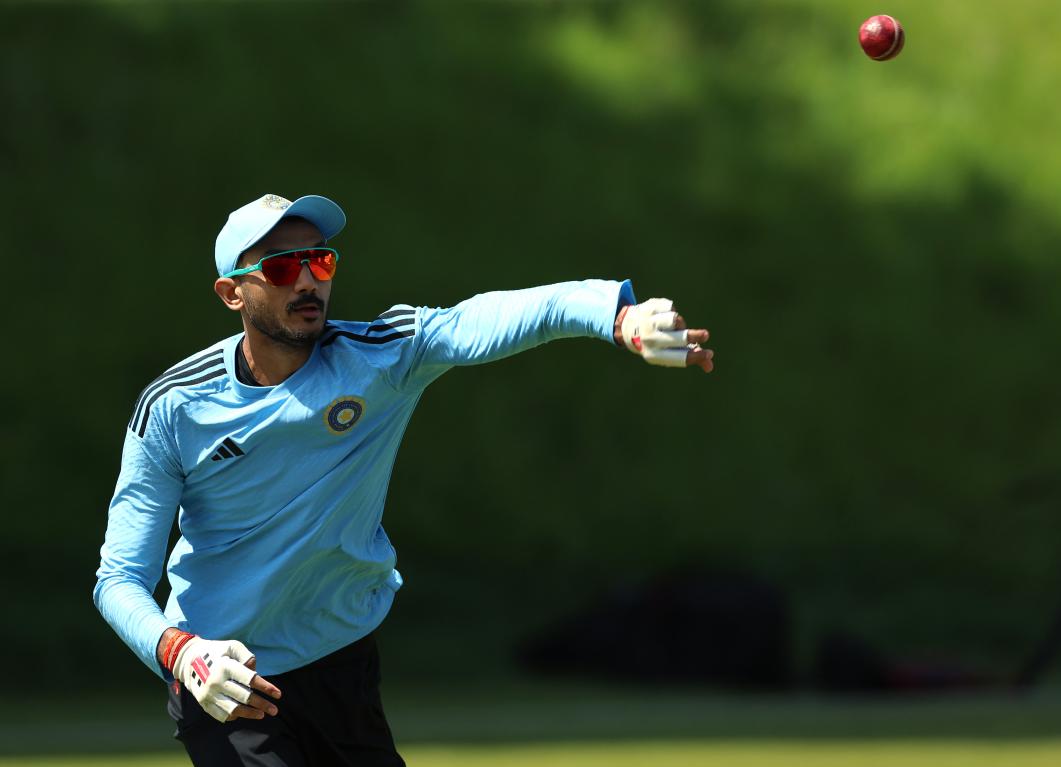 The fast bowlers have more of a role here: Axar Patel talks about the differences in Indian and English conditions
The first and foremost challenge that the Indian cricketers may face in the WTC final that is slated to kickstart from 7th June at Oval, as pointed out by Sunil Gavaskar, is that they will have to change their mindset to suit Test cricket after having played for more than two months in the slam-bang T20 format in the IPL. 
However, bringing a positive outlook to the transition from T20 to Test, Indian all-rounder Axar Patel said that the recently concluded IPL gave them the opportunity to practise thoroughly with the Duke ball and that somehow levels the playing field, considering the fact that the Indian players will have a basic hang of the seam movement which will be on show in England.
Talking to ICC, Axar Patel said, "We knew about this before the start of the IPL. So even during the IPL, it was discussed that we will bowl with the red ball. We had red balls, so we were using them. You know when and how to play, how much time you have. This mental switch from white ball to red ball is obviously tough, but we have enough time."
He also shed some light on the technicalities of the game, stating, "We switch from white ball to red ball. It is a similar switch to go from SG to Dukes, you have to use your talent and skill. You have to execute your plan, your bowling rhythm. Irrespective of the ball, if you bowl a good ball at a good spot, it works. So, that's what we're doing. Since the match is in England, which is different from India, we are planning what lines and lengths will work here. The same thing in practice, we are good to go."
Axar was referring to India using SG balls that are used in any format of the game, and ideally the seam and shine of the two types are slightly different. The minute changes in the dynamics leads to how a team must line up and what their ideal strategy should be considering the quizzical movement of the ball.
Axar added, "The difference is the Dukes ball remains shinier for longer. But during the IPL, we had ordered the ball, so were practising with it and have gotten used to it."
The India all-rounder also talked about the practice regime and how the durations varied for the Indian players, stating, "Those who did not qualify (for IPL playoffs) got more time. So I don't think there will be many problems because we have had a good time to prepare."
He concluded by talking about the conditions, stating, "We came after playing IPL, where it was 40-45 degrees in India. After that, it feels great here. We have taken out our winter clothes and are roaming around wearing jumpers. It's also a bit windy. Whenever we come to the UK, we enjoy the weather. It remains a little cool, there is no heat. Obviously, the conditions in India and England are different. The fast bowlers have more of a role here. In India, spinners play a more important role."