Virat had been putting in the hard yards in the nets: Faf du Plessis
20 May, 2022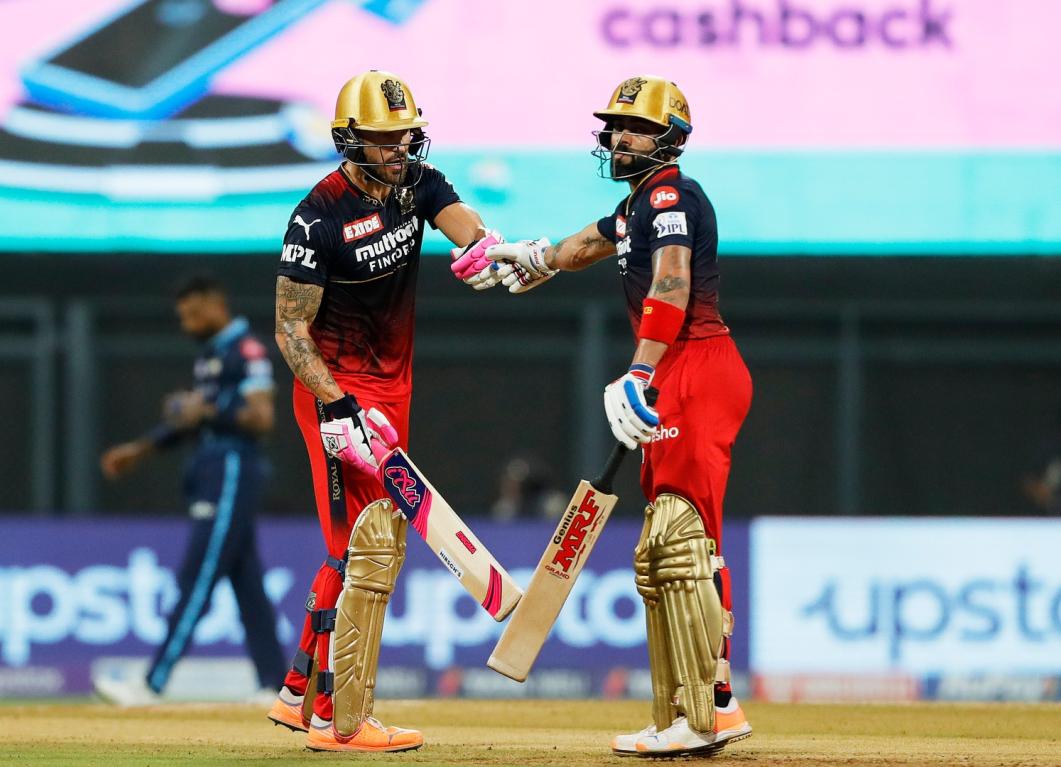 Virat had been putting in the hard yards in the nets: Faf du Plessis
Despite the fate of the playoffs hanging in the balance, the Royal Challengers would play their part with clinical distinction as their much talked about trio would finally come to life, playing the symphony of destruction in perfect tandem. The Royal Challengers will be happy to take the positives from the night after a tiring campaign, and with the playoff hopes still alive, they would now leave everything to fate. 
The captain had quite a few words to say about RCB's disciplined display against the table-toppers, Gujarat Titans.
Of all the positives to come out of the game, Virat Kohli being back among the runs would possibly be the most pleasing takeaway. Talking about Virat's performance, Faf said, "Throughout the season we haven't done as much as have liked. But you still need to back these big players. Virat had been putting in the hard yards in the nets. I play the role with him and get him pumped up. He has got so much emotion and he pulls you through. It is as if you are playing a rugby game."
He would also talk about RCB's excellent fielding efforts. Glenn Maxwell and Faf du Plessis himself pulled off two stunning efforts in the field to give the team 2 crucial breakthroughs. "That catch (of Glenn Maxwell to dismiss Shubman Gill) was awesome. We were trying to get some wickets in the powerplay. The run-out was pretty cool as well. When I hit the stumps, I was like what do you say about my arm now? I think tonight was important for obvious reasons."
Despite a resounding win against the table-toppers, RCB will have to wait for the result of the game between the Delhi Capitals and Mumbai Indians to know their fate. Asked about the play-offs, "You always want to finish strongly. A few inconsistent performances have put us in this situation. I am banking on Rohit to come good," the RCB captain said with a smile on his face.