Virat Kohli has his own style and he goes with that: Rashid Khan
08 Jun, 2021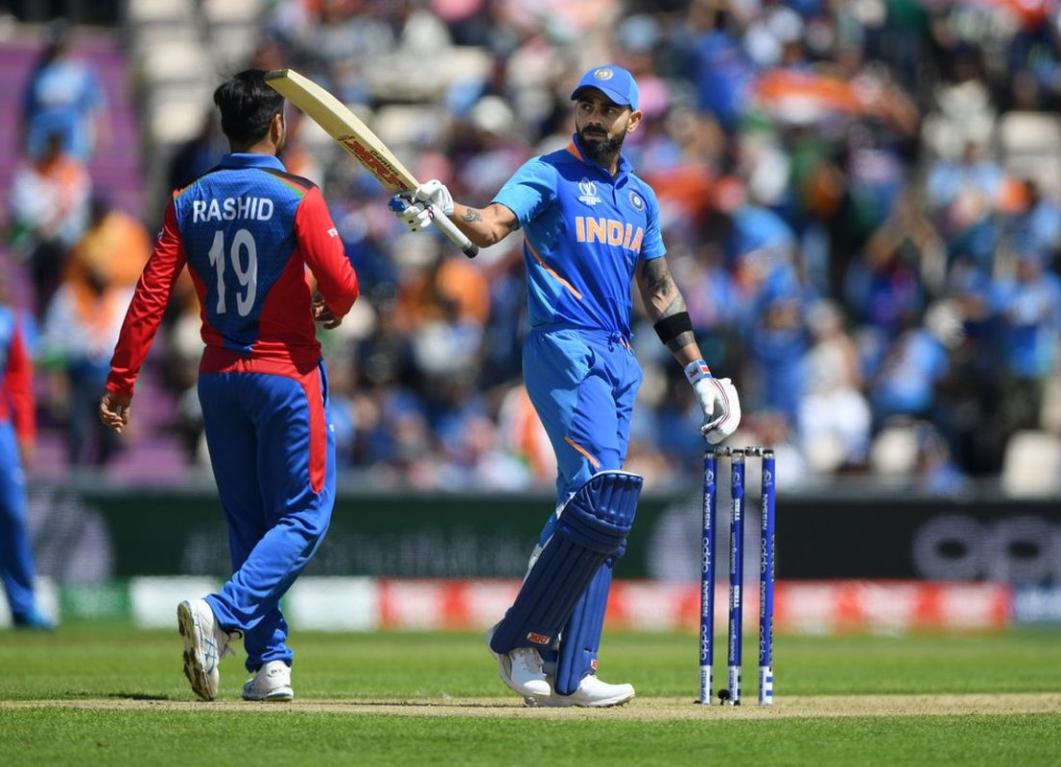 Virat Kohli has his own style and he goes with that: Rashid Khan
Virat Kohli is definitely the undisputed face of cricket in this modern era. His dominance is defined by the aggression and intent he brings into the mix. This is not surprising given his consistency and ability to score and win matches. The India and RCB captain is someone whom the cricketing fraternity looks up to. 
Speaking on the YouTube show 'Cricast', Afghanistan leg-spinner, Rashid Khan talked about Virat Kohli's approach and how he intends to turn some weaknesses into strengths that will lead to success.
"If there is any other batsman, he will come under pressure if you bowl well to him. He will play a shot which is not his strength, like sweep, a slog sweep or any other different stroke, but Virat will follow his own process. He goes with his mind. He has his own style and he goes with that. He doesn't do anything different. I think that is why he is very successful," Rashid said on the show.
The Indian skipper, who averages 50 in all three formats, is the only batsman to score 20,000 runs in a decade. These numbers speak for themselves; he doesn't try anything out of the ordinary but has developed his own style of play, and his "never say die" attitude on the pitch has brought him success.
Rashid went on to say that Kohli doesn't try to go downtown on every single ball, but instead respects the good balls. The art of self-belief is something that not all batsmen possess and that's perhaps the reason why they struggle. 
"He has a process. He will respect good balls. He will punish loose balls. He has great self-belief. Some batsmen don't have self-belief. That is why they struggle. He believes in his own strength," Rashid added.