Wasim Jaffer explains why Umran Malik can be a potential game-changer in ODIs
27 Nov, 2022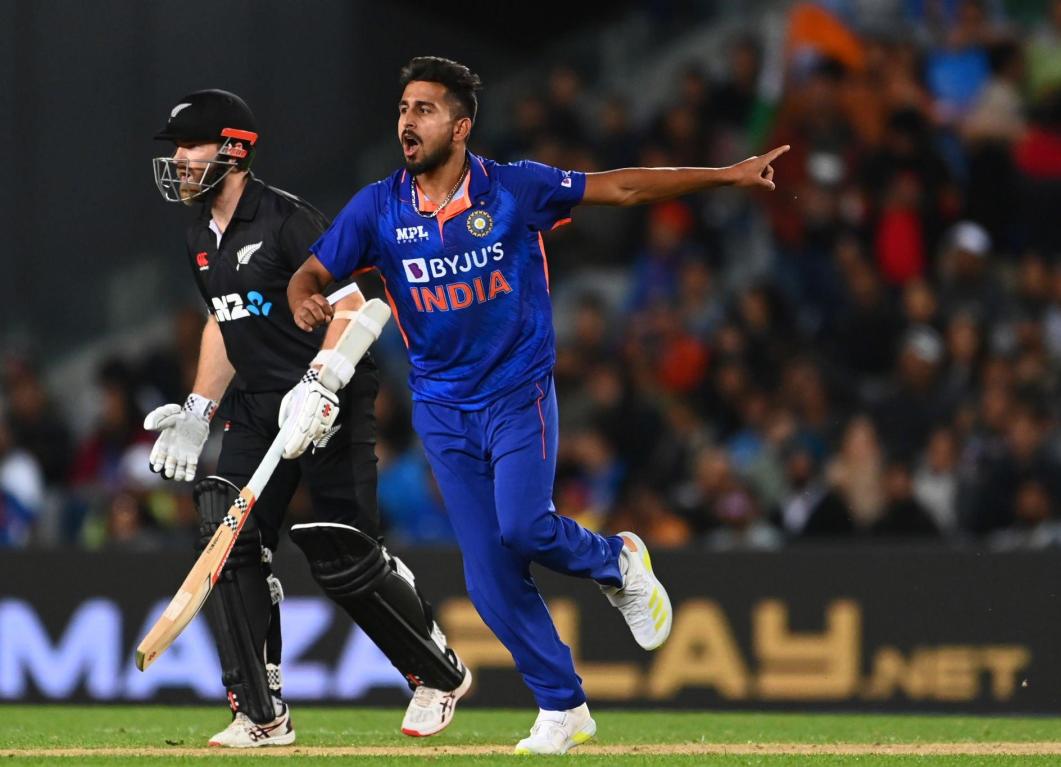 Wasim Jaffer explains why Umran Malik can be a potential game-changer in ODIs
India suffered a blow to their series-winning aspirations against New Zealand after they slumped to a defeat in the curtain-raiser of the ODI series at the Eden Park. Keeping aside the loss, India handed an ODI debut to Umran Malik who had a spell to remember, bagging two imperative scalps that forced an early stutter upon the hosts.
Former Indian opener, Wasim Jaffer took note of how Umran Malik delivered against the ODI powerhouse and also explained why the SRH fast bowler can be a big threat to global powers in the longer format of white ball cricket.
Talking to ESPNCricinfo, Jaffer said, "As the game gets bigger, you got to have a lot more skills and that's something they will learn. The One Day format suits Umran Malik more than T20s. We have seen in the IPL that he doesn't have many variations compared to bowling in this format when he needs to hit the right line and lengths and use the short ball well."
He also explained why Umran's figures eventually turned expensive despite a fine start. Jaffer said, "In the second half, the wicket got a little better. In the first half, the pitch was a little sticky and the ball wasn't coming on to the bat as we saw in the second half. But I thought those two guys batted well and it wasn't easy for the bowlers."
In the rising pool of Indian fast bowlers, Umran will be partnered by another rising sensation, Arshdeep Singh as the latter has had a breakthrough year in International cricket as well.