Flashback Friday - When Aaron Finch tore through the English bowling line-up with a world-record 156
18 Sep, 2020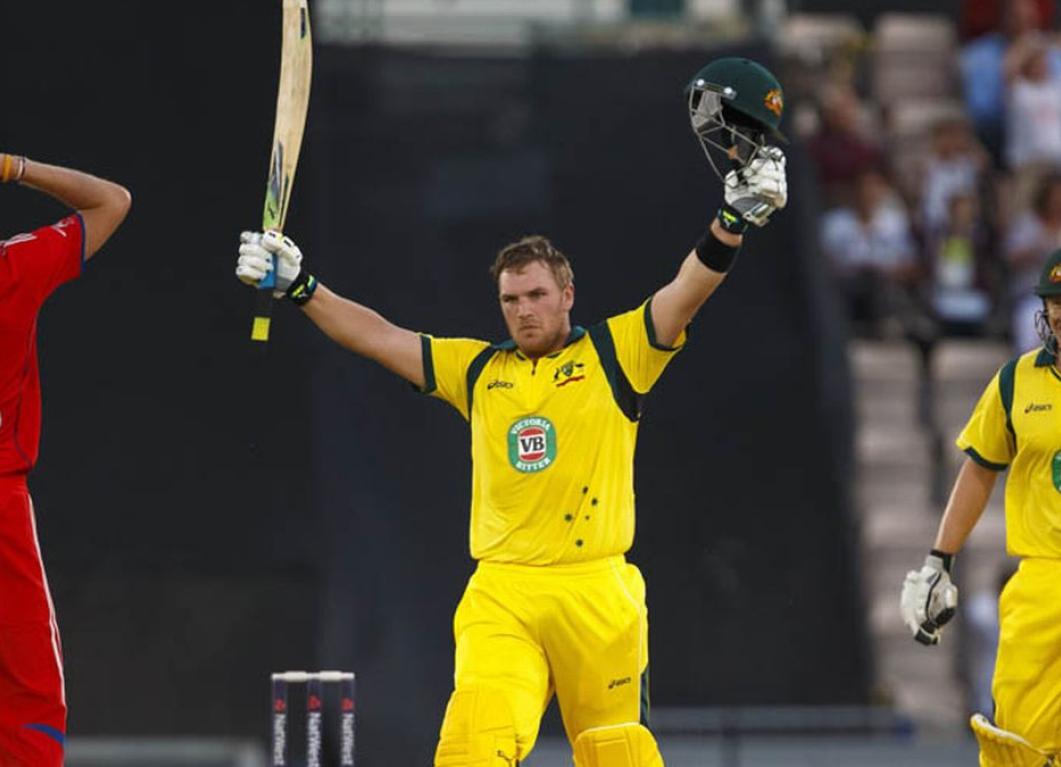 Flashback Friday - When Aaron Finch tore through the English bowling line-up with a world-record 156
There are not many players in the world who can thump the ball as cleanly as Aaron Finch. The brute from Victoria who has over a decade's experience slaughtering bowling lineups in T20 competitions around the world, and has now turned into one of the best openers in limited overs cricket, is a prototypical opener for a T20 game. Back in 2013, when Australia had gone 200 days without a win in international cricket, it was Finch who proved to be the inspiration to knock them out of the doldrums.
A newbie of only 6 T20 internationals, although he had gained a wealth of experience playing T20 cricket across various leagues, Finch tore into the English bowling lineup as if he had decided to take out all the anger and frustration of a 200-day winless streak on them. Opening the batting, Finch reached his half century at a strike rate of more than 200. He then raced to his century by the time he had faced another 22, nearly missing out on breaking the then-record fastest international century - Richard Levi's 45-ball effort. 
If for most batsmen a century would signify an evening of great work, Finch would not stop feasting. Not when there were 6 more overs to go. He did not need many more to notch up his next fifty. The 150-run landmark surpassed within just 13 more. To put that into context, the fastest-ever T20 50 is Yuvraj Singh's 12-ball hammering which involved a 36-run Stuart Broad over. 
Finch's 156 off only 63 balls took Australia to 248 at the Ageas Bowl, a total which England fell well short of. It was at the time the highest-ever T20 international score going past Brendon McCullum's 123 against Bangladesh. Finch would go on to best his own record five years later against Zimbabwe with a glorious 172. A stunning batting display including 14 sixes was at the time the most in an innings by a player which has since been only surpassed once.