It's a big family decision: David Warner on his cricketing future
30 Jul, 2020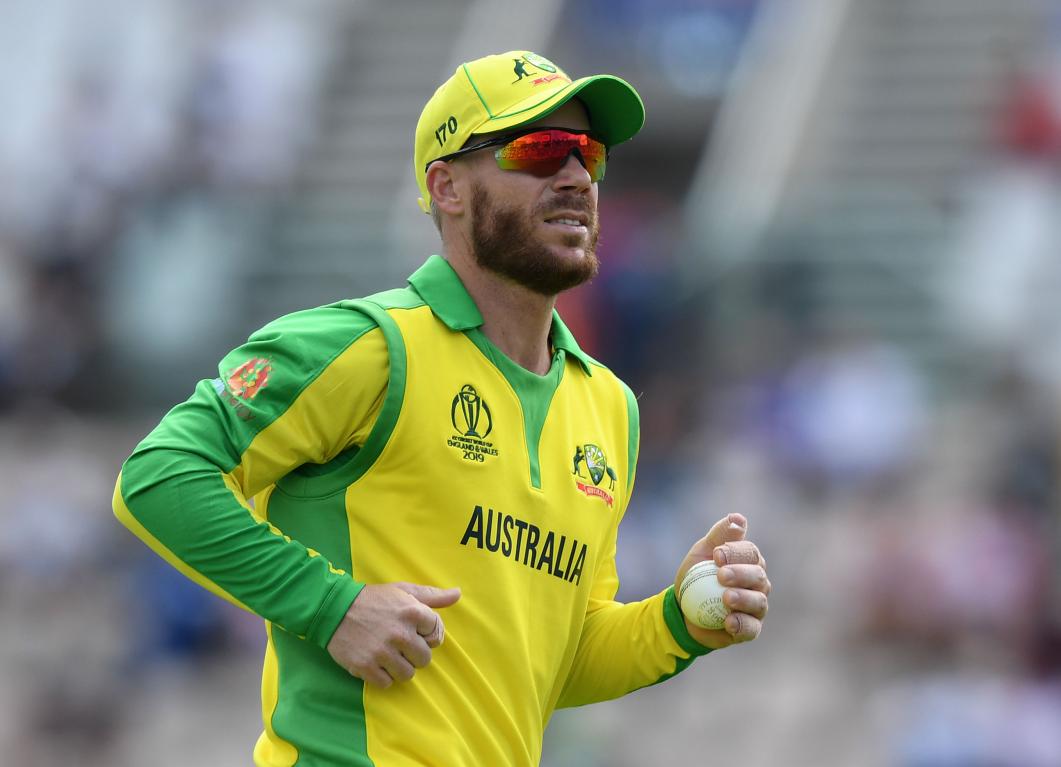 It's a big family decision: David Warner on his cricketing future
We are just about recovering from the disarray that cricket has gone through owing to the COVID-19 pandemic. While many had expected the changes the game would face in light of having to keep up with the safety norms in the new normal, more aspects of how the game might change is just about coming to the fore. Take for instance, David Warner who feels his outlook on his cricketing future has changed thanks to the time spent with his family over the past few months.
With Australia scheduled tour of England, followed by Warner's IPL commitments would mean the dynamite Aussie opener might spend a lot of his time under quarantine, resulting in comparatively more time spent on tours. Such a dilemma according to Warner would raise questions over his playing future, and he believes a lot of players might follow suit. "Obviously three daughters and my wife, who I owe a lot to, have been a big part of my playing career," he said. "You've always got to look out for your family first, and with cricket and these unprecedented times, you've got to weigh up these decisions. Look, at the moment, I'll keep continuing to aim for that. Obviously the T20 [World Cup] is not here at home, which would have been ideal to play that and win that here. Now that gets pushed back. I will have to have a rethink about that when it comes to India.
"I'll see where I am and where the girls are at with school as well. A lot of that is a big part of my decision. It's not just when the games are being played and how much cricket's being played. It's a big family decision for myself. There are times when you go away and miss your family a lot and at the moment with all these biosecurity measures that are in place, we're going to not be able to have the luxury of our families coming away with us now and it could be for the foreseeable future."
Warner's priorities at this stage of his life lie with his family, and he says that will be the first aspect under consideration while taking a decision over his playing career. "As the prime minister [Scott Morrison] said, we might not be able to go overseas or visitors won't be able to come into Australia. They are things that we need to play by ear and if and when I do make that decision, it'll be predominantly a family decision," Warner added.
Looking forward to the much-awaited home season consisting of a Test match against Afghanistan, followed by the Border-Gavaskar series against India, Warner feels that the lack of preparation will be apparent when the teams take the field. With the future of Sheffield Shield games in Australia up in the air, Warner feels there is not sufficient red-ball preparation in the lead-up to the testing Australian summer. "Usually you have a couple of Shield games leading into a Test series, especially at home," he said. "So I think the unique thing about it is the Indian team and ourselves are going to be in the same boat really. We're going to have a lack of red-ball cricket preparation and end of the day we have to make the most of that time training in the lead up to the Test series.
"We've played enough high-level cricket to adapt to red ball. But there are obviously guys back in Australia who won't be playing in the one-day series or the IPL, who have to try and get ready to prepare. Hopefully, there are a couple of games they can play interstate against each other if something is put in place. We're obviously unsure and unclear given states are in lockdown or not letting people from other states go interstate.
"We have to sit back and wait for the government and states to see what the regulations are behind that. All we can do really is train with our states and prepare as well as we can on the wickets provided to get ready for the season," said Warner. 
[ESPNCricinfo inputs]