More T20 leagues and less international Cricket around the year?
31 Jul, 2020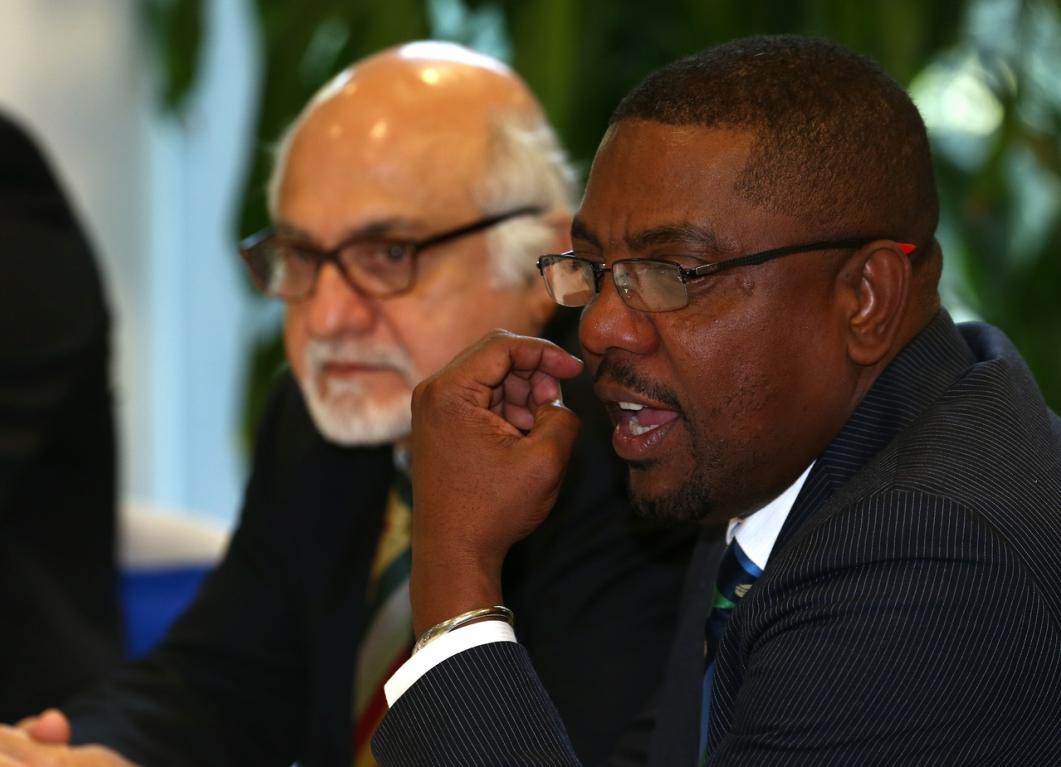 More T20 leagues and less international Cricket around the year?
Cricket and European football as sports differ in one major aspect. While cricket depends majorly on the national teams battling it out for most of the year, with a sprinkling of leagues all over the world engaging fans for a short duration, football fans gain their identity majorly through their allegiances to their local league team. However, that could all be changing soon with cricket also following the football model. At least, if Dave Cameron, the infamous Cricket West Indies head honcho becomes the next ICC chairman. 
Cameron envisions cricket becoming a sport where leagues will dominate all across the globe, and the international events where national teams battle it out becoming a rarer spectacle. "(Playing) Test cricket should be a choice for smaller teams like Afghanistan and Ireland, it should not be mandatory," Cameron told PTI in an exclusive interview.
Dave Cameron, who needs at least two votes to formalize his candidature for the post believes he already has it secured. "I have those votes. I don't think it will change. I am still waiting to hear about Ganguly's future in the ICC. They have not finalized the election process yet," said Cameron. England's Colin Graves leads the race for the chairmanship of cricket's governing body, while Sourav Ganguly is also believed to be in the running.
Elaborating further on his vision for world cricket, and leagues becoming the norm, Cameron said, "It is a vision which includes growing the game outside the subcontinent, we need to grow in China and other places. It is a plan that has to include India. Any globalization will require investments from India. I see longer IPL, I see longer leagues in Australia and England. The most profitable events we have now are T20 leagues and we need to grow that, take them to places like the US and grow the opportunities to have more players to participate in those leagues and have less international cricket, leading to more profitability," Cameron explained.
Cameron seems to be extremely focused on cricket becoming a global sport, leading to more commercial opportunities. "This thing of trying to do more ICC events is not going to help the smaller countries because there is not enough space in the calendar," Cameron said. "For example, a team like the West Indies plays less international games in a year but their players are able to play in the best leagues around the world and then they come to play for the country. That way players make more money, their board will not have to spend money on retaining its best players and we focus on continuous development of the sport with that money."
However, adopting such an approach might kill off other forms of cricket. When questioned about such concerns, Cameron's expressed an extremely pragmatic outlook in his response, "We are living in a capitalist world. We are trying to talk about tradition versus what the players want. The players want to be paid. Yes, Test cricket is great and it is a tradition and it will survive for another few years between the big countries (India, England, Australia) but the truth is smaller countries like Afghanistan and Ireland should not be forced to play Test cricket until they can be competitive. You are wasting resources. Like women's cricket, they should play only ODIs and T20s."
With T20 leagues running at different times of the year, players at the moment play in multiple leagues. Cameron, however, believes these leagues should run in parallel throughout the year, akin to football. "A lot of T20 leagues need to run concurrently, which is not happening now. Everybody wants to not clash with the other guys. The IPL needs to happen alongside BPL, CPL, and Big Bash and the best players will get picked in the best leagues. There will be room for everyone including the Indian players who are unsold in the IPL. They have the opportunity to play elsewhere (if BCCI allows). One has to make a decision on tradition versus profitability," he said.
Speaking from a commercial sense, Cameron also explained why he thinks the current format of Test cricket and bilateral ODI series does not lead to optimal profitability for the game. "That has to change. Right now the host keeps all the revenues. A fee has to be negotiated for the visiting team depending on its quality. The series which just finished in England, West Indies cricket did not earn a penny. That doesn't make commercial sense."
To illustrate his point, Cameron cited the example of the ICC T20 World Cup being postponed, and IPL taking up its spot in the vacated window. "The IPL is way more valuable product than the T20 World Cup. Let's be very clear about that," Cameron was adamant. "India will make a lot more money and so will the players. The players themselves would prefer playing in IPL than the World Cup," he added.
[PTI inputs]