Social Media Wrap: Broad's 500 Test wickets to IPL 2020, the week's trending topics
31 Jul, 2020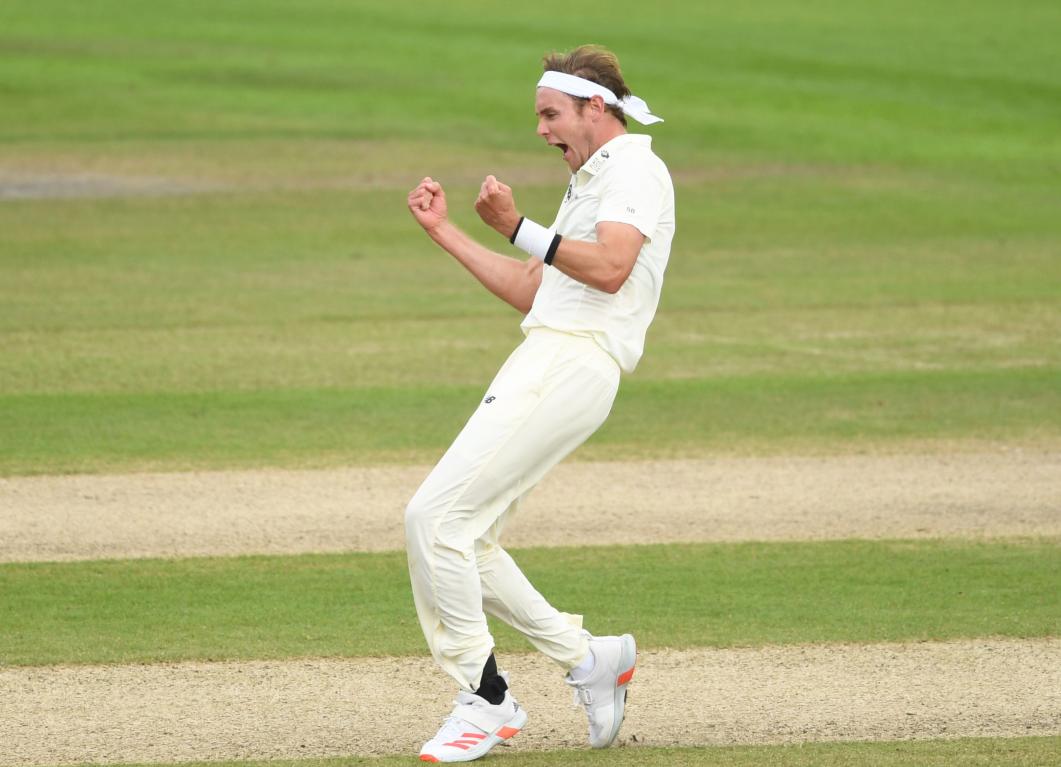 Social Media Wrap: Broad's 500 Test wickets to IPL 2020, the week's trending topics
Social media can't keep calm because IPL is coming back. Also, Stuart Broad proved how pacers can run the long mile that is Test cricket. Read on to find out what all kept social media awake this week.
You can't not agree with Yuvraj Singh on this. Stuart Broad, what a champion bowler. 
I'm sure everytime I write something about @StuartBroad8, people relate to him getting hit for 6 sixes! Today I request all my fans to applaud what he has achieved! 500 test wickets is no joke-it takes hard work, dedication & determination. Broady you're a legend! Hats off 👊🏽🙌🏻 pic.twitter.com/t9LvwEakdT

— Yuvraj Singh (@YUVSTRONG12) July 29, 2020
The heart of a champion is as big as his stature. 
July 30, 2020
We are ready for it, are you? 
Coming soon, this IPL 2020... The Excitement. The Passion. The Intensity. The Drama. The Challenger Spirit.

Royal Challengers Bangalore can't wait to #PlayBold. Are you with us? #WeAreChallengers #IPL2020 pic.twitter.com/O7pRTpvAml

— Royal Challengers Bangalore (@RCBTweets) July 24, 2020
The God approves the new normal and how things have gone so far. 
A few months ago, bio-security would've been associated with science experiments, not sport! The teams, administrators & staff have adapted to these challenging times wonderfully. Congrats & thanks for putting a smile on everyone's face in these testing times through 🏏.#ENGvWI pic.twitter.com/bSOfgYKnw6

— Sachin Tendulkar (@sachin_rt) July 29, 2020
 The message is clear and heart-warming. 
Nothing can stop what we can do together. You can't stop sport. Because #YouCantStopUs.

Join Us | https://t.co/fQUWzDVH3q pic.twitter.com/YAig7FIL6G

— Nike (@Nike) July 30, 2020
What's a week without an Abs show by Mr Saini. 
 Shivam Dube wants you to know his story, as told by us!
 Creating ripples, conquering waves: that's Dale Steyn for you.
Braithwaite is a lucky man for the English pacers. 
500th Test Wicket of James Anderson- Kraigg Braithwaite (2017)
500th Test Wicket of Stuart Broad - Kraigg Braithwaite (2020)
Brothers of Destruction 💪 #cricket #ENGvWI #ENGvsWI pic.twitter.com/5X4atTqomJ

— Tanmay (@trj2301) July 28, 2020
The day Haryana Hurricane struck England and how!  
6⃣, 6⃣, 6⃣, 6⃣#OnThisDay in 1990, Kapil Dev hit four consecutive sixes off Eddie Hemmings to save the follow-on for India... 😲 pic.twitter.com/tm8NQwhMnQ

— Cricbuzz (@cricbuzz) July 30, 2020
Running towards the IPL commencement dates be like. 
#Teamindiacricket This is two great finisher of India cricket who finises in style #MSDhoni /#HardikPandya and aslo run like Cheetah pic.twitter.com/k6XlP7PHxI

— Yash Kumar singh 🙏 (@YashKum88266050) July 31, 2020