Best Cricket Videos on Twitter
24 Mar, 2020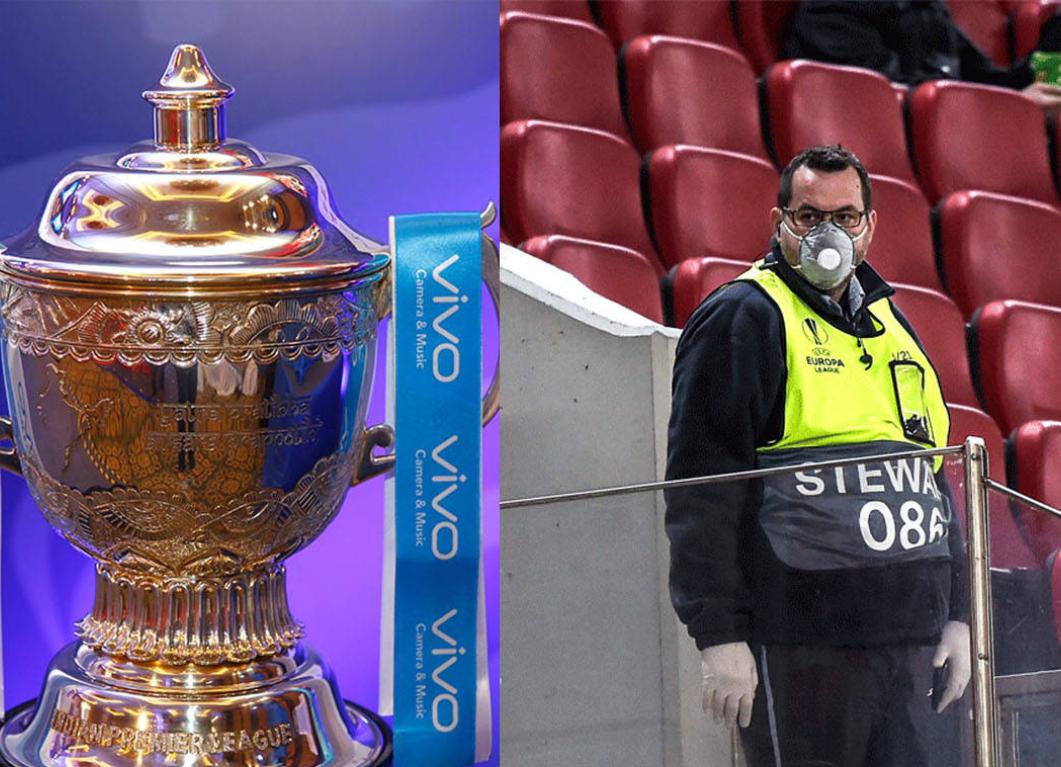 Best Cricket Videos on Twitter
COVID-19 outbreak has forced the world behind doors, and there are no outdoor activities – except essential services. However, in times like these, cricket fans and stakeholders across the globe have thronged social media with their creative caps on. From sharing moments from the past to using the quarantine hours to come up with witty videos, cricket aficionados are doing their best to keep grimness at bay.
How's this for Jos? Buttler is making the best of his time at home and helping his wife Louise Buttler film Pilates video.
Can you tell Jos Buttler is missing cricket ⁉️ 😂

Can you tell Jos Buttler is missing cricket ⁉️ 😂

Whilst in isolation, the English cricketer has helped wife Louise Buttler film some instructional pilates videos...whilst fully kitted up, pads and all ‼️

(🎥: lbpilates.ldn/Instagram ) pic.twitter.com/naIRK1CoXW

— Fox Cricket (@FoxCricket) March 24, 2020
 We just hope he did not break neighbour's window glasses.
And the old days are back. Terrace cricket is where it all began for me. #corona #cricket #terracecricket #covid_19 pic.twitter.com/GjnIxY4m1f

— Unmukt Chand (@UnmuktChand9) March 24, 2020
And it's never a bad time to witness some magic  from Kevin Pietersen
Here's an absolutely ridiculous shot from @KP24 to help get you through Monday. pic.twitter.com/XD144wO91C

— Cricket District (@cricketdistrict) March 23, 2020
Peaking of backyard cricket, how's this for a set-up?
The ultimate battle between leather and willow.

Mum vs. son.

Mum leaking boundaries so calls on her daughter to take the all important wicket after nearly taking his head off.

Well played, @KRobbo9 👏 pic.twitter.com/nuLloA6jCw

— Cricket Shouts (@crickshouts) March 22, 2020
 If you are a South African, skip to the next tweet. If you are a Black Caps supporter… rejoice!
Five years ago #OnThisDay, Grant Elliott broke a million South African hearts💥pic.twitter.com/07LFF91Kkg

— Wisden (@WisdenCricket) March 24, 2020
Singh is King.
#OnThisDay in 2011, a special knock from Yuvraj Singh prevented Australia's entry into a World Cup semi-final for the first time since 1996!pic.twitter.com/jkACwRDhem

— Wisden (@WisdenCricket) March 24, 2020
And this is what bowlers will demand in the future. Will they still be serving volleys?
Need a name for a new sport. Suggestions are welcome #tailenderoftheworlduniteandtakeover #cricket #tennis #isolation #COVIDー19 #goingdown #lbw @felixwhite @gregjames @jimmy9 pic.twitter.com/kjEHqKNJUY

— Toby Pratt (@TobsPratt) March 23, 2020
It's not what you see, or is it?
The @BLACKCAPS need a win to stay in the Chappell-Hadlee series... 🎮 pic.twitter.com/9ZW3X4JcaR

— cricket.com.au (@cricketcomau) March 24, 2020
And we will wrap it up with some poetry in motion!
A short thread of Sachin cover drives pic.twitter.com/lRlxSSVu5o

— RandomCricketPhotos&Videos (@RandomCricketP1) March 21, 2020