Defying the odds - The Shivam Dube story
31 Aug, 2020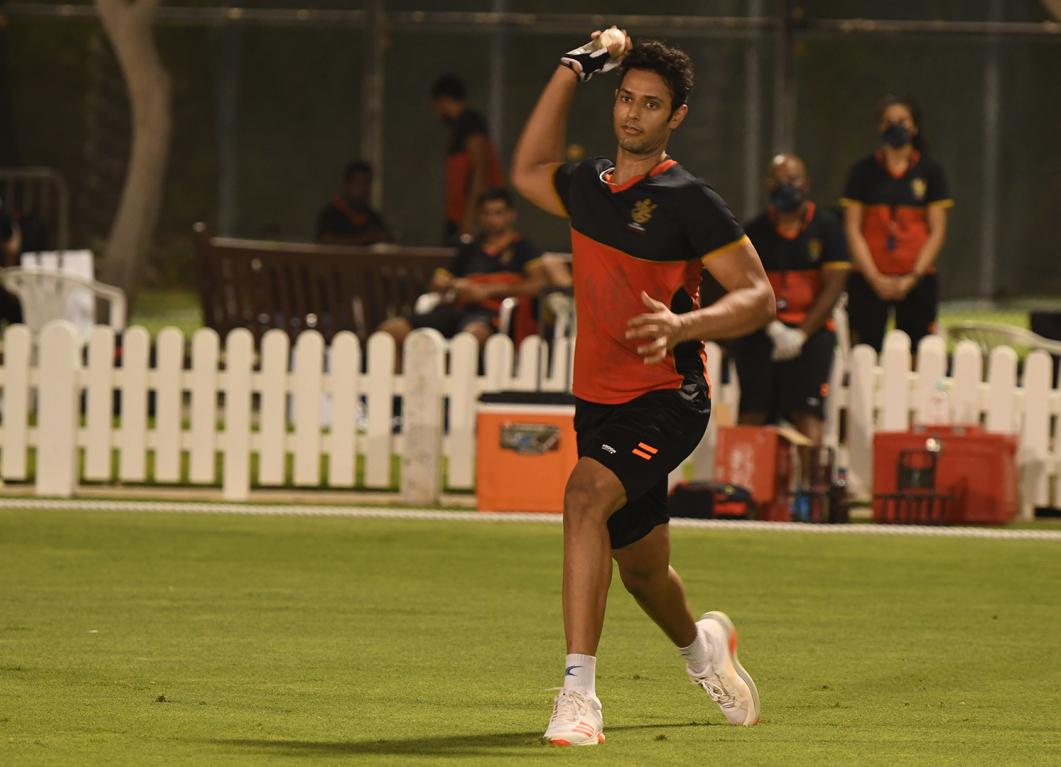 Defying the odds - The Shivam Dube story
Several people, gazing at the window of their rooms, may think — how can anyone vanquish the difficulties that emerge at a certain point in life? Hardships are a certainty. Even though we recognize that difficulties will unquestionably be encountered at a particular stage, why don't we prepare ourselves in advance to battle through the demanding times? The universe contains innumerable illustrations of people who have thrown down the gauntlet every now and then to combat the setbacks. 
It was the third ball of the ninth over, Shivam Dube - having been promoted to the No.3 position - was against Keiron Pollard. The southpaw had assessed the conditions and had made up his plans on how to go about the innings. Realising that it was time to cut loose, he sent the West Indies fielders on a leather hunt, hitting Pollard for three consecutive sixes. Dube had essayed a dominating performance against the West Indies, the seeds of which were sown on a turf prepared by his father behind the house. A father-son bond is a profoundly important factor to embrace, and the progressive results that emerge from it will be beneficial in the years to come.
However, in his formative days, things seemed to be incredibly complicated. Dube had totally given up on the sport owing to the family's financial issues. The events that followed over the four years were inexplicable. Staunchly driven by his father's ambition, he sought to return to the sport he loved.
Given that an individual needed a herculean effort to make his mark in  Mumbai's cricketing circles, Dube's father chose to take him under his own wings. "If my son went to the coaching centre four times a week and got batting for just 15 minutes each time, this meant he was batting for just an hour in an entire week. That's nothing! He needed much more, so I made him bat for eight hours on our own pitch on the other three days of the week. So the practice he got at coaching classes in two months, I was giving him that in three days", Rajesh, Shivam's father was quoted as saying to scroll.in.
A well-built left-handed batsman and a medium pacer by trade, Dube grew in stature over the next few years. Thanks to a string of impressive performance in the Times Shield, he was included in Mumbai's Ranji Trophy squad. 
The 27-year-old came to the fore in 2018-19 Ranji Trophy, racking up 632 runs and scalping 23 wickets in 8 matches. Interestingly, Dube had sent a timely reminder of his big-hitting abilities to all the franchises on the eve of the auction day, hitting five consecutive sixes in an over against Baroda. Royal Challengers Bangalore, confident of his capabilities, snapped up the services of the Mumbai all-rounder for a whooping sum of INR 5 crores.  
The stints with India A too proved to be fruitful for the youngster. He scored a total of 335 runs in just 7 matches at an average of 47.75 and also fetched 5 wickets, which was enough to convince the Indian selectors. Having been a regular part of the Indian limited-overs squad, the southpaw would be eager to contribute significantly to RCB's case in their title quest. 

[With inputs from Scroll.in]