Dinesh Karthik shares his opinion on the KS Bharat vs Ishan Kishan debate ahead of WTC Final
28 May, 2023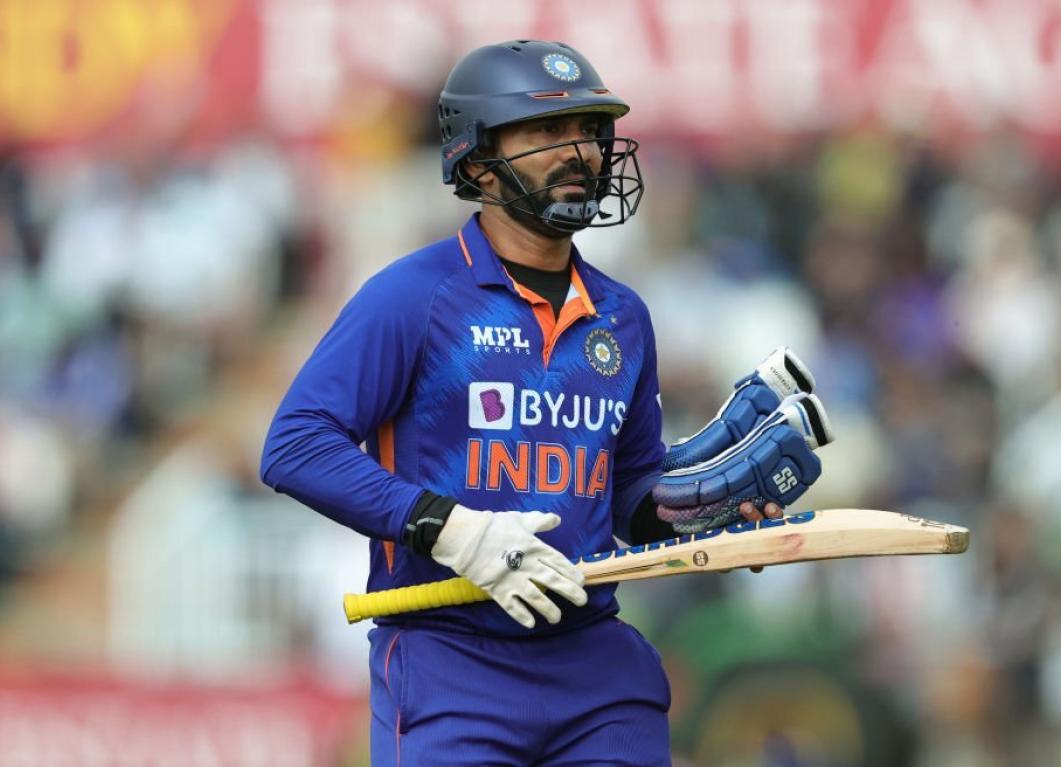 Dinesh Karthik shares his opinion on the KS Bharat vs Ishan Kishan debate ahead of WTC Final
With the IPL 2023 summit clash scheduled for Friday, May 28th and the World Test Championship final to follow only a few weeks later starting June 7th, social media is abuzz with fans talking about the massive India vs Australia clash. 
One of the most significant talking points has been the inclusion of Ishan Kishan as a replacement for the injured KL Rahul, and there have been a lot of question marks around how India will approach the wicket-keeper conundrum.
It is widely expected that KS Bharat will be the first-choice wicket-keeper of the side in Rishabh Pant's absence and that Kishan was included later in the squad probably indicates that he will need to warm the benches.
Cricket experts around the globe have weighed in on the Bharat vs Kishan debate, and RCB star Dinesh Karthik was the latest to give his opinion on the matter.
Talking about India's first-choice keeper, Karthik said, "I think Bharat will be a pretty straightforward choice because playing Ishan Kishan in his debut and a Test match straight in the World Test Championship Final is asking a bit too much."
He added, "And the fact that KS Bharat probably tips the scale in favour of himself just a little bit with this keeping edge that he has. So I do think they will go in with KS Bharat for the final."
A number of India internationals, including the likes of Virat Kohli and Mohammad Siraj have already reached England to prep for the big game, and the full squad is expected to assemble post the culmination of the IPL 2023 final.