He's superhuman: Faf du Plessis on Virat Kohli
26 Nov, 2022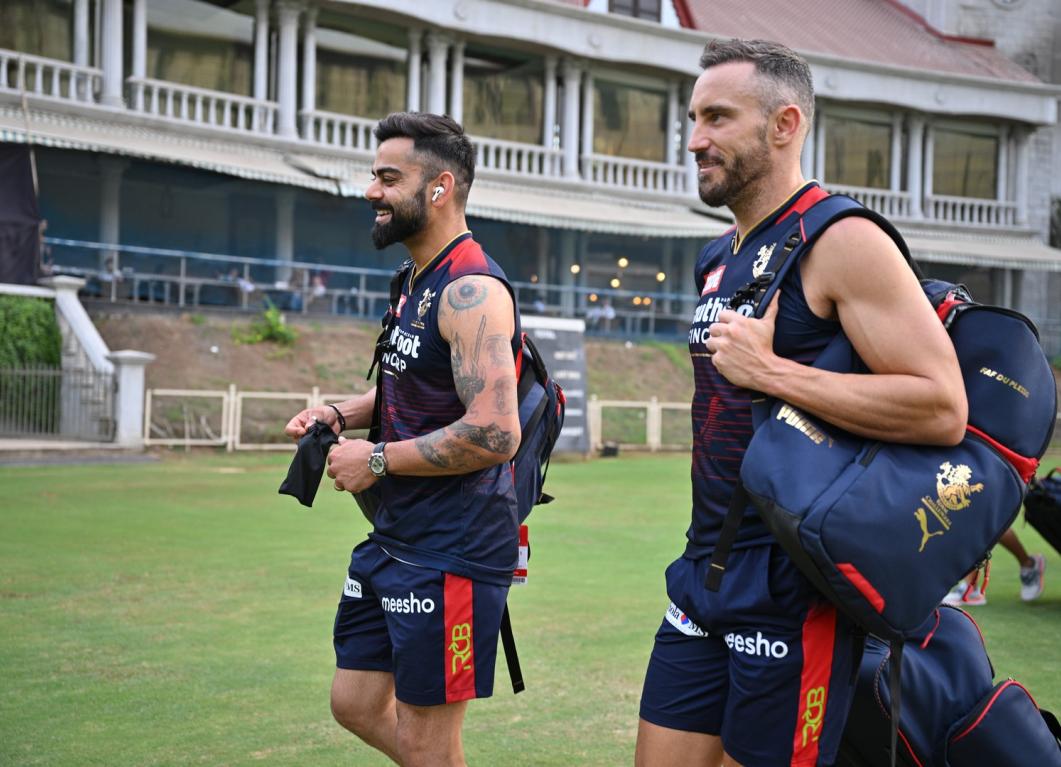 He's superhuman: Faf du Plessis on Virat Kohli
Virat Kohli has always been the heart of the Royal Challengers Bangalore and the way he has led the franchise from the front has been nothing short of a marvel. For the first time since 2013, RCB had a new captain for IPL 2022 in Faf du Plessis as Kohli stepped down from the mantle in 2021.
The duo share a very special bond and are two giants of the craft of batting in world cricket. Recently, talking on the Grade Cricketer Podcast, Faf opened up about his bond with Virat Kohli and how he tried to forge a brotherhood instead of making it a battle of two alphas.
Faf said, "He's a much bigger alpha (male) than me. You don't try and compete. The ego is the thing where peacocks generally clash. Then like the feathers come out and you want to see who has got the shiniest in the room. Luckily, I get that about people and relationships."
He further added, "I don't try and outshine someone else in the dressing room. I try and build a relationship. With Virat, that was exactly my point of entry. I had played against him for so long. He is one of the most competitive guys in the world of cricket to play against. You sit there and you go - how does this guy have so much energy? Every single time a wicket falls, doesn't matter if it's a No.11 or an opening batter, his passion for celebration is like you just have to go, 'I'll take my hats off to you'. He's superhuman."
However, the RCB captain also didn't forget to mention that away from the glitz and glam, Virat Kohli is very closely connected to his family. "When you play with him, you see there is the other side, which is this caring guy that just wants to play cricket, and is actually a really family guy. He's amazing", concluded Du Plessis.