I am really excited about the Sri Lanka tour: Yuzvendra Chahal
09 Jun, 2021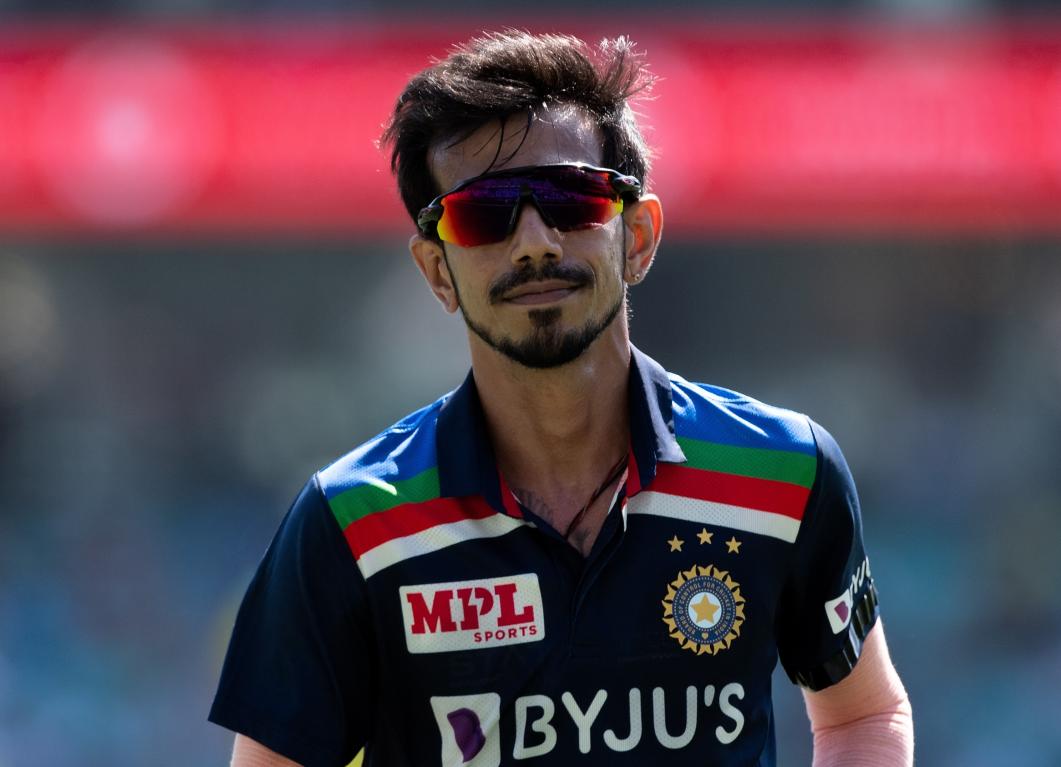 I am really excited about the Sri Lanka tour: Yuzvendra Chahal
Team India is set to tour Sri Lanka in July for a bilateral limited-overs series. Sony Sports Network, the official broadcaster, has announced the schedule for the upcoming series. Starting 13 July, India will play three ODIs and three T20Is against the island nation. This series would not feature Virat Kohli or Rohit Sharma because they would be in England gearing up for their five-match Test series against the Three Lions following the World Test Championship final. India will be sending a second line of contingent to Sri Lanka. 
The Sri Lankan tour would feature white-ball specialists. Over the years, RCB leg-spinner, Yuzvendra Chahal has established himself as a key member of India's limited-overs squad. During an interview with Times of India, the 30-year-old addressed the concerns regarding his form in the past few series.
"I don't think so (on being out of form). I have been playing for so long now. I have been bowling in the IPL too. You can't take wickets in all the matches. There are times when the bowler goes wicketless in a couple of matches. That doesn't mean his form has dipped. In T20Is, one needs to bowl with full control. We need to control the flow of runs. So, it is tough to bowl in T20Is," Chahal said.
My form hasn't dipped, says Chahal
"People have got used to seeing me taking wickets. I have worked really hard to reach this level. I have impressed my fans by taking wickets. Obviously, when I am not taking wickets, there will be comparisons and fans will be disappointed. But my form hasn't dipped. It's just a matter of a couple of matches. This is just a phase for me. It happens with a batsman too when he is not able to score runs in 3 or 4 or 5 matches but after that, he starts scoring runs. You will see me back in wicket-taking mode again and that too very soon," he added.
On camaraderie with Kuldeep Yadav
"I am sure we (Kuldeep and I) will be in the eleven once again in Sri Lanka. I have been missing bowling alongside him (Kuldeep). We have bowled a lot of spells together. We enjoy each other's company. As you all call us 'KUL-CHA' (laughs), we want to continue to shine and win as many matches as we can for India. We have good coordination on the field and off the field as well. We understand each other. We have planned and taken so many wickets together. I am sure I will get the chance to bowl with him in Sri Lanka. I am looking forward to playing with him after a long time," Chahal said.
In terms of squad depth, Chahal stated that the men in blue have a wide range of options in all departments. With such a privilege of having no dearth of talent, Team India can field three different teams simultaneously. He also expressed excitement for the upcoming Sri Lanka tour, which he sees as an excellent opportunity to prepare for the 2021 T20 World Cup.
"We have a lot of options now. We have stars in our team. Be it batting, bowling, or fielding, we have a lot of options now. If we have to send three teams for different series, we can easily do that. I am really excited about the Sri Lanka tour. The pitches are so helpful for spinners there. I am looking at the Sri Lanka tour as preparation ahead of the T20 World Cup (later this year). I am really looking forward to it. Playing as many games as possible with the white ball will help me in the World T20. Since the World Cup will be happening in India, I am confident of having a good tournament," he concluded.
[Times of India input]