Nostalgia Cam: When Gayle acknowledged the immense support
29 Jul, 2020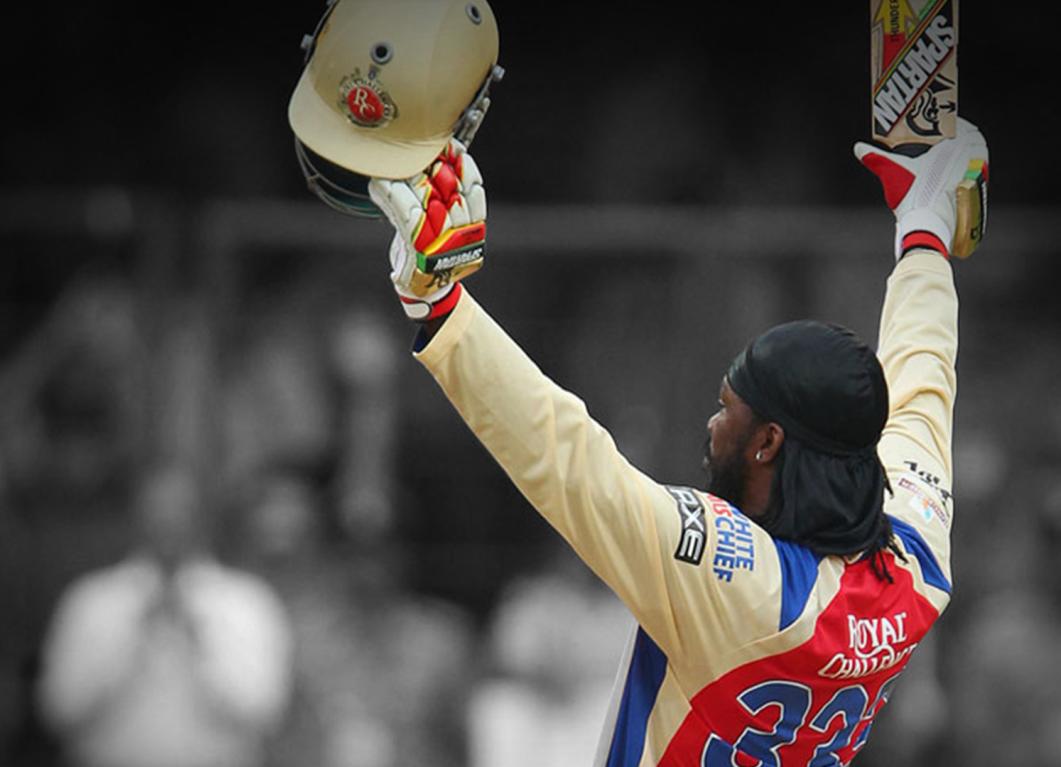 Nostalgia Cam: When Gayle acknowledged the immense support
The way fans of RCB connect with their stars is unparalleled and unrivalled. From AB de Villiers to Virat Kohli, the stalwarts have always talked about the joy and motivation they draw from the ever passionate RCB crowd at Chinnaswamy. Jamaican Chris Gayle's association with RCB has been no different, yielding some of the most fascinating innings. While he is a nightmare for the bowlers, he is a hit among the fans for how he connects with them.
If ever there was a picture to epitomize Gayle's admiration for the Bangalore crowd, it was this - Gayle on knees after a scintillating ton. On a gloomy afternoon when thunderstorms were expected, it was a Gayle storm that hit the Chinnaswamy as Christopher Henry Gayle put the Pune bowling to the sword. He went not out on 175 off 66 deliveries, crushing innumerable records on the way.
Gayle's century of 30 balls was the fastest in T20s. 17 sixes and 13 fours that did not leave a single corner of the Chinnaswamy untouched.
It was the day Gayle roared in the most thunderous possible manner, dismantling the moral of the bowler as the Bangalore crowd revelled in one of the most brilliant efforts they had ever seen by an RCB batsman.
The image of him on his knees, saluting the Bangalore crowd after he scored the record hundred shall forever remain etched in the memory of all RCB fans. The record stands unbroken till date and is unlikely to be broken anytime soon.