RCB's Home: M Chinnaswamy Stadium
06 Mar, 2020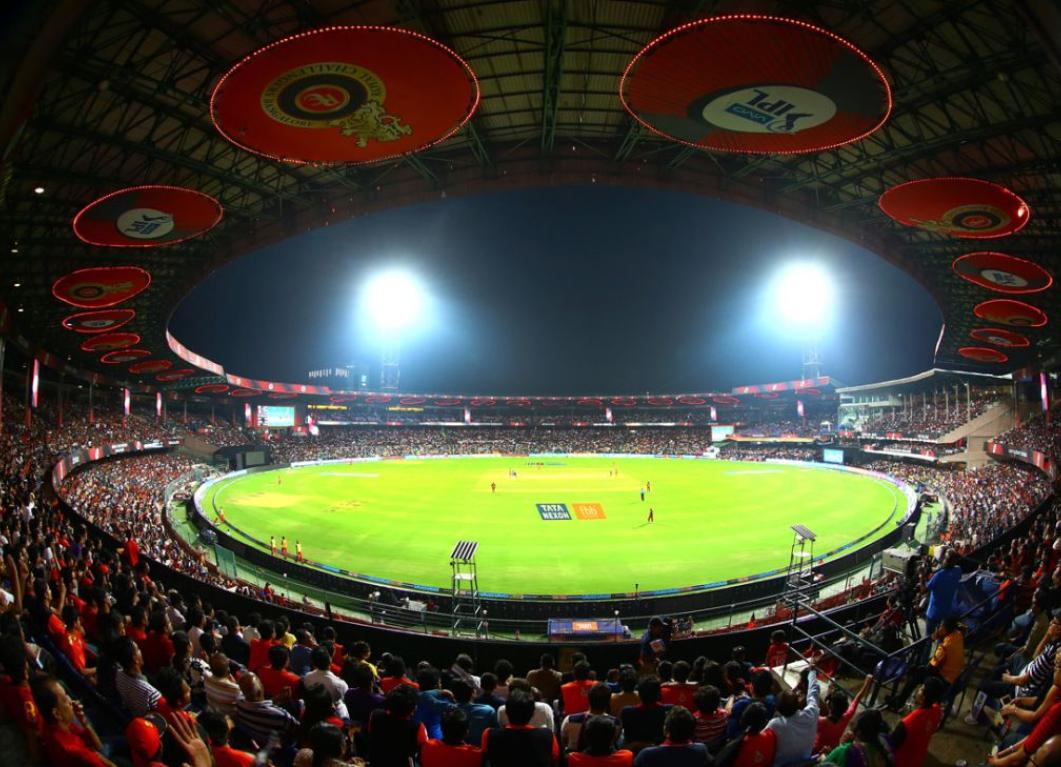 RCB's Home: M Chinnaswamy Stadium
M Chinnaswamy Stadium, located in the heart of Bengaluru was inaugurated in the year 1969. Back then, it was called 'Karnataka State Cricket Association (KSCA) Stadium'. To commemorate M Chinnaswamy - the former BCCI President, the KSCA stadium was renamed after him.

The Home of Royal Challengers Bangalore
The stadium has a capacity to seat 40,000 spectators and it is the home to the Karnataka state team as well. The innovative ideas that the KSCA has brought into existence when it comes to the stadium is second to none. One such great initiative is the usage of solar panels to generate a major chunk of electricity at the venue. Chinnaswamy stadium was the first stadium in India to incorporate the renewable source of energy.
Since hosting its debut Test match in 1974 - between India and the West Indies, the stadium has witnessed some of the biggest matches - from Venkatesh Prasad's fitting reply to Aamer Sohail in 1996 World Cup to the last ball thriller against Bangladesh in 2016 World T20. 
Chinnaswamy Stadium is a batting paradise and it is undoubtedly a nightmare for the bowlers to bowl at this wicket, with the biggest plus point for batsmen being the short boundaries.
Ahead of the 2018 IPL season, the KSCA tried to reduce the effect of rain on cricket matches. They revamped the entire drainage system of the stadium andinstalled the 'sub-air' system - a state of the art technology that helps to restart the game with full efficiency within 15 minutes after it stops raining. Sub-air system can fast-track the outfield drying in excessive force thereby reducing the match stoppage time. 

Namma stadium is synonymous with excitement. It's like no other, that's why we call it home. Home sweet home!