Shafali Verma tops the ICC T20I Batting Rankings
06 Mar, 2020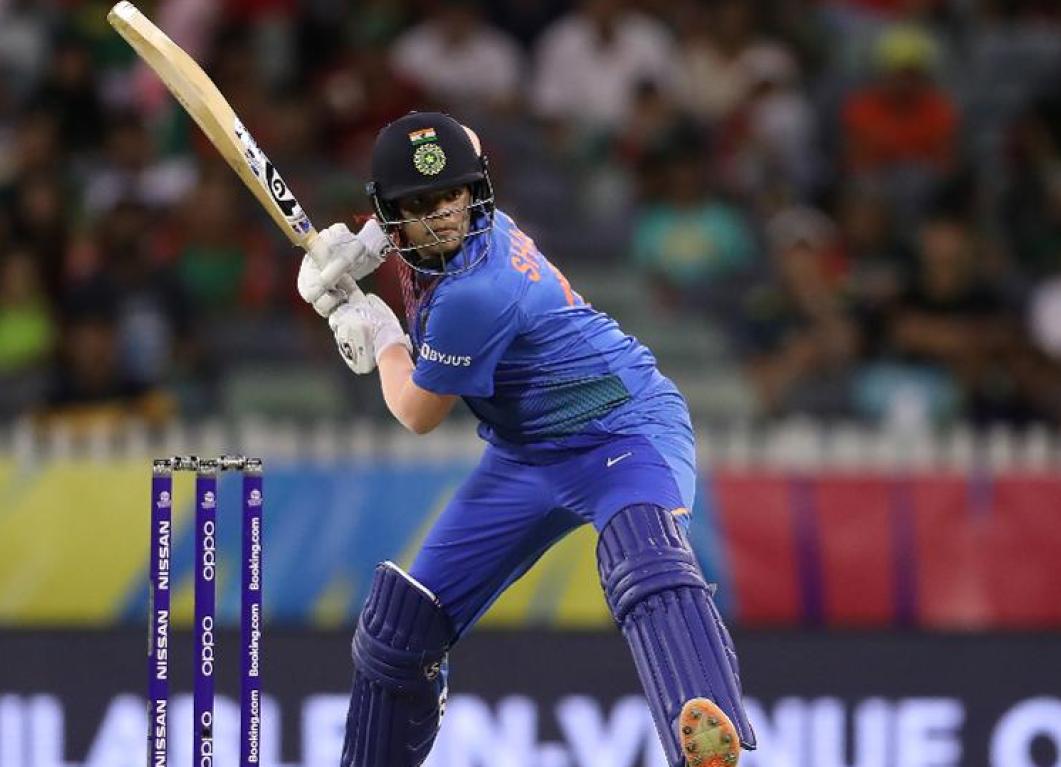 Shafali Verma tops the ICC T20I Batting Rankings
Over recent years, women's cricket in India is in an upward trend, growing at a rapid pace. During this period, we have seen players like Harmanpreet Kaur, Smriti Mandhana, Veda Krishnamurthy and Jemimah Rodriguez who have risen up to the task.  
In September 2019, a new star was added into the mix - one of the youngest players ever to make an international senior team debut, Shafali Verma. She is the second Indian woman to top the ICC T20I batting ranking after former Indian captain, Mithali Raj. 
Shafali Verma's induction to the Indian national team
Shafali Verma got her maiden international call-up for the Indian women's team in the series against South Africa on 24th September 2019. At the time of her debut, she was just 15 years of age and that made her the youngest woman to play an international game for India. And she also holds the record of being the youngest Indian woman to score a T20I half-century.
Shafali Verma gets selected in the T20 World Cup squad
The Board of Control for Cricket in India (BCCI) announced the Indian women's squad for the 2020 T20 World Cup on 12th January 2020 and the youngster Shafali Verma made it into the team. After getting selected, the BCCI awarded her a central contract for the season 2020-21.
Shafali becomes the new batting sensation 
Shafali Verma's form for the Indian women's team at the T20 World Cup has been exceptional, and her dynamic batting approach has been a joy to witness.
Her numbers in the ongoing T20 World Cup are impressive; scoring 161 runs from 4 matches averaging 40.25 which makes her the leading run-getter for the Indian women's team in the tournament. Thanks to her brilliant efforts, the Indian women's team has made its way to the final of the T20 World Cup, 2020. 
WV Raman, head coach of the Indian women's team quoted, "she is just a kid, she is having a good time, she is enjoying herself both as a cricketer and as an individual."