Virat Kohli recollects 2014 India's tour of England
24 Jul, 2020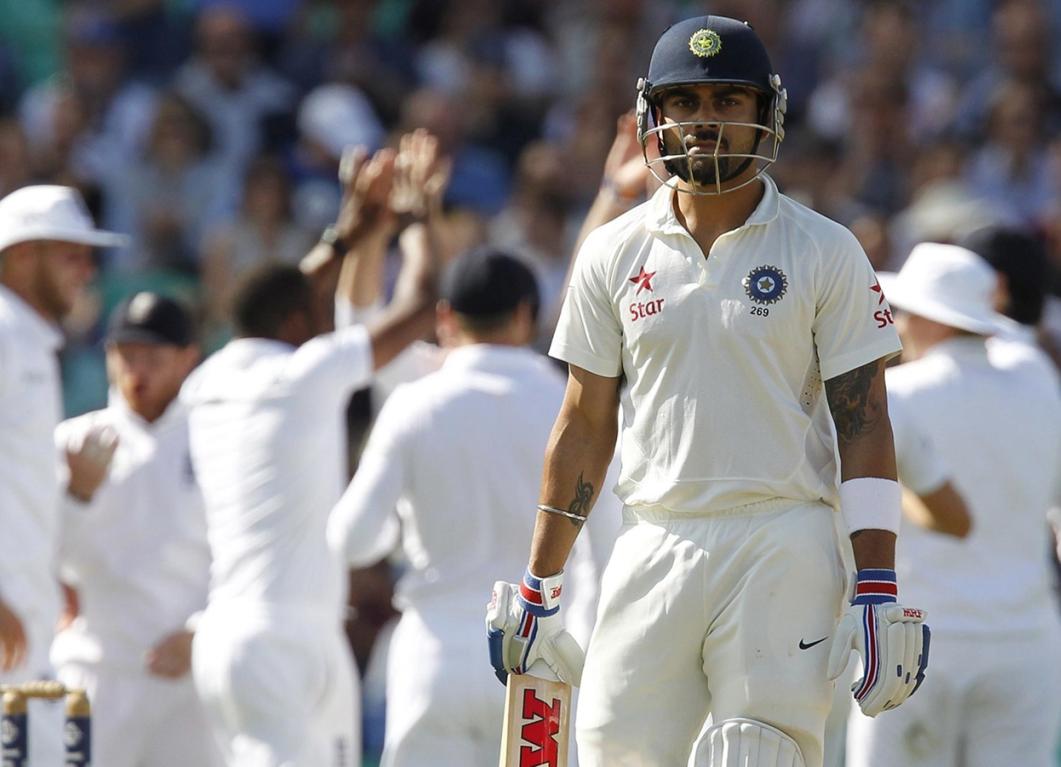 Virat Kohli recollects 2014 India's tour of England
Five gruelling days of action, the dwindling weather, and the dicey nature of the track, the term 'Test' itself comprehends what it does to the players. 
In a brand new episode of 'Open Nets with Mayank,' Virat Kohli spoke about the learnings he gathered from the 2014 Test series in England.
He explained that the series will always be a landmark in his career, which stimulated him to work on his shortcomings and reinforce his approach to the game.
"2014 will be a milestone in my career. A lot of people take good tours as a milestone. That tour of 2014 will always be the milestone in my career. From where I thought things might go bad for me very soon because the next big tour was Australia. I had to sit down and change the way I thought and approached the game." 
Kohli believes that it is very important for any player to maintain a sense of composure, especially in the longest format- an attribute he decided to assimilate after the 2014 Test series. 
"I started being more fearless, not in situations which sort of seemed easy, like in white-ball cricket, you invariably knew what the situation was. You prepared yourself, you get motivated very easily. But Test cricket, when it gets tough, to maintain your composure is the most difficult thing for a cricketer. That is something I really needed to correct," said Kohli. 
"If that tour hadn't happened, I would have continued probably the same way I was. I wouldn't have improved. That tour really made me think how I wanted to approach my career," 'Do I just want to be a pushover every time I played Test Cricket?'
Since 2014, Virat Kohli has amassed 5,714 runs, averaging 52.90 in 108 innings. Quite evidently, the skipper has grown from strength to strength after going through a lean patch in 2014. 
The 32-year-old batsman claimed that he never paid much heed to the critics. 
"I never really paid attention to how people perceived me, after 2014, it troubled me a little bit. All my credibility as a player went away in a month or so. So you do feel like, when you know you're good enough but you're focussing too much on what people say, that can disappoint you. I did that as well. I went through that journey on my own. Then I stopped focussing on what people said about me," the skipper further added. 
Marking his return to familiar territory after a stretch of four years, Virat Kohli looked competent against the likes of James Anderson, Stuart Board, and Chris Woakes, scoring 593 runs in five tests, which also included two centuries and four half-centuries.