Virat Kohli reveals his mantra for batting mastery
29 Jul, 2020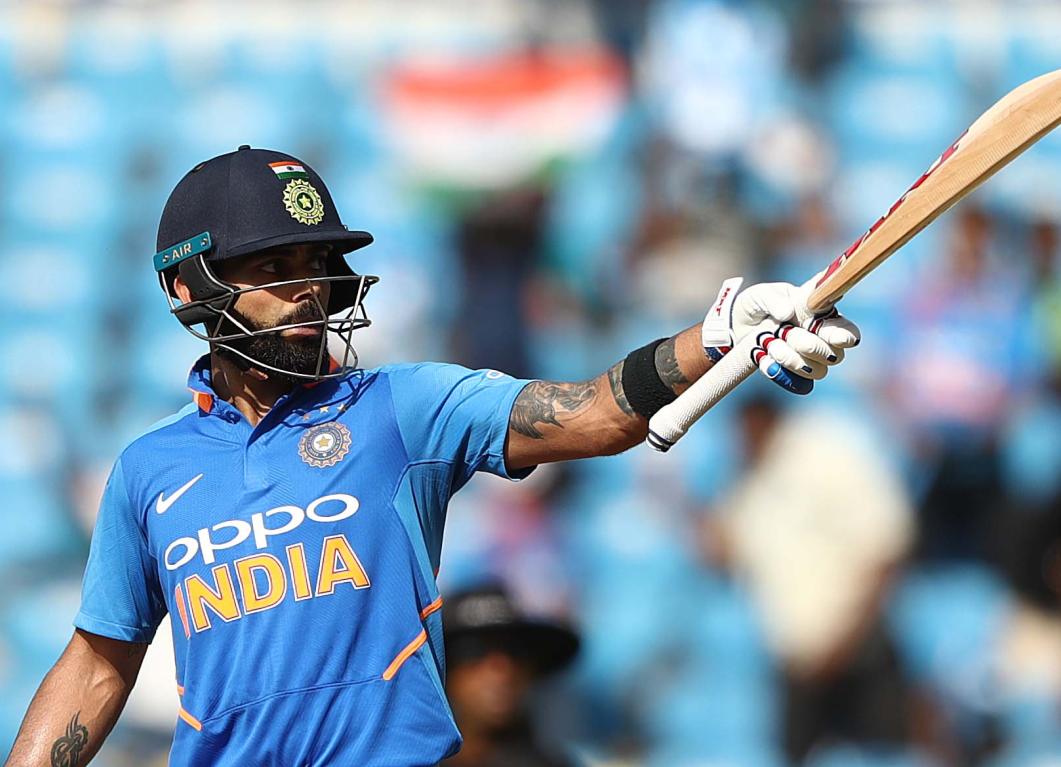 Virat Kohli reveals his mantra for batting mastery
There is often a belief in the game of cricket that the greatness of a batsman comes from his ability to pick up the line and length of a ball quickly. Often, a batsman derives his bread and butter from his ability to read the bowler's mind, to assess and sum up the conditions and being able to accurately predict where the next ball is going to come, and be mentally prepared to tackle it. Virat Kohli has reached such mastery in his batting that he makes this process seem simple, and thus makes batting look nonchalant.
Speaking to Mayank Agarwal on a talk show, Virat Kohli threw some light onto how he prepares to face a ball. "I will try and analyse everything about the bowler," Virat said. "If he's bowled a certain kind of delivery, what is his body language, did he do something different with his run-up, did he do something different with his wrist, was the arm speed different, is he holding the ball a different way; I've done that many times."
Cricket is a constant game of cat and mouse between the bowler and the batsman - one trying to outsmart the other. When a batsman is able to gain the upper hand over the bowler, he feels on top of the world; that is so according to one of the greatest batsmen the game has produced. "I've seen the ball position, and I know where the ball is going to come and I've been ready, and that's the most amazing feeling when the bowler actually bowls there and you just smash it. It's an unbelievable feeling," Virat added.
However, gaining the upper hand does not happen easily, as Virat explains. Known for his fearless approach to the game, Virat feels one needs to conquer fear to master the art of batting. "For that(to be able to predict the next ball),  you need to be aware of what he's(the bowler) going to bring and be ready for what he might bring; that way you can be focused. When you're too focused on your own fears, you will not notice anything - field position, bowler, pitch, swing; you're just worried about 'out nahi hona hai(Shouldn't get out), out nahi hona hai, out nahi hona hai', and you forget about everything else. When you're ready, at peace with yourself, then this worry goes away, the fear goes away. Then you're looking at how can I make the best use of what's in front of me to come on top of the situation. That's what I've experienced," Virat explained.