You just need to understand why you started playing the game: Virat Kohli
18 Sep, 2020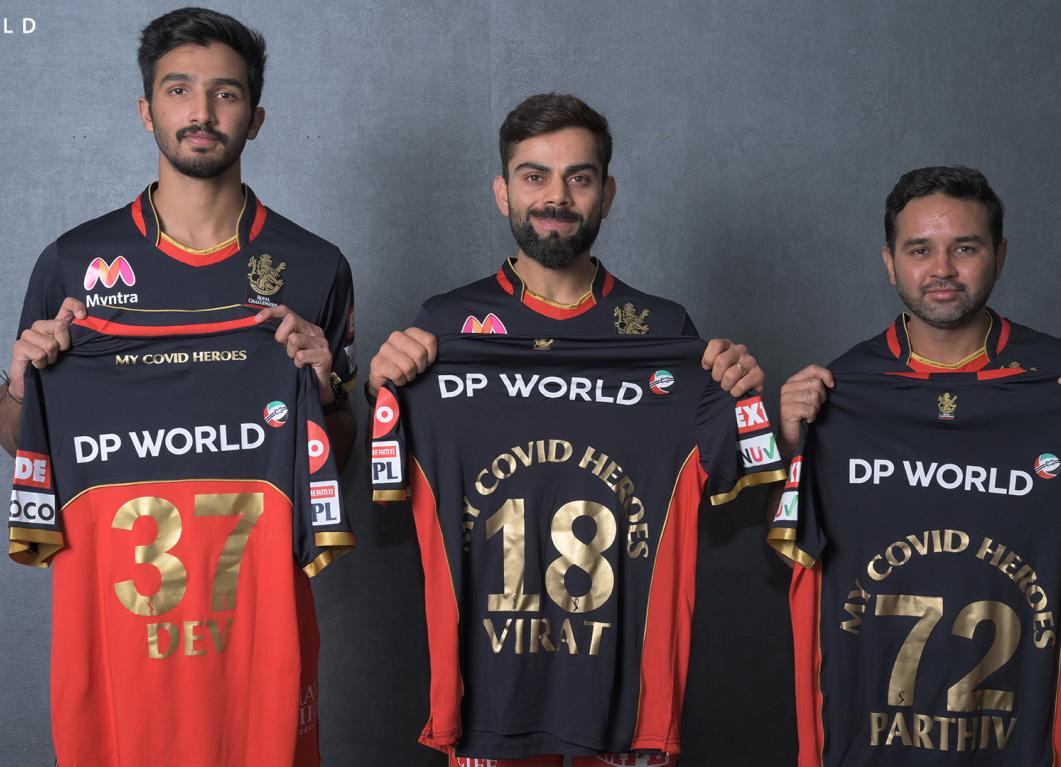 You just need to understand why you started playing the game: Virat Kohli
The 13th edition of the Indian Premier League is just a day away, and all teams are gearing up for the new season. Royal Challengers Bangalore on Thursday made yet another groundbreaking move "to acknowledge the efforts and honour the sacrifices made by the real challengers." The team will proudly don a tribute jersey with the message 'My Covid Heroes' both during training and matches for the entire tournament. The message will be displayed on the back of both the jerseys. The Bengaluru-based team will also be supporting the  Give India Foundation by donating the proceeds from the auction of the jerseys that players wear during the season opener against Sunrisers Hyderabad.
Speaking at the virtual media interaction, India and RCB skipper, Virat Kohli said that the world has seen a change in these testing times. "To be honest we have become more acceptive of the situation around us. Acceptance is the biggest change I have experienced (since day 1 here)."
The biggest challenge for those involved would be to abide by all the guidelines, and the skipper also insisted that there should be no margin of error because the league is finally going on in the midst of the Covid-19 pandemic.
"When we spoke of the bio-bubble for the first time, we discussed about appreciating the things we have and the situation. If we were not being acceptive, then we would be sad or upset about the surroundings. But there is no desperation of any sort. All of us have thought about it (initially) and it would be a strange feeling and I won't deny that. But the feeling has changed little bit after the training sessions and practices games," the 31-year-old said.
At least during the first phase of the tournament, there will be no in-stadia attendance, but that will not reduce the intensity of the players, claimed Virat Kohli.
"At the end of the day you just need to understand why you started playing the game, you started playing for the love of it. Crowds are main part of the game but that is not what you play for. I can only say one thing that our intensity levels will not drop, I can assure you. There is a larger reason why all this is happening," he added.
Veteran wicket-keeper Parthiv Patel and young Karnataka batting sensation Devdutt Paddikal were also part of the media day along with the captain.
"It has sunk in (staying in bio-bubble). We did not put saliva on the ball during practice games and are taking care of ourself. It is very important to be safe," said Patel.
"Honestly, it is my third year with the team, I have never seen this kind of environment before in my career. Everyone is smiling and that is what is important," he added.